How about this Spring weather? Dad and I took advantage of primo dirt this past weekend to test a 2020 Beta 250 Race Edition and a 2020 Sherco 250 SE Factory back to back.
The 2020 Beta 250 Race Edition is my new race bike. So, it is set up for me! The suspension has the proper springs for my weight, lowered an inch, and tuned by Jim at Shock Zone Suspension. Beta Race Editions come with KYB forks and a Sachs rear shock. Other things I feel like I must have on all my bikes are Fasst Company Flexx Bars, ODI Emig grips, ARC Levers, Rekluse Radius CX Clutch, FMF Fatty and FMF Silencer. The Beta comes equipped with a great set of tires, Metzler Six Days. I have already worn them out and put on my favorite tires, Bridgestone M59 on the front and Dunlop MX33 on the rear. Also, have Bib Mousse's in both. Pretty much this bike is set up for what I feel is necessary for me!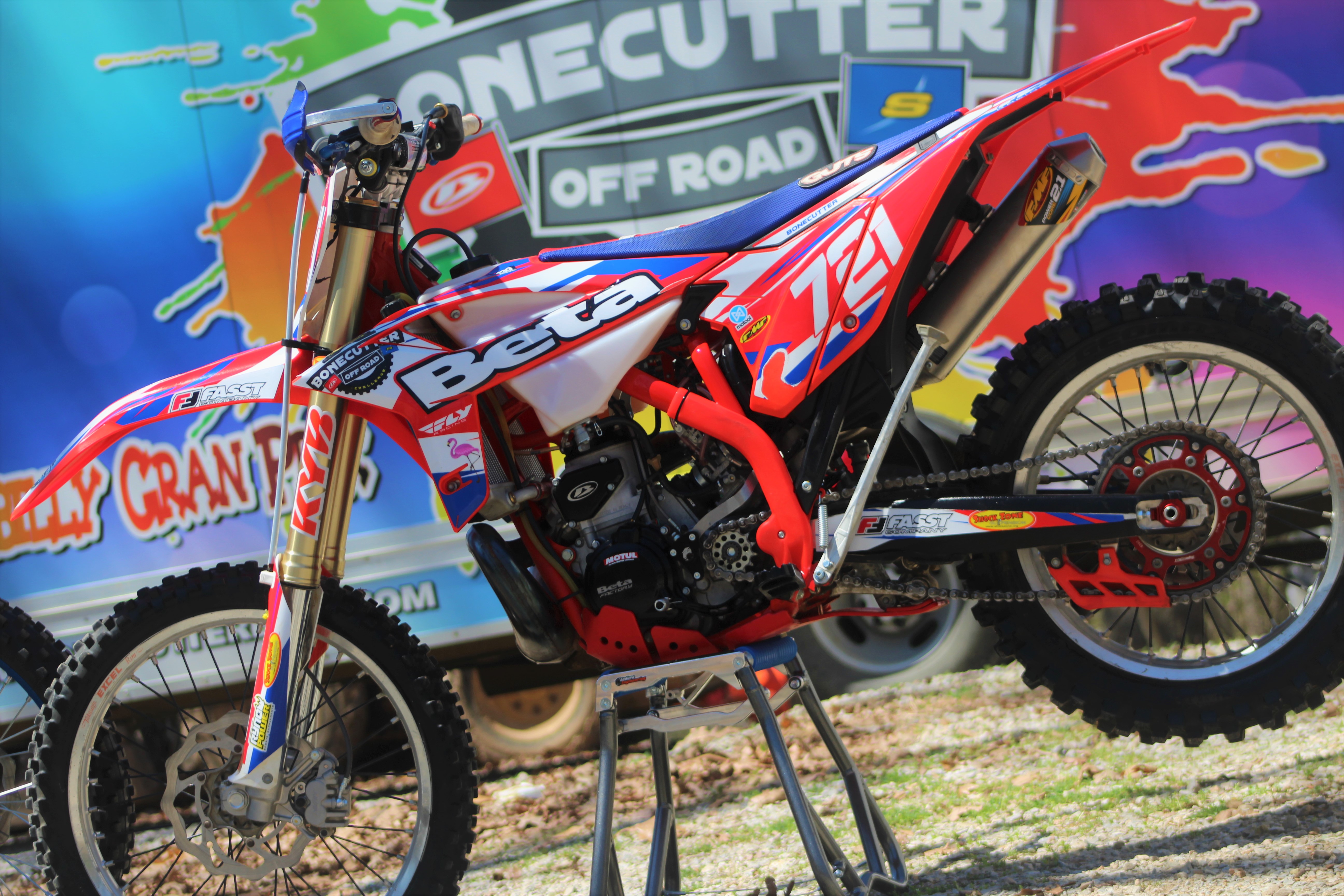 The 2020 Sherco 250 SE Factory has been strictly a demo bike. The suspension was tuned by Jim at Shock Zone Suspension and has the stock springs in it. The Factory models are equipped with KYB forks and shock. This bike is mostly in stock form. It has XC Gear Mako 360 bar mounts, wide foot pegs, and guards on it. We put a Bridgestone M59 on the front with a Bib Mousse and a Shinko Cheater on the rear with a Bib Mousse. From the factory, Sherco comes with a FMF header, cooling fan, Dunlop tires, solid rear disc rotor, and Brembo brakes.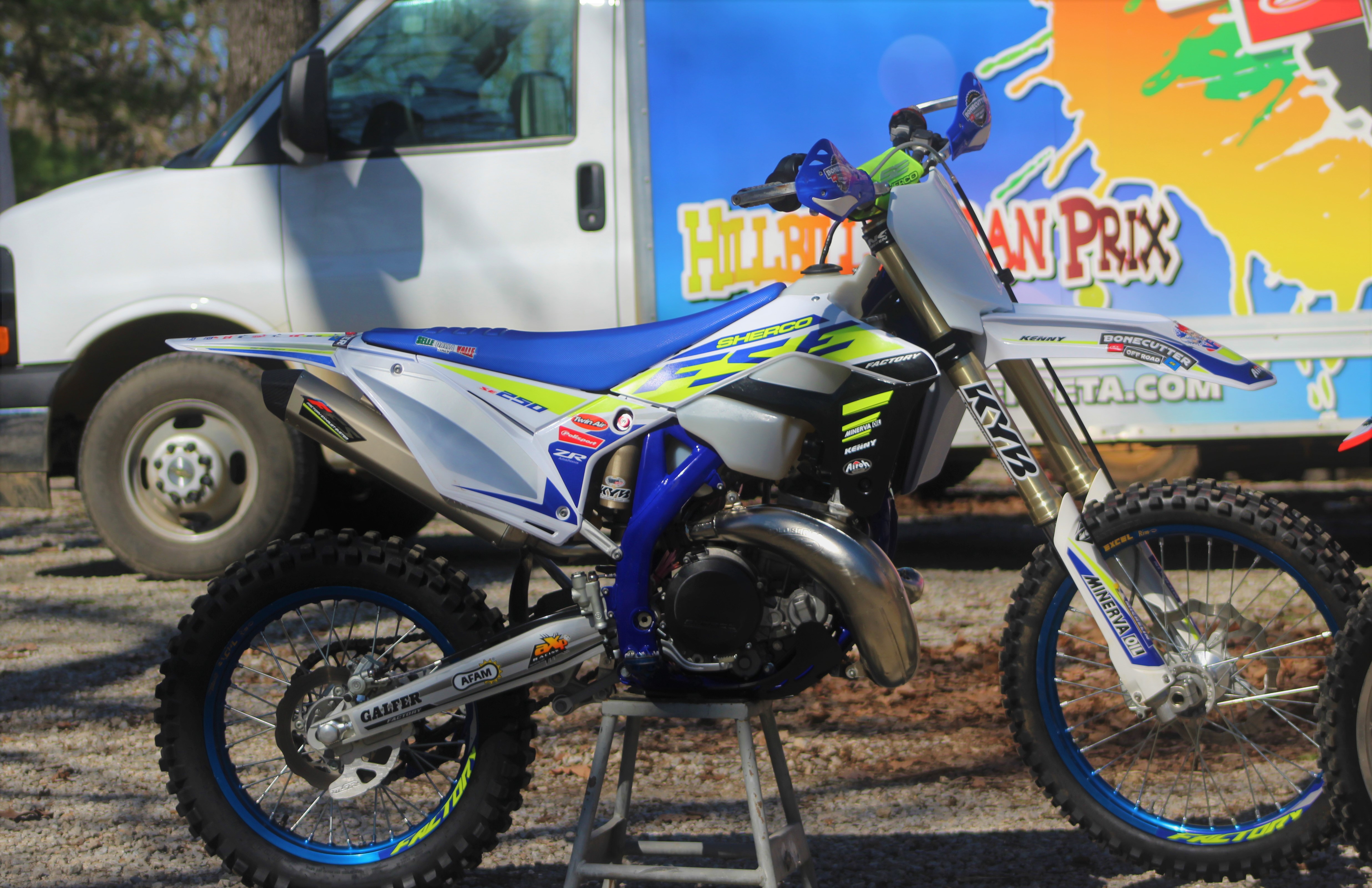 MSRP – Beta 250 Race Edition $9,099
MSRP – Beta 300 Race Edition $9,499
MSRP – Sherco 250 SE Factory $9,799
MSRP – Sherco 300 SE Factory $9,899

Some background information – I am 5'2" and 120lbs. My dad is 6' and 180lbs.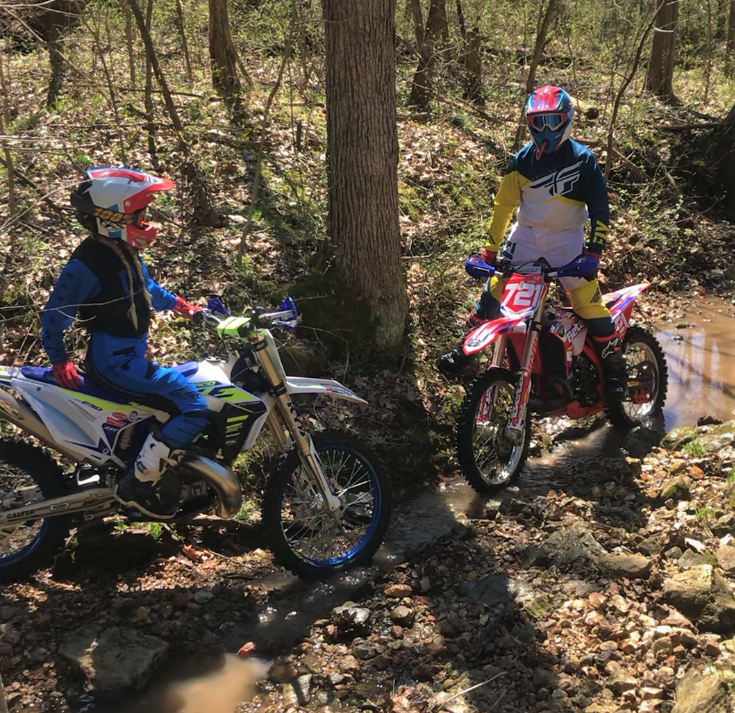 I hopped on the Sherco first. I wanted to ensure I had an open mind and did not want to have any preconceived notions by riding the new Beta first. Sherco is taller than a Beta and a lot taller than my bike. I rely on my balance but sometimes that's not good enough lol. The geometry of the bike is quite a bit different than a Beta. I feel like I am up high and on top of the Sherco instead of down in. I do not notice it near as much between the new Beta and the new Sherco but the Sherco does feel tall. The power was extremely smooth. I was kinda shocked. The Sherco is not counterbalanced. The higher up in the RPM's the more of the two-stroke power band hit and the more radical it got, still controllable without a doubt. Power delivery is great though. The clutch worked amazing and is a bit more forgiving than other brands. I usually run a Rekluse clutch in all my bikes but I would not need one in a Sherco, the clutch works that good. Overall, I was impressed with the Sherco engine.
Next up the Beta. I haven't ridden this bike in a month and definitely forgot about how much power it has! Beta made a lot of changes to the 2020 250/300's, adding a counter-balanced engine and changing the frame. The geometry of the bike is completely different but really suits me well. It keeps me up on the tank easier than other bikes or even older Beta's. I can corner the bike better than any other and overall feel good doing anything on it. The power of the Beta is Super Smooth and continues to be smooth higher up in the RPM's. It is pretty crazy; you don't realize how fast you are going. The suspension is amazing. I have always felt like my Sachs closed cartridge forks (used on Beta Race Editions in previous years) have worked great but the KYB's are working even better for me.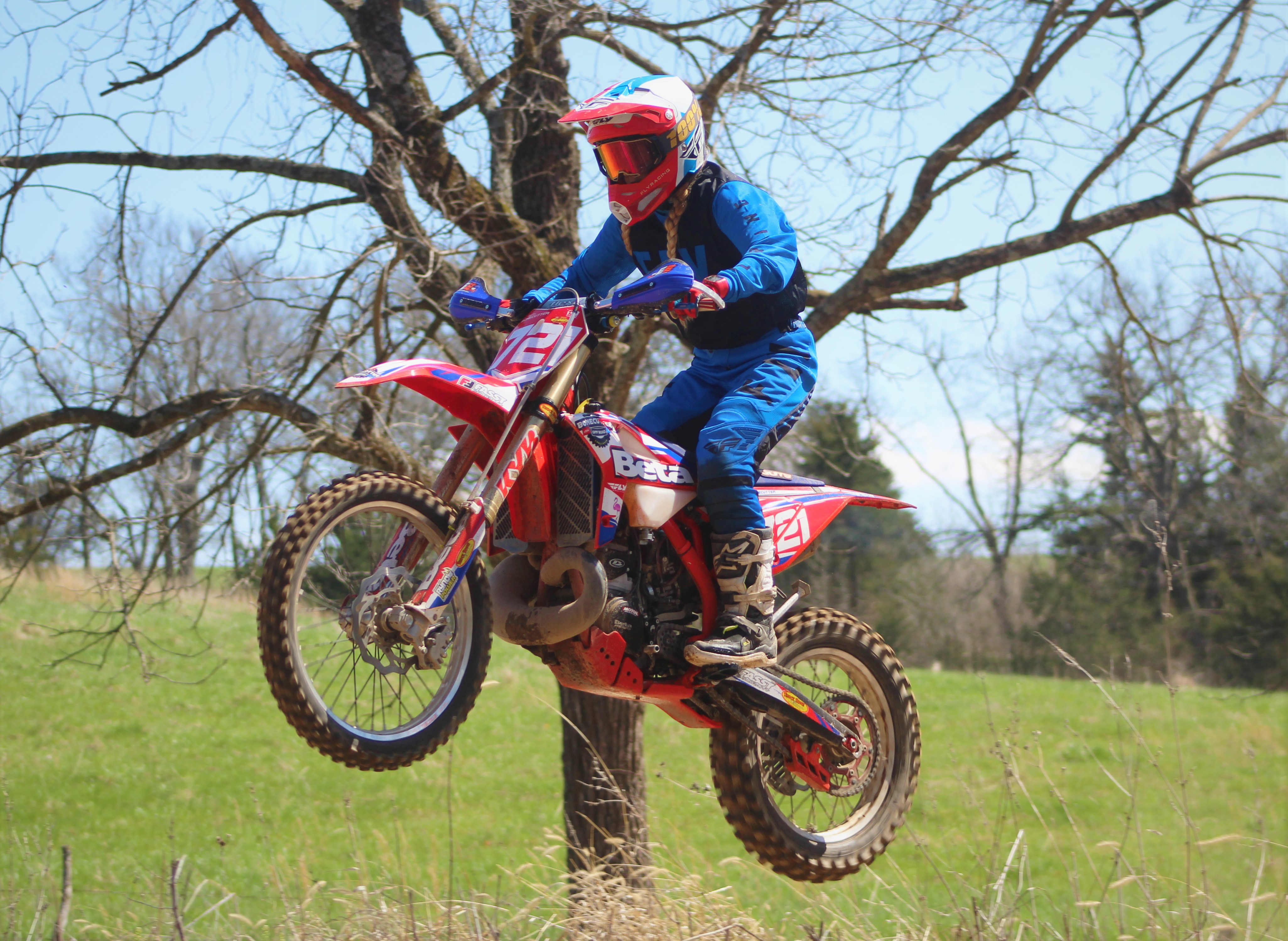 All in all, I was super impressed with both bikes. I truly believe anyone would be ecstatic about either bike!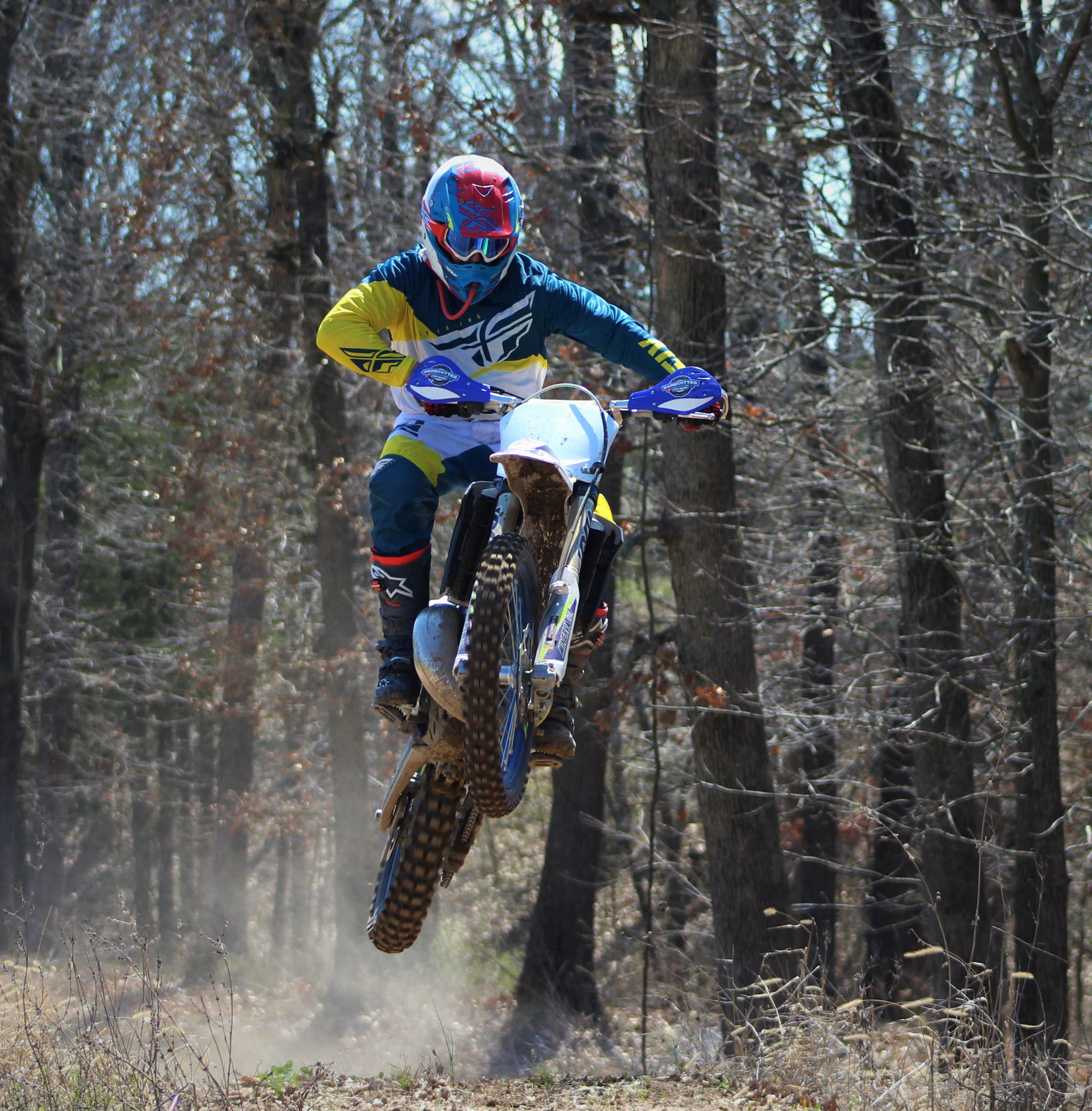 My dad, Steve, thought both bikes performed exceptional. The suspension on the Beta was on the softer side (it is set up for me) but other than that it handled well and the power is smooth. The Sherco suited him better but he could without a doubt rip both the Beta and Sherco. The taller feel of the Sherco along with the power delivery worked amazing. Steve also agreed both bikes were smooth and not a ton of difference between the two, power wise. Both bikes have amazing lugging capabilities, it is not always about going fast. Tight trees, technical creeks, and huge logs put the 250's to the test, both handled incredible, along with the low end power making it not feel like there was too much to handle
Now it is up to you, what is your pick?
Stay tuned for a full review and riding clips in video form to be posted on our social media accounts.
Facebook - Bonecutter Off Road
Instagram - @bonecutteroffroad