The wait is finally over! The standard RR models were released back in July. But what about the Race Editions?
I woke up this morning and one of the first things I saw was this picture. Two things stuck out to me; KYB Forks and red frame guards. I have never cared for black guards covering up the pretty red Beta frame. A few months ago, I rode on stock KYB forks, stock forks compared to other stock forks, KYB definitely stood out to me in a good way.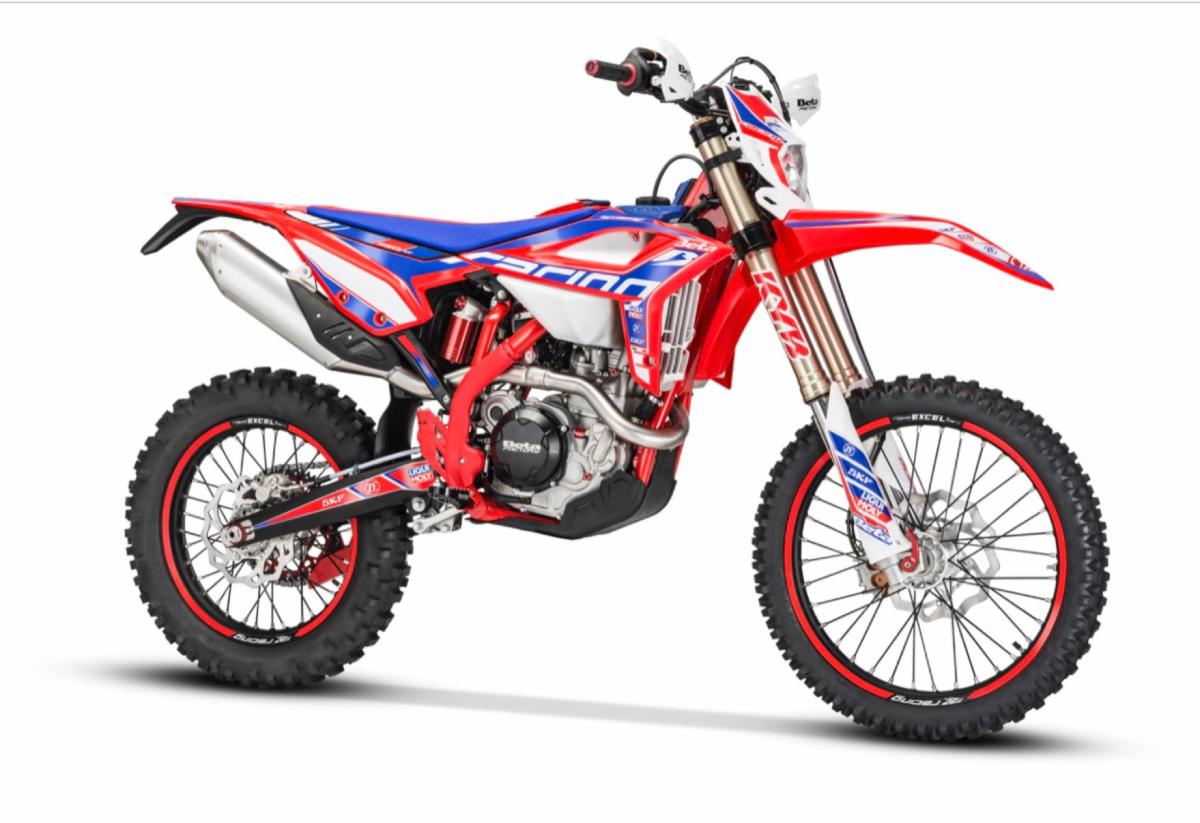 Actually, the fact that the Race Editions have red plastics, excite me even more! White looks good but you cannot beat the BETA RED! I mean, it is my favorite color.
I am so stoked for all the changes for the 2020's! As mentioned above, the suspension on the Race Editions is KYB forks and Sachs ZF shock. To save weight, the bikes are pre-mixed, no oil injection like the standard models. Special components on the Race Edition models include: front quick release axle pull, Vertigo hand guards, Metzeler Six Days tires, black aluminum wide foot pegs, red dual sprocket, red aluminum chain tensioner blocks, transmission oil cap, engine oil cap and oil filter cap in red anodized aluminum, and special racing graphics.
As stated in the release of the Beta 2020 RR's; new frame, subframe, and body components making it more durable. Counter-balancer in the 250/300 CC engines. A new battery charging system making it more efficient and reliable for the four strokes only.
Stay tuned… We head to Ohio for the Beta dealer meeting this weekend and will have the opportunity to demo ALL of the new Beta's!