Pictures of the 2020 Beta Race Editions do not do the bike justice. They support an all new sleek design which is astounding! When I seen the early morning release, I was literally shaking with excitement. KYB Forks, red plastics, red frame guards, redesigned stronger body components, counter-balanced engine; sounds like the ultimate Beta dirt bike! Unfortunately, all I got to do was drool over the bikes since I am still recovering from an injury. I did get feedback from my dad, brother, and a couple employees.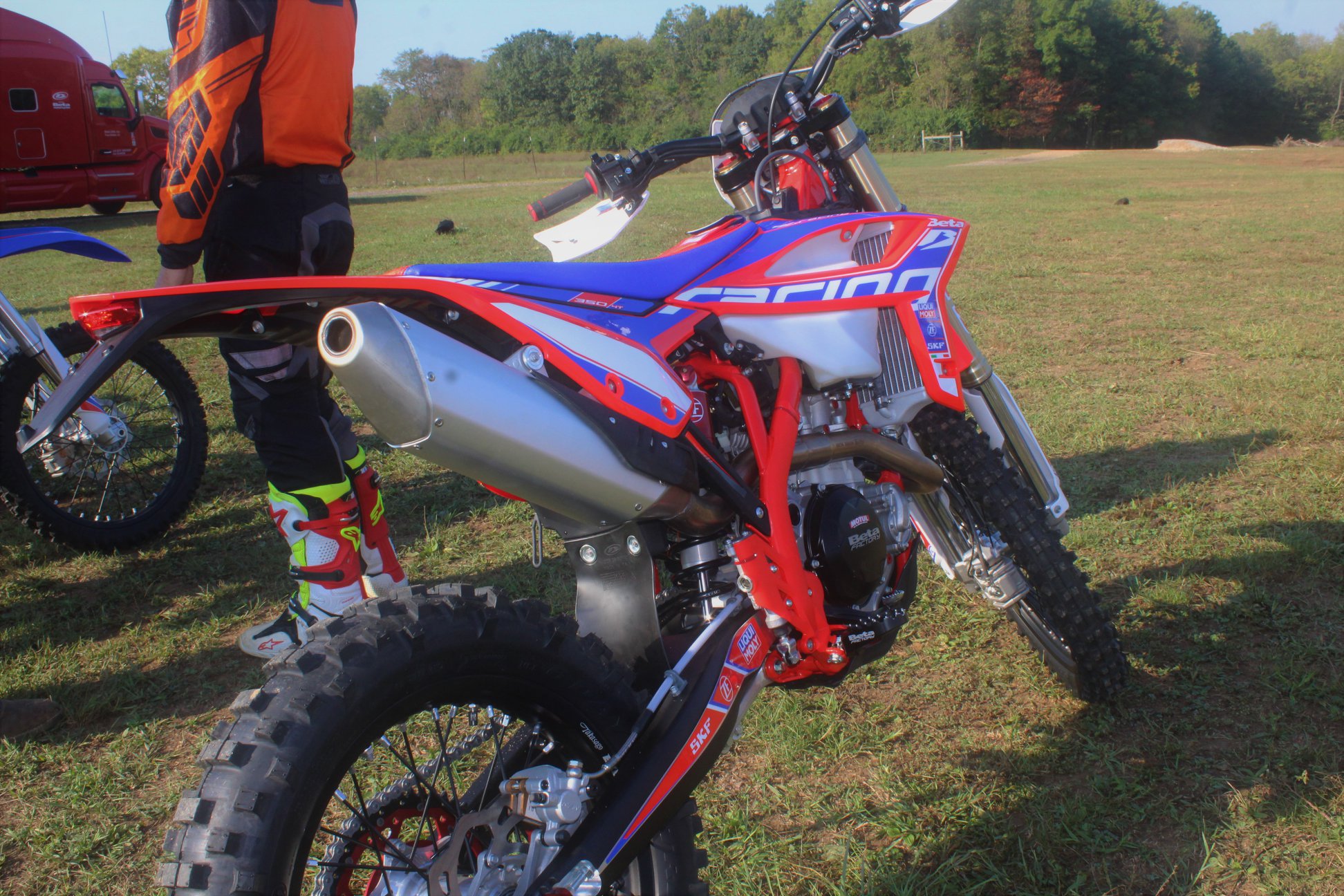 Well it is not always about the looks. What about performance? The 250/300 with counter-balanced engines add extra smoothness to the two strokes and less vibration. The KYB forks work exceptional in stock form. Everyone seemed to very pleased with them.
I am so stoked for all the changes for the 2020's! As mentioned above, the suspension on the Race Editions is KYB forks and Sachs ZF shock. To save weight, the bikes are pre-mixed, no oil injection like the standard models. Special components on the Race Edition models include: front quick release axle pull, Vertigo hand guards, Metzeler Six Days tires, black aluminum wide foot pegs, red dual sprocket, red aluminum chain tensioner blocks, transmission oil cap, engine oil cap and oil filter cap in red anodized aluminum, and special racing graphics.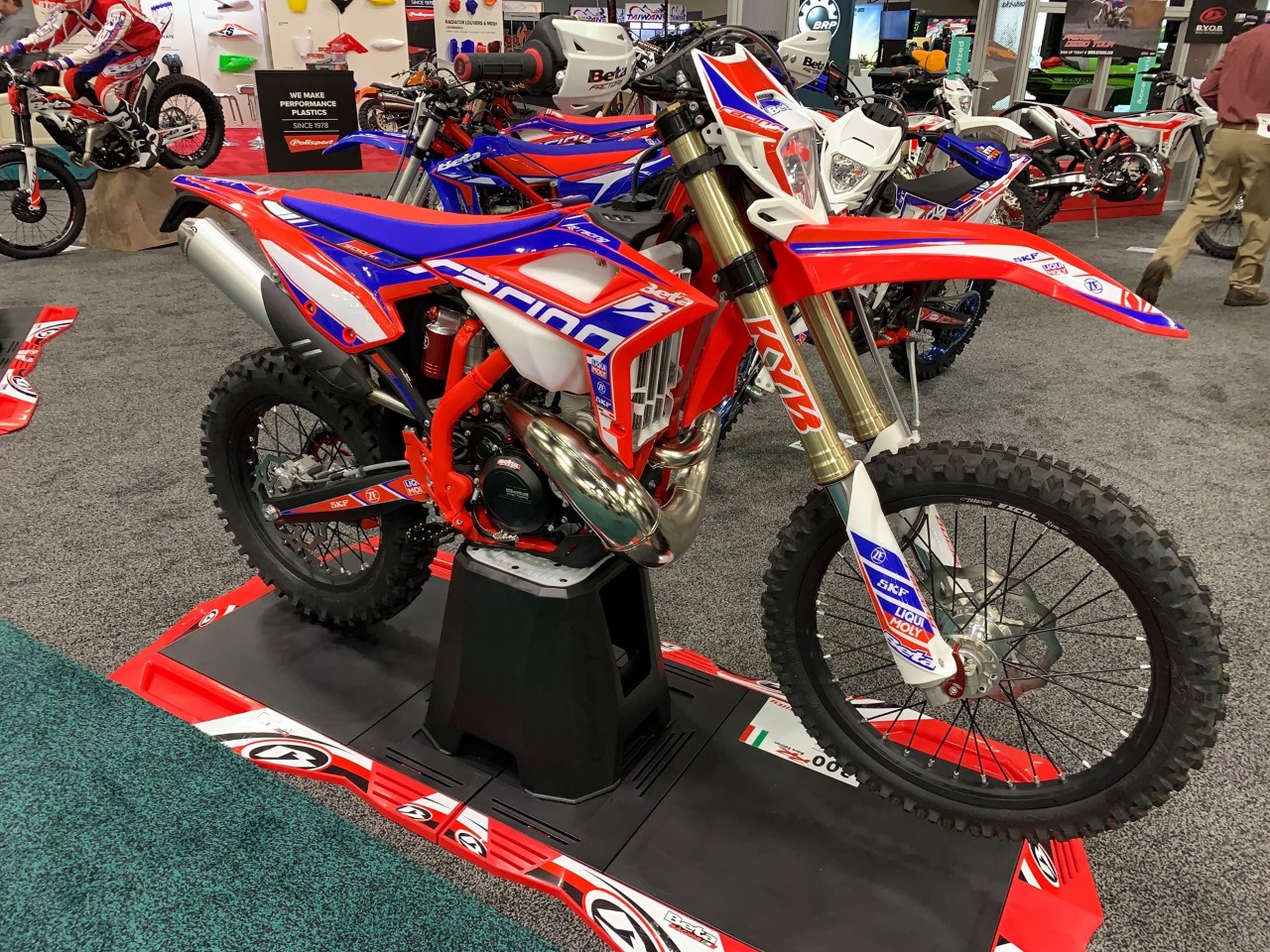 The two-stroke race edition model lineup consist of 125, 250, and 300. The four-stroke race edition model lineup consists of 350, 390, 430, and 480. These ranges give a model for everyone to ride.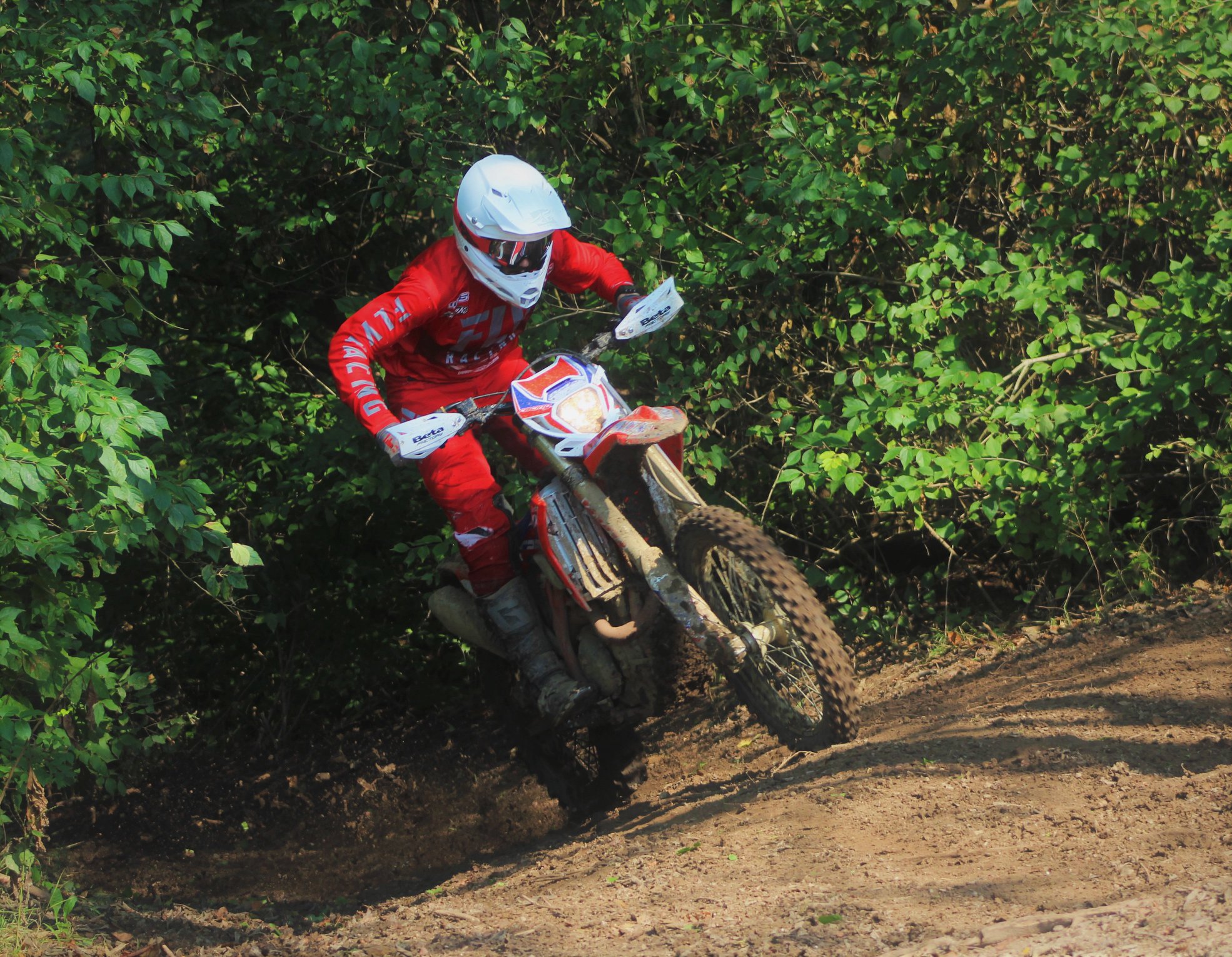 The four strokes have a new electrical system making it more performing with increased battery capacity. Like the RR-S models, the Race Edition 4T, also have the completely redesigned engine, with the aim of reducing the weight and bulk of moving parts. It was achieved by raising the clutch and moving the crankshaft back. Moving the center of gravity closer to the swingarm pivot allows for better handling. An overall weight reduction of 2.2 lbs was also achieved. New water pump system that improves flow-rate, making the efficiency of the cooling system's ability to transfer heat, keeping average temperatures lower, improving performance, and providing a more simplified cooling hose system.
The Xtrainer supports a stylish blue look and received the counter-balancer. Since being released in 2015, Xtrainer has been a fan favorite and still will be. The bike performed well on the gnarly terrain in Ohio. The Xtrainer received updated internal valving to the front forks and rear shock for improved handling. A longer swingarm provides a more stable ride.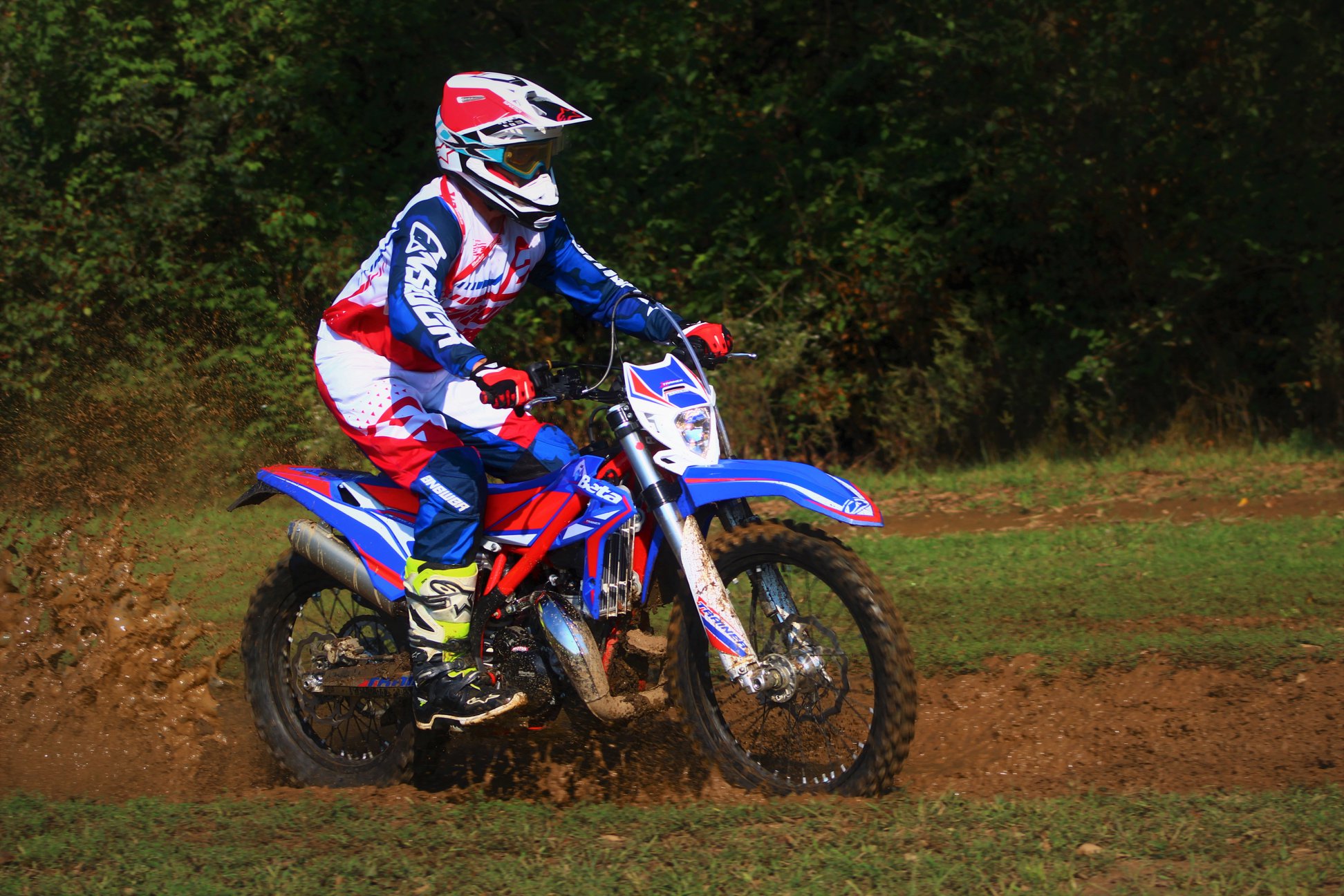 As stated in the release of the Beta 2020 RR's; new frame, subframe, and body components making it more durable. Counter-balancer in the 250/300 CC engines. A new battery charging system making it more efficient and reliable for the four strokes only.
These bikes are all new and redesigned for a new Beta generation. Beta sticks to their roots, keeping the dirt bikes easy to ride and reliable. – Rideability
If all these updates and changes don't excite you, find a Beta Demo Day near you! Go to www.betausa.com and see where they are headed next. You will not be disappointed.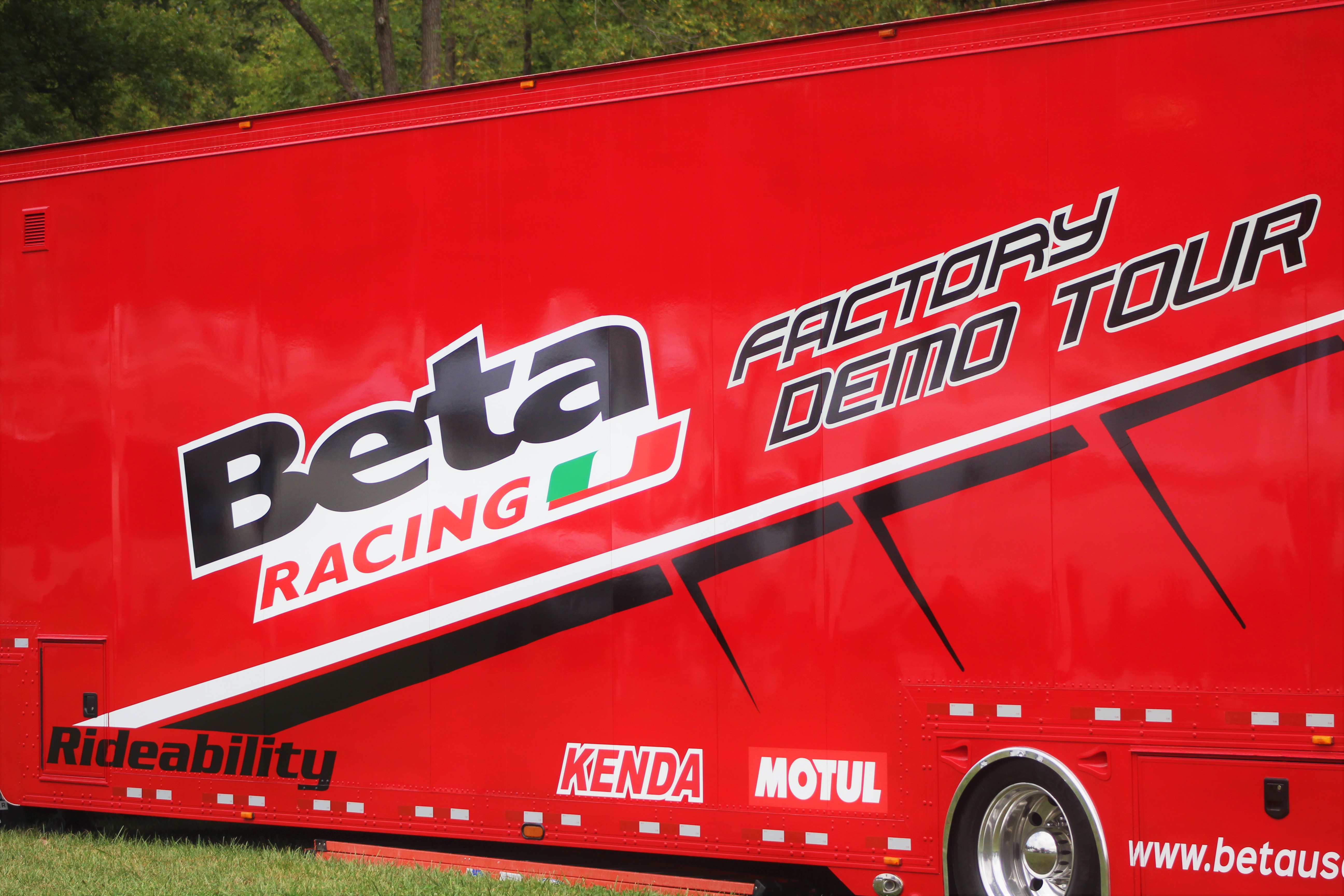 RR-S, Race Editions, and Xtrainer available starting in November!
2020 Models MSRP:
125 RR - $7,999
200 RR - $8,699
250 RR - $8,799
300 RR - $9,199
Xtrainer 300 - $7,699
350 RR-S - $10,599
390 RR-S – 10,699
430 RR-S - $10,799
500 RR-S – 10,899
125 Race Edition - $8,399
250 Race Edition - $9,099
300 Race Edition - $9,499
350 Race Edition - $10,499
390 Race Edition - $10,599
430 Race Edition - $10,699
480 Race Edition - $10,799
​TAKING ORDERS NOW AT BONECUTTER OFF ROAD!