The 4th annual girls riding weekend held at Hardwood Hills Ranch was this past weekend. Over the years this event has created many lifelong friendships. The first year four girls participated, the second year it grew to nine girls, last year it exploded, carrying momentum into the fourth year, bringing new faces! This event is designed for all ages and skill levels with hopes of improving confidence on a dirt bike.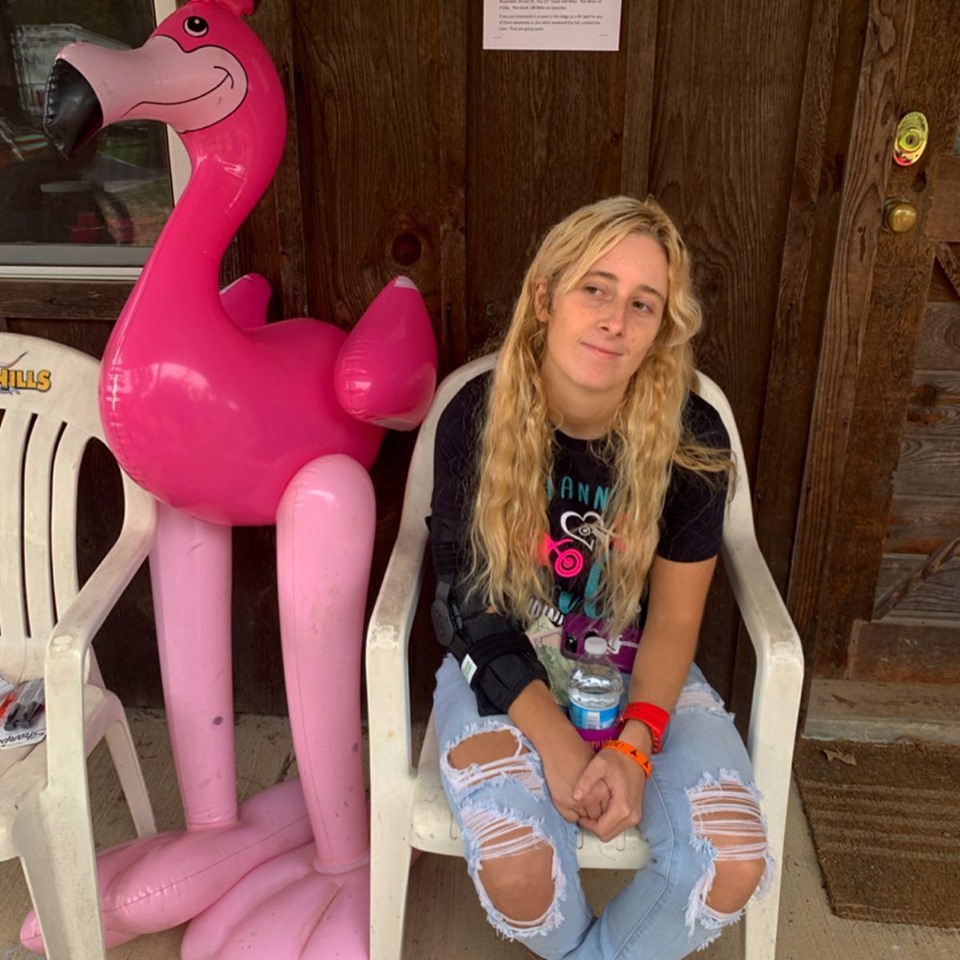 I was a tad bit bummed to not be able to ride when everyone else got to. I made the best of the situation and offered some of my knowledge from my experiences on the bike. It was a great feeling being able to help other ladies and seeing their smiles when they tried new things, they did not think they were capable of. Confidence is key but so is good, quality practice. To get better, work is required, learning better techniques and the "proper way". I stressed the importance of balance, standing on your toes, and using your legs. I am not a big talker and a bit on the shy side so it was fun to get out of my comfort zone to help these ladies get outside of theirs.
I was only able to be there Saturday but what I have seen everyone had a great time. Between night rides with Task Racing Lights, more giveaways, and all-around fun!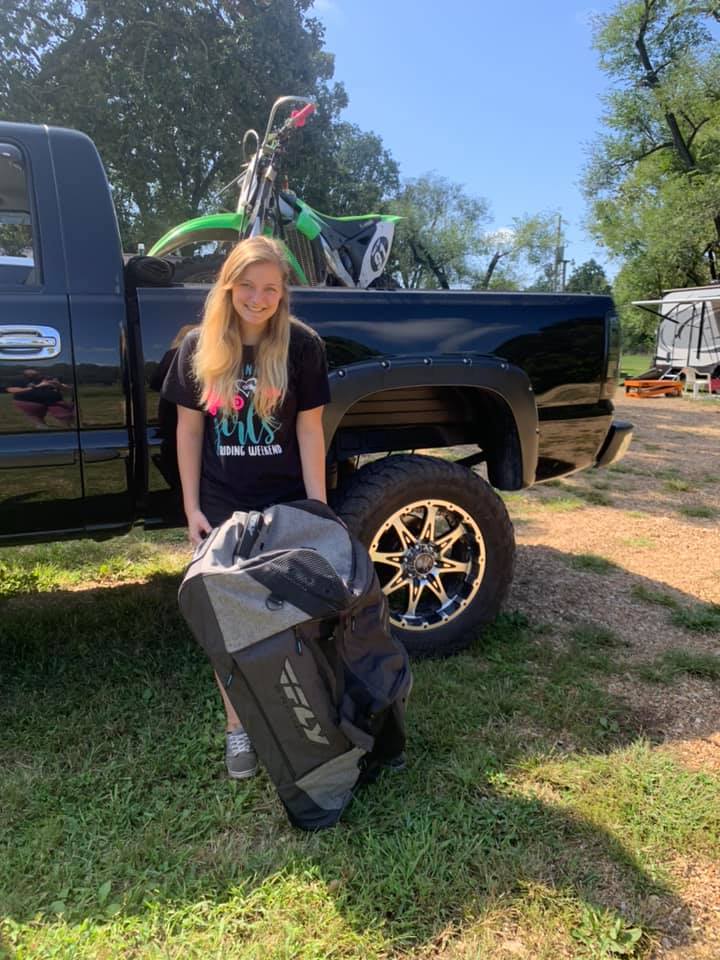 This year, WPS/Fly Racing were huge supporters. They ensured every lady got to go home with a giveaway. They also provided a large item up for grabs, a fancy Fly Racing gear bag! To keep it fair, we had a rock – paper – scissors war. The overall winner, Kaley Lewis, got the gear bag. It worked out well because she did not own a gear bag prior! Western Power Sports is a great company to deal with plus Fly Racing is the best gear out there! If you are a lady, I strongly recommend the women's lite gear, the pants straight up feel like yoga pants. If you are a male, my favorite "uni-sex" gear is the Lite Hydrogen, it's soft, silky, and comfy! Thank you WPS!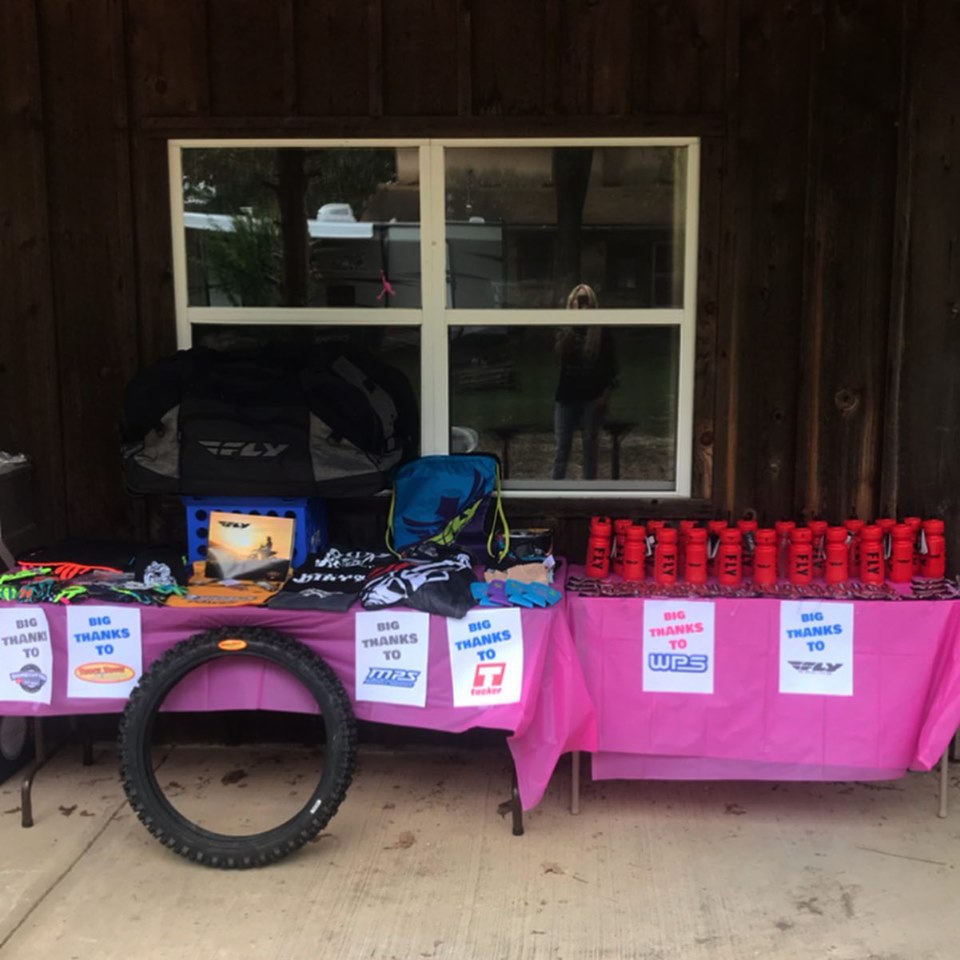 This event would not be possible for everyone who helps us do it! Other giveaways were provided by local shops, Bonecutter Off Road, Moto Europa, and Marionville Power Sports. When you can, shop local. It really helps the shops out. Jim at Shock Zone Suspension donated a tire. Jim is a great guy and he does a lot for my family and I. The Bonecutter's highly recommend him for your suspension needs. Just Ride Customs designed and made our event shirts! They turned out really great. I stumbled across this cool shop by watching Supercross and the Makeup2Mud segment came on. I am all for supporting small businesses and ladies who ride. Lastly, Hardwood Hills Ranch has supported this event for the last 4 years. We are lucky and very thankful to have a fun place to ride and camp!