With being around for over a century, Beta is rich in history. Starting business in 1904, manufacturing bicycles. One family owned, 26 world championship titles, 4 revolutions in trials bikes, design of 4T enduro engines in 2009, 2T enduro bikes in 2013; Beta is not new to the industry. A key to overall success is keeping up the new trends, being attentive to signs of change, and willing to grow with it. Here is a lookback at some of my favorite key points in Betamotor history.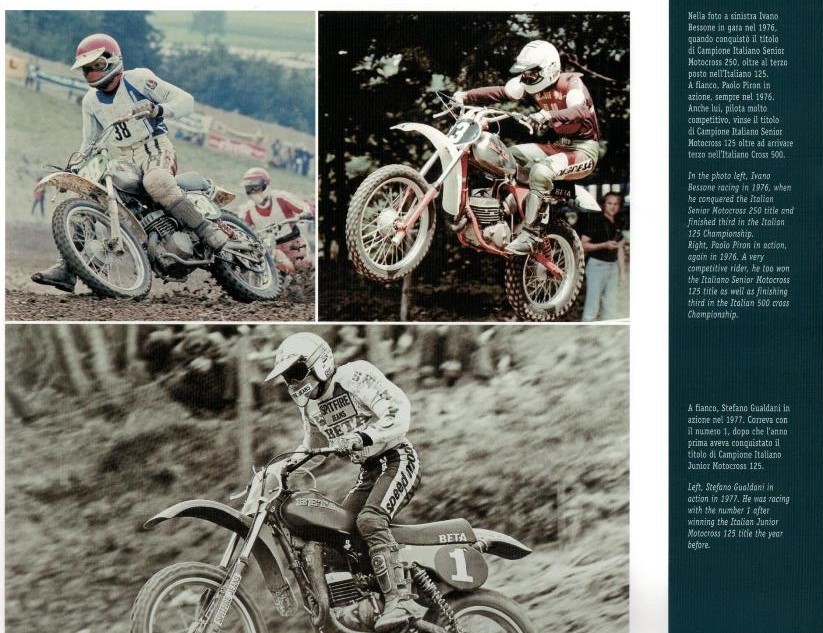 In 1961, Beta developed a 3 speed 50 cc engine. By the early 70's a 250 engine was developed, intended for motocross competition. Various versions were tested and ultimately Beta won a moto national racing title. In 1972, production was up to 30,000 units; 15,000 being engines. Mid to late 70's, the Japs started to take over the moto scene with cheaper bikes. Beta decided their best interest was committing to off road; 1979 was the birth of trials bikes. Years of testing and fine tuning the trials engines, eventually led to Beta being on top of the scene. 1985-1999 Beta trials riders received 36 national titles and 8 world titles.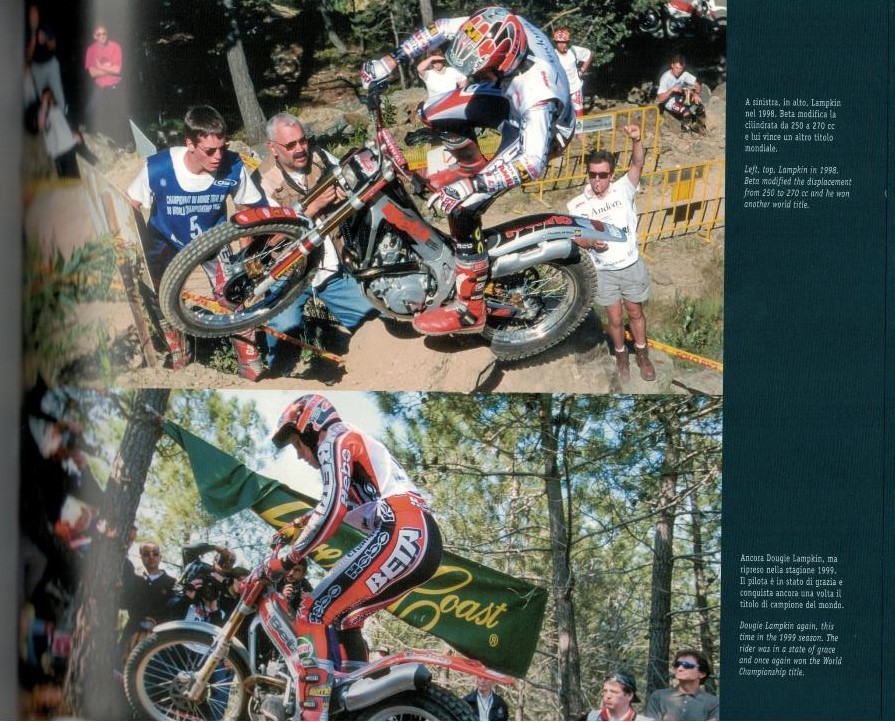 This brings us to the time frame of the Beta/KTM agreement. Lots of correct and incorrect rumors floating around about this. In 1994, Beta was interested in purchasing the design of a 50cc engine with six gears. At the time, Beta already had a 50cc engine with an automatic transmission, KTM took interest in this. Thus, the start of working together. Beta helped develop and assemble over 6,000 engines for 85cc and 105cc for KTM and Husqvarna. At the Betamotor factory, an assembly line was dedicated to the Austrian's. The agreement with KTM gave Beta great training for the future. In 2004, another agreement was signed. The Austrian company would supply the Italian company exclusively with enduro engines of various displacements. KTM has never granted this with anyone else. It was a key factor for Beta to get their enduro models on the market. By 2009, Beta started making their own engine for 350CC and up. Beta and KTM worked together until 2016.
The Italians took interest in the U.S. market in 2004, previously only concentrating on trials machines. Tim Pilg was the lucky entrepreneur to become the Beta importer and owner of Beta USA. A dramatic rise in sales made the United States one of the most important for Betamotor in Italy.
By 2010, Beta was still best known in the trials world but the enduro market was increasing, rapidly. The company dedicated effort into the new line and offered four stroke engines ranging from 350 to 525cc, produced in house. In 2012, the two stroke 250 and 300 engines were launched. The new RR two stroke range was available to the public in 2013, this was to be just the beginning.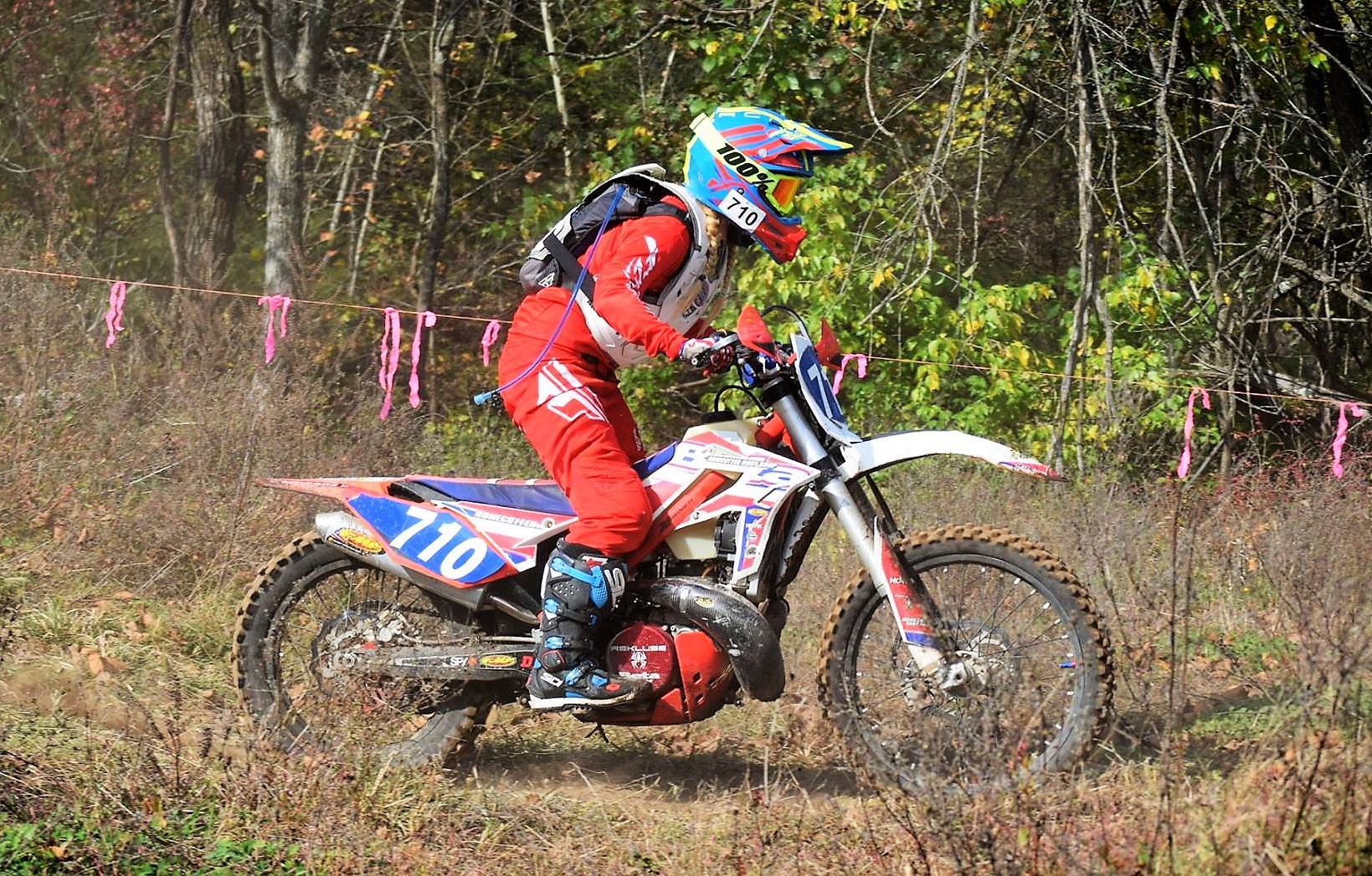 In 2014, Betamotor's new product was the Xtrainer 300, compact, lightweight with maximum usability. This unit reached the United States, May 2015. The Xtrainer was my first Beta dirt bike. I learned tons on it and was able to get the start of my speed increase from it. The bike was similar to a tractor and would make it up any hill, a very mellow two stroke, but could get up and go if desired. I put 250 hours on mine before getting a 250cc and it is still going strong for the new owner with 300+ hours. Also in 2015, four strokes became EFI (Electronic Fuel Injected), no longer carbureted.
Still no change of development pace for Beta. Next up is the building of a 125 engine. Beta has a wide range of endure models, from the easy and manageable 125 two stroke to the 480 four stroke for the more fit and experienced riders. The new well designed 2018 model range was developed with feedback from Steve Holcombe and Alex Salvini. The bikes lost weight and technical modifications to the engines. Once again after the new generation or RR, Race Editions, and RR-S models was finished, Beta went back to the drawing table. The RR-S models were designed to be able to go on the street coming already set up with blinkers and mirrors. The RR is Beta's basic model. The Race Editions comes with different decals, closed cartridge forks, and a few bling items. Next up, a well sought-after size, the 200 RR! It officially arrived to the states late January 2019 and is expected to do well.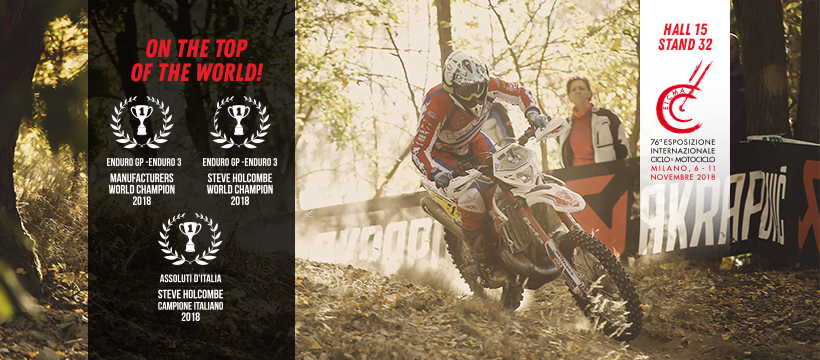 Beta is on top of the world with 2 back to back world championships in the E3 class by Steve Holcombe, Junior title with Brad Freeman, along with Betamotor taking the Constructor's title. Opening round of the World Enduro Series, Beta is still on top!
There is so much more history than what I have stated but that is what I found the most interesting about the handcrafted Italian beauty.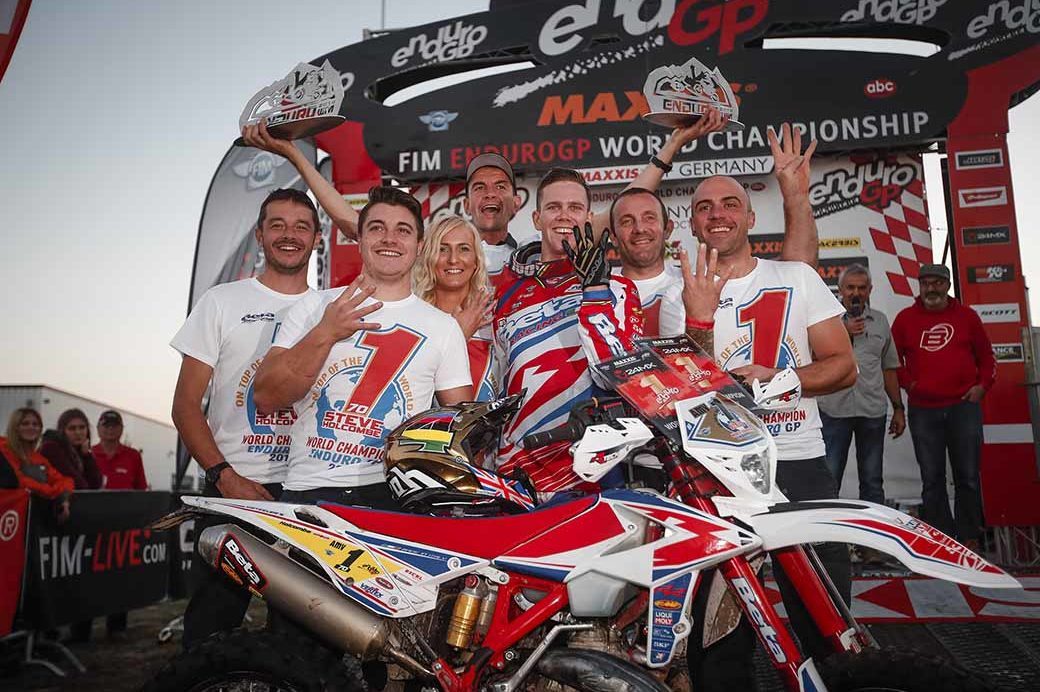 My Beta bike choice is a 250 Race Edition, the power is controllable but still there when you want to go fast. The bike is smooth, holds up well, and obviously the looks are out of this world! I have been riding/racing Beta's four years now and plan to stick with the brand! Over the years, I have never worried about part availability and the public should not be scared of that either. I do a lot of back to back race weekends, ride enough to put 200 hours on a bike in a years' time, and sometimes break shit. We (Bonecutter Off Road) keep anything we have ever broke on hand because we understand the importance of not being down long. If a person keeps the machine well maintained, nothing should drastically go wrong.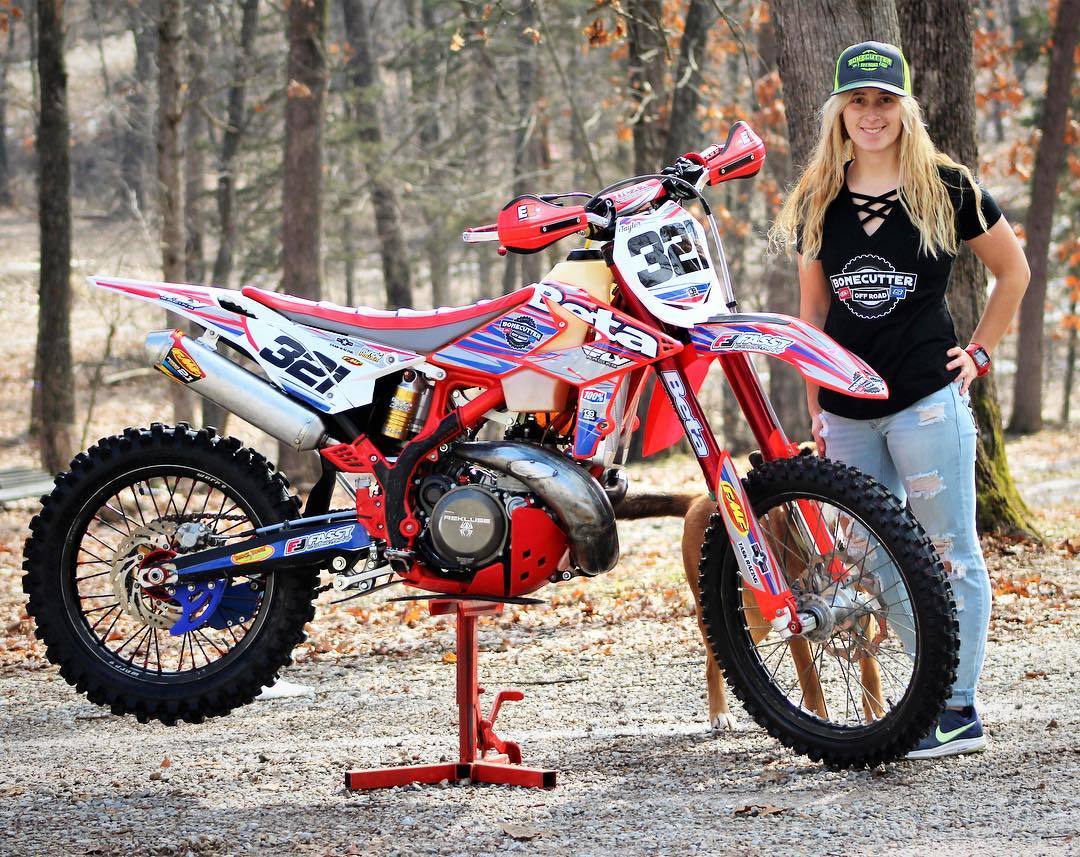 Another complaint I hear often about Beta is no kickstarts on '18+. A kickstart can be easily added if absolutely desired but Beta has the starter motor figured out. A good battery and the bike will start with no issues. So, do not let that scare you away from the brand. Or Beta's have "less power and are not as peppy as a KTM". Beta strives in rideability for enduro bikes. You can't equally compare a moto bike setup to an enduro bike setup.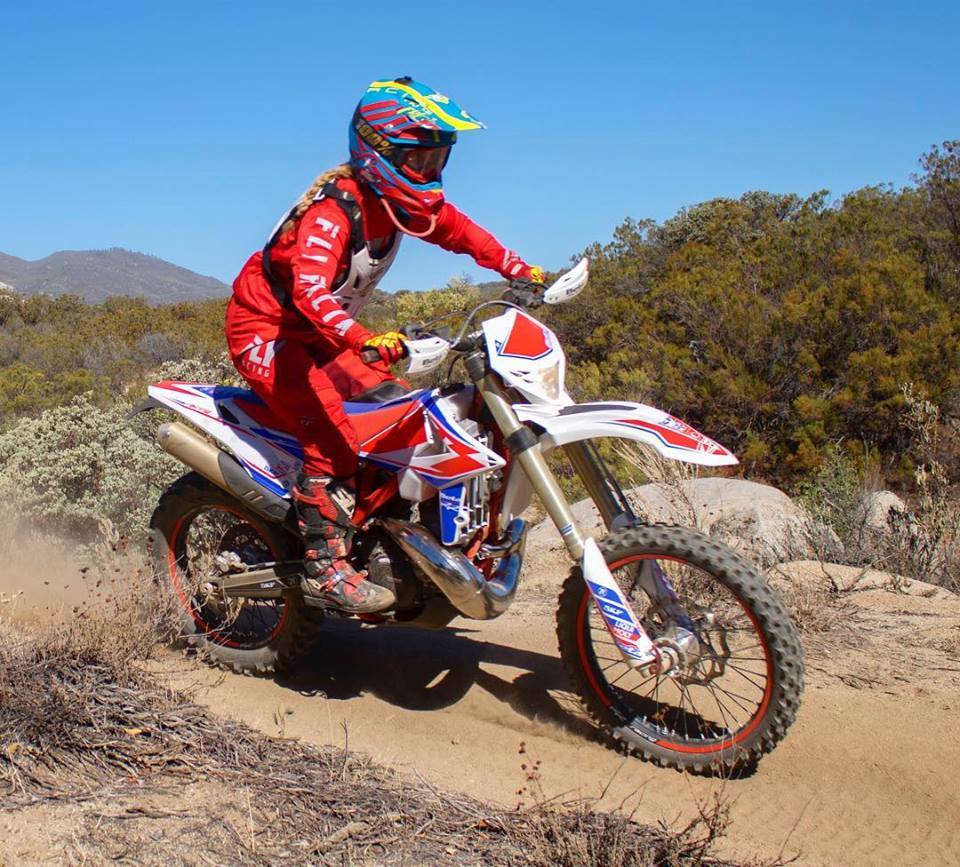 We have been a Beta Dealer for 6 years. When we first started, there was not a lot of Beta's out racing in our area. Happy to say times are changing, sales are blooming, and we have lots of racers on Beta's!
I want to give credit where credit is due, majority of the Beta history and some of the pictures came from the Beta Motorcycles History Book and I believe the author is Massimo Fiorentino. The book is loaded with interesting history and any Beta fanatic should own this book. It can be purchased at your local dealer!