This past weekend we finished up the National Enduro Series. The final round took place in Turkey, Texas, home of Bob Wills. This is west Texas, desert terrain, hint the name of the enduro. Expectations were unknown. What we seen and experienced was wild. The wild west. I am not sure the last time it rained but it was dry and the sun eventually warmed things up after a cold start.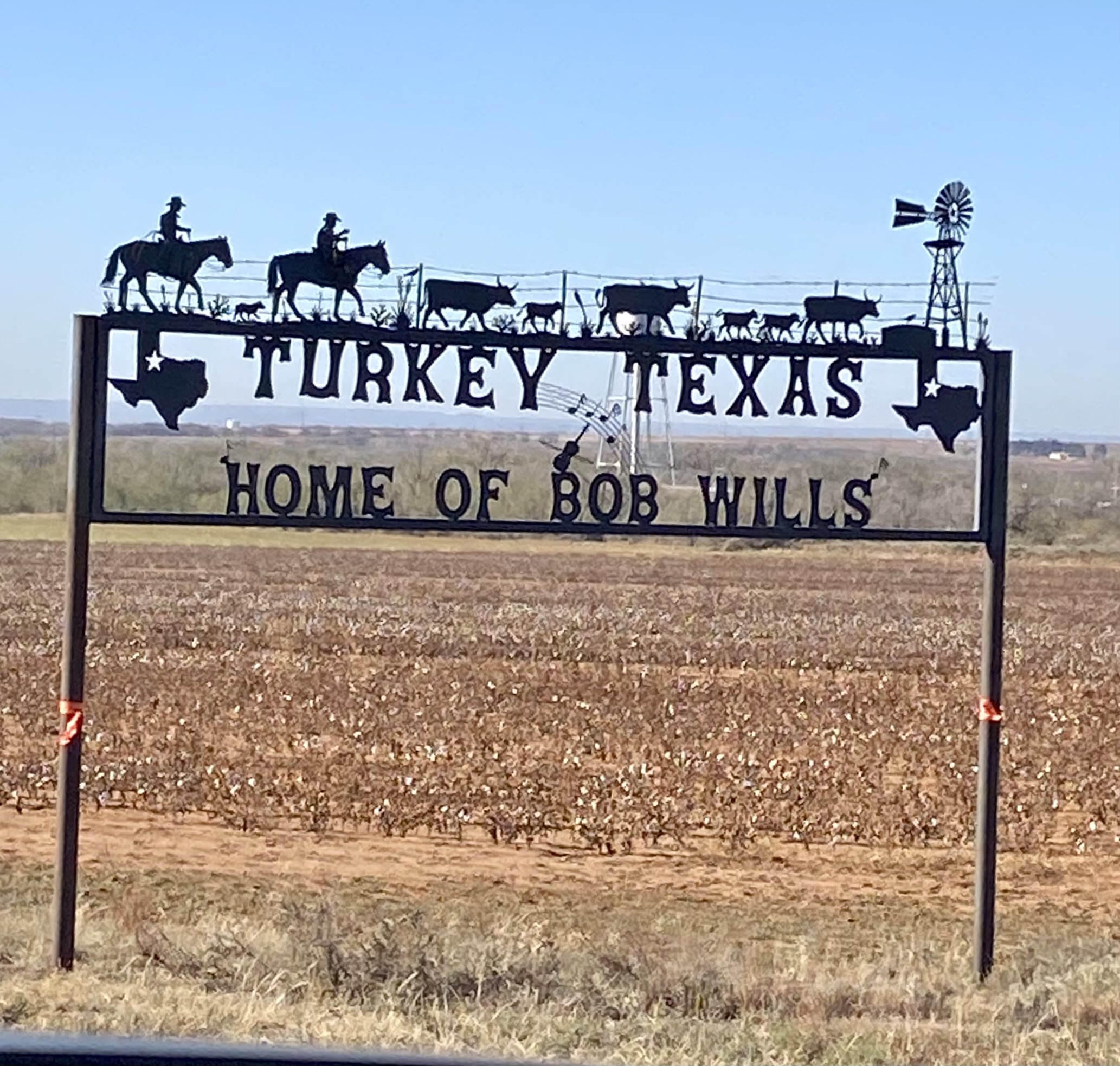 We parked at the town's school. To get to the ranch where the first tested started, we had a 6 mile, mostly road transfer. It was a brisk morning. My face and hands were frozen. Thankfully, right before the start I grabbed a Fly Racing cold weather jersey. Those things do the trick and are the bomb at this time of year! On the road, we drove past an old Phillip's 66 gas station that has be restored. It was super neat!
Start time was 8 AM. This time of the year, the sun tends to be in bad places. I legit thought in the first test, I was going to ride off a cliff. The dust was bad. The sun was blinding. So dang sketchy. I rode very reserved and could not get a flow.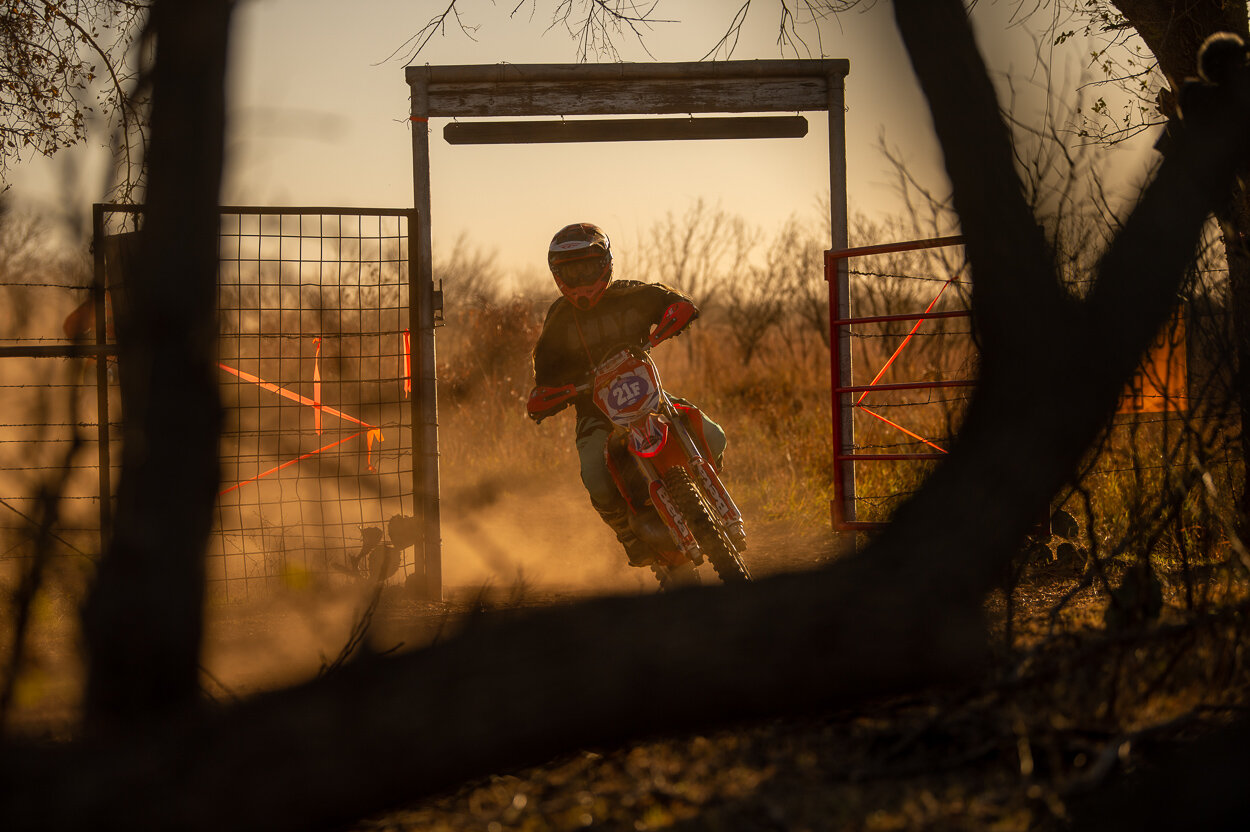 The second test, the sun was in a much better place. I felt more comfortable and was able to pick the pace up. It flowed well.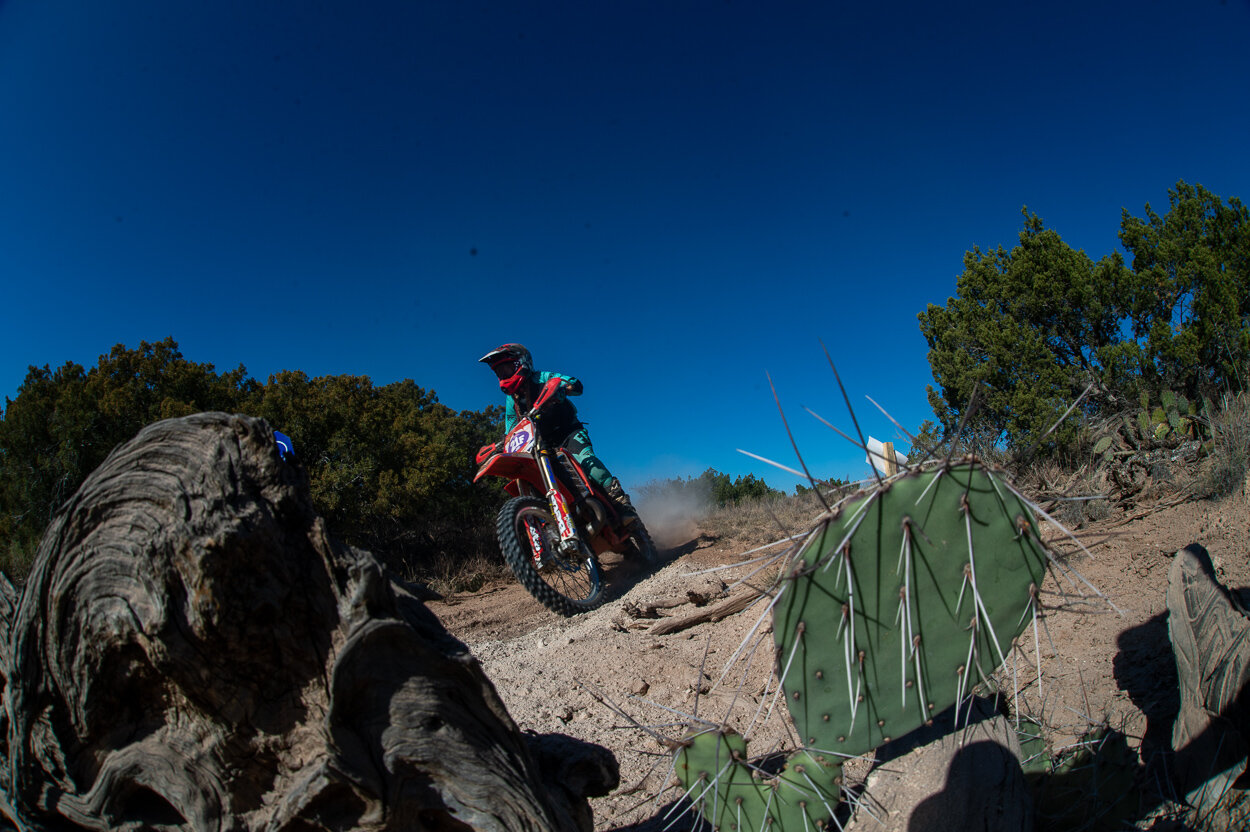 The third test was even better. I got a lot more comfortable with the dry slick terrain and started moving a lot faster. I felt like I had a solid time in that one.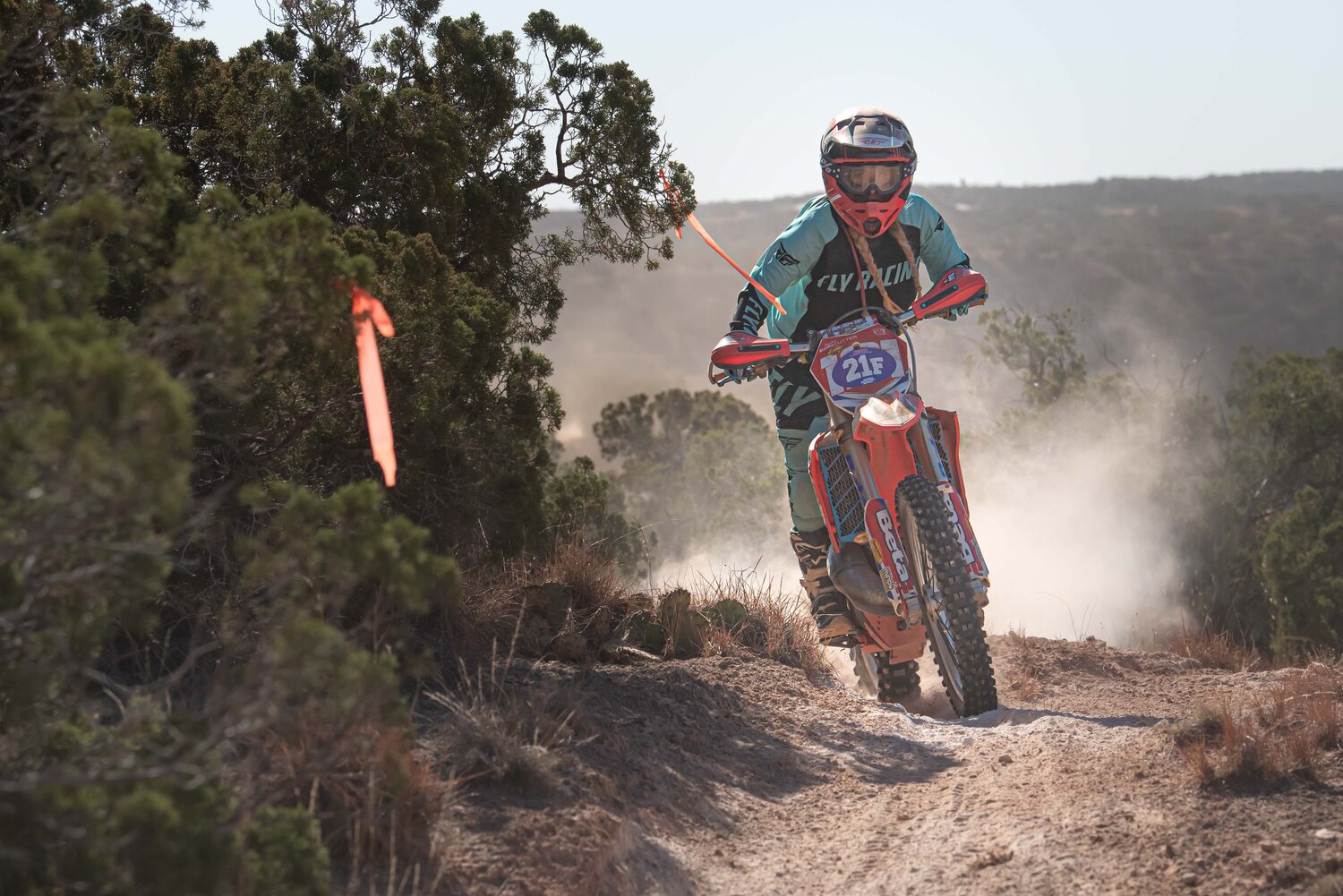 The fourth test was my absolute favorite! Dried up river bed + sand wash was so sick!! Leading up to this wide-open area, I did my best to channel my inner Destry Abbott. He is someone I look up to and enjoy watching videos of him riding. I hit a new top speed for me, 52 MPH! I was literally smiling ear to ear not knowing how much faster I could go without killing myself! For sure a thrill that I do not experience often. When we hit the sand wash in the transfer, I was still enjoying the heck out of it! I used to be a hater of the sand but I made myself do training that I considered to be "hard" and it has changed me ever since. A friend once told me, "if you can go fast and ride well in sand, you can do that anywhere." So, it is my favorite type of ass kicker!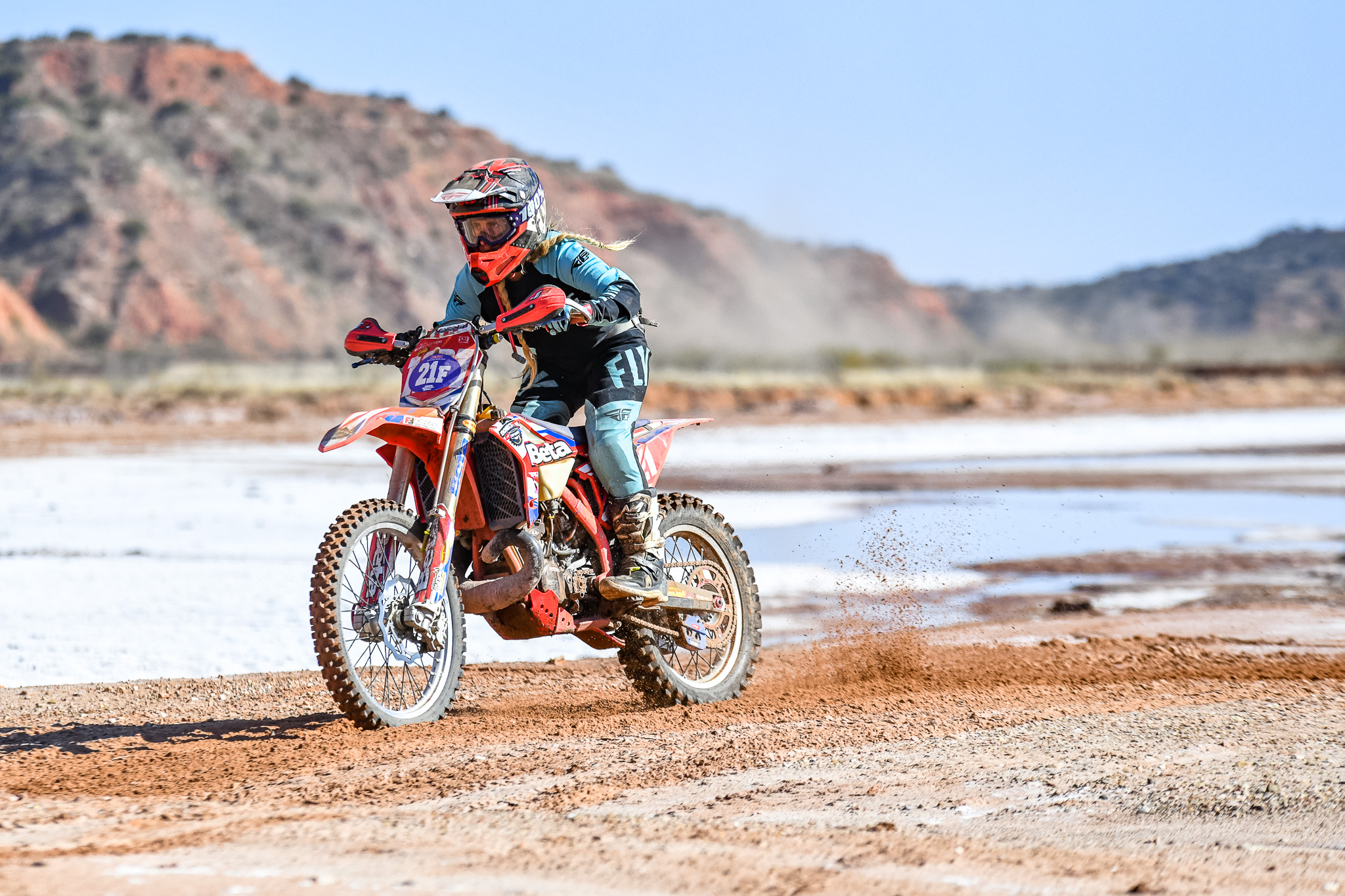 The fifth test was interesting. It had a section called, "Don't be a Chicken". I wanted to be a chicken. It scared me so much. We were riding down a canyon basically. We started up high and had sharp turns to make it to the bottom. I looked over the edge and it was like 100 feet to the bottom. I made it down, safely! I wrecked a few times in this test. One of the times, I twisted my bad ankle pretty good but I knew this was the last test of the day. Probably, one of the most memorable sections all year.

I ended up finishing 7th out of 10 in women's elite. My slow start didn't really help me pull a stellar ride together. For the year, I finished 4th. I am happy with that but looking forward to putting in some extra work this off season!

Huge thanks to everyone that makes racing happen for me, supporting me in any type of way with advice, encouragement, and pushing me to be my best! Most importantly, thank you to my dad for keeping my bikes in top notch shape and doing the bulk of the driving and also to Frank Leivan for being my pit help. They both make my race days easier and more enjoyable! I loved my Beta 250 and my set up in all the terrains we raced this year. It is an awesome bike and suits me well. Fasst Company Flexx bars are also a big key for me and pushing myself in a race. Flexx bars take the harshness out of hard hits and reduce vibration. It has been a fun year! Bring on 2021!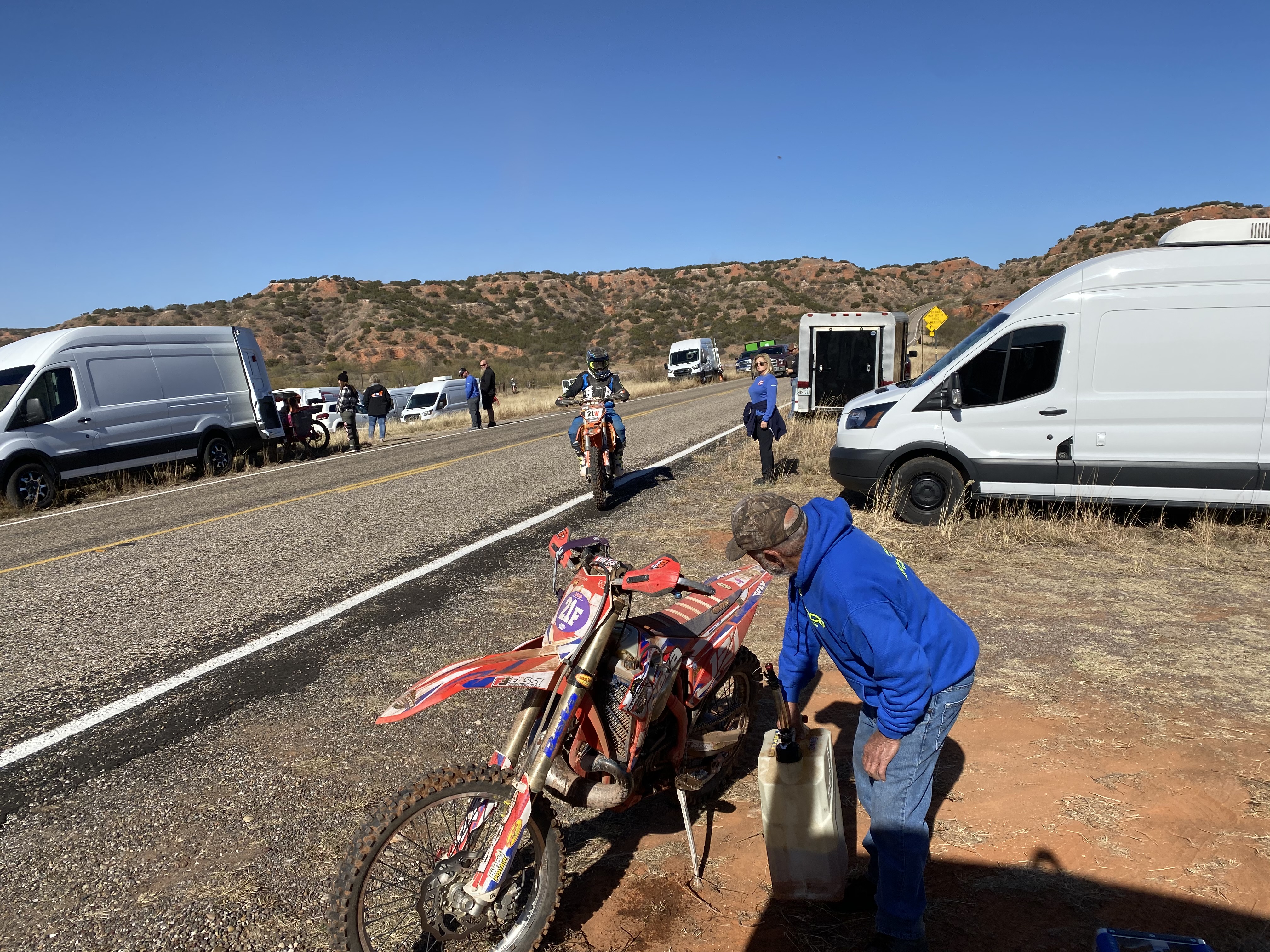 Congratulations to Kylie Harris for her stellar year. She is the 2020 NEPG Beta Cup winner and has also won a national championship in women's amateur. Kylie's prize for winning the Beta Cup is a BRAND NEW BETA two stroke of her choice! Such a great program!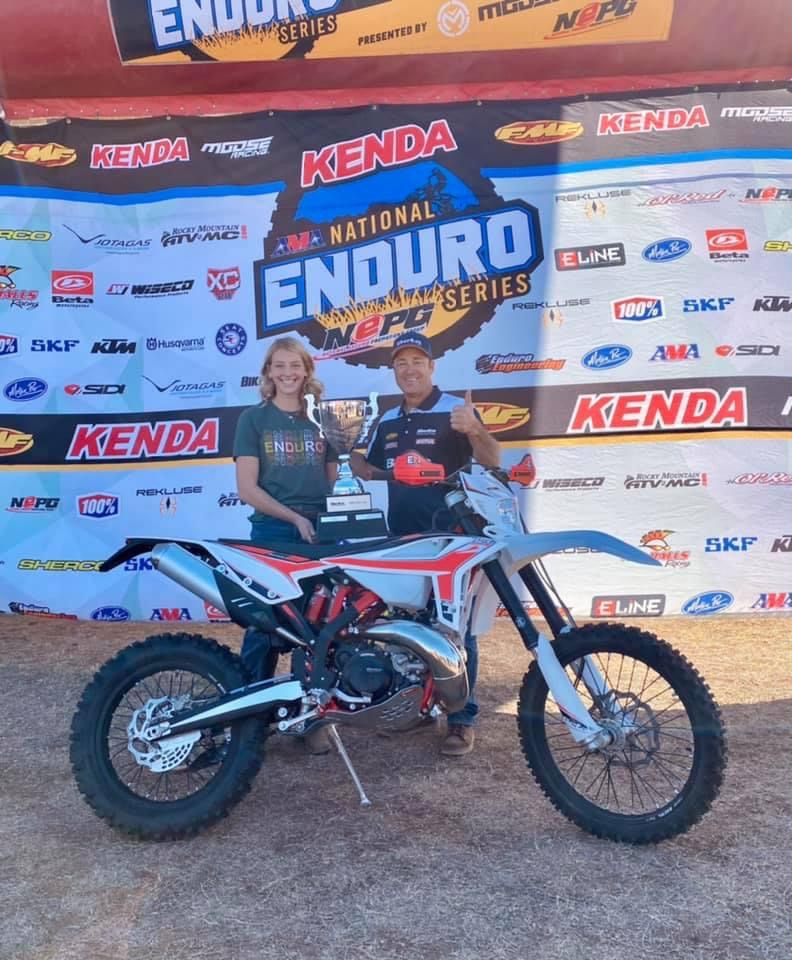 Steve Leivan also wrapped up another national championship in the A+40 class on his Sherco. It did not come easy this go, but that is what makes it all worth it in the end!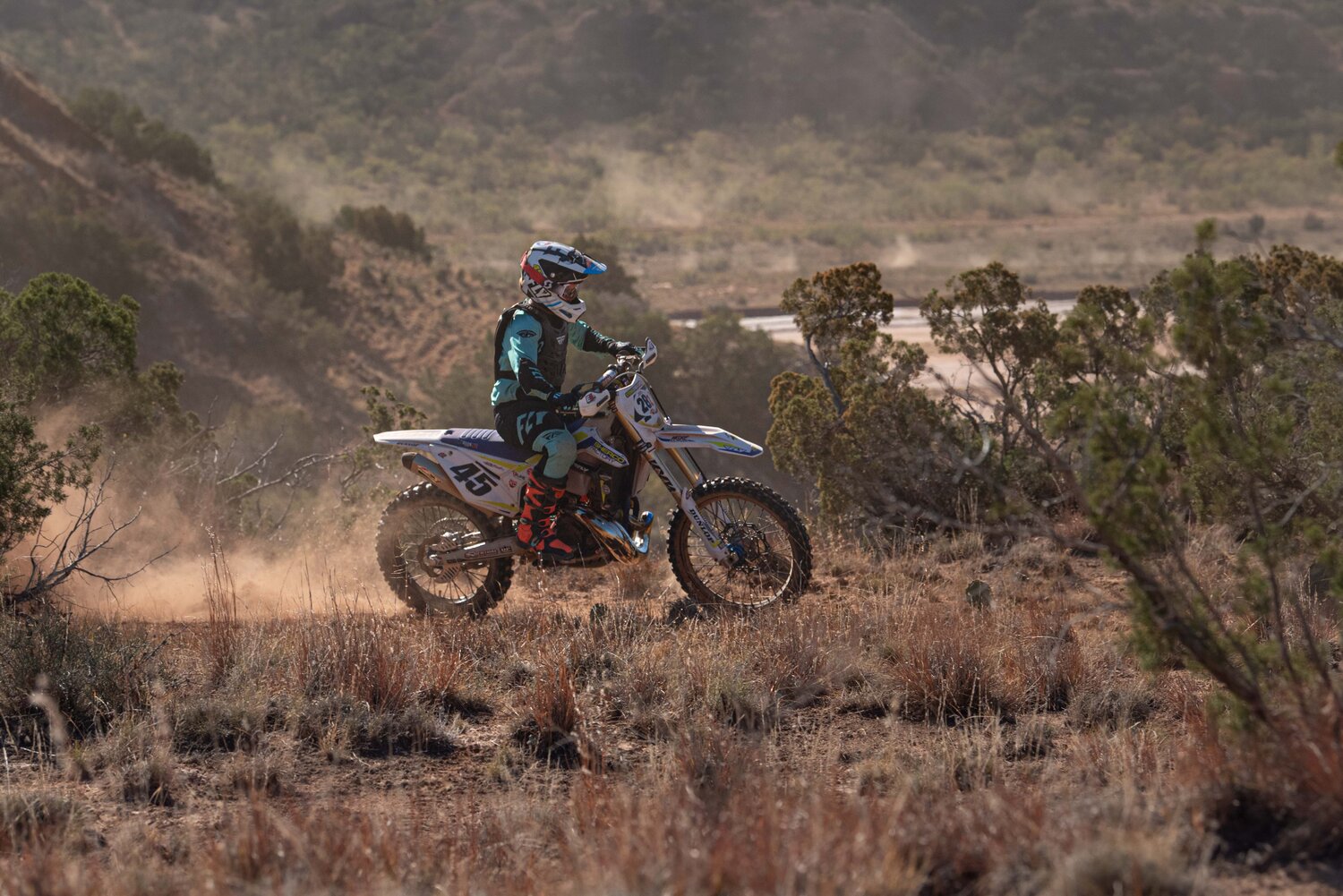 Great job to all of our Bonecutter Off Road Beta & Sherco racer's who raced this last enduro and congrats on the year end finishes!
\
Caprock Enduro Results:
A+40 - Steve Leivan 3rd (Sherco)
A+50 - Steve Bonecutter 8th (Sherco)
C+40 - Jeremy Harris 2nd (Beta)
Womens Elite - Tayler Bonecutter 7th (Beta)
Womens Amateur - Kylie Harris 1st (Beta)
NEPG Year End Results:
A250 - Huck Jenkins 6th (Beta)
A200 - Broc French 3rd (Beta)
A+40 - Steve Leivan 1st (Sherco)
A+50 - Steve Bonecutter 7th (Sherco)
Womens Elite - Tayler Bonecutter 4th (Beta)
Womens Amateur - Kylie Harris 1st (Beta)
C+40 - Jeremy Harris 2nd (Beta)
65+ - Rick Whelove 3rd (Beta)
Cover Photo: Winpic Photography
Other Photos: Josh Cairl and Shan Moore