Round 4 of the NEPG was this past weekend in Greensboro, GA. This enduro was one of my top favorites from last year. I live in Missouri and it has been nothing but run for weeks along with lots of flooding. I was definitely looking forward to get out of all the rain into a more "drier" place. Let's just say, my bubble was bursted as the Georgia monsoon moved in Friday-Sunday.
When we woke up Sunday morning, the field felt pretty solid, so that was very promising. Sadly, more rain was in the forecast. I did not have a "well planned out" pit crew. So, I put one gas can with some people from Illinois, a gas can on the fuel truck, and loaded my fanny pack and camel pack down with snacks, gloves, and goggles.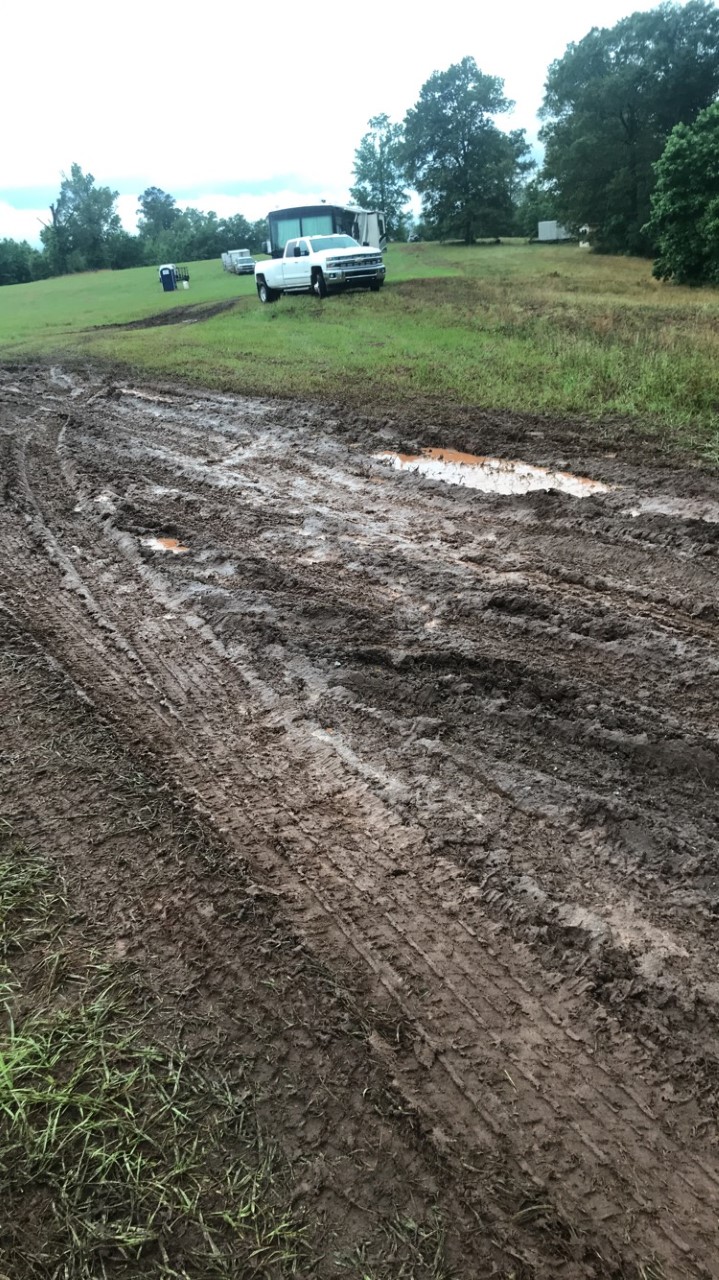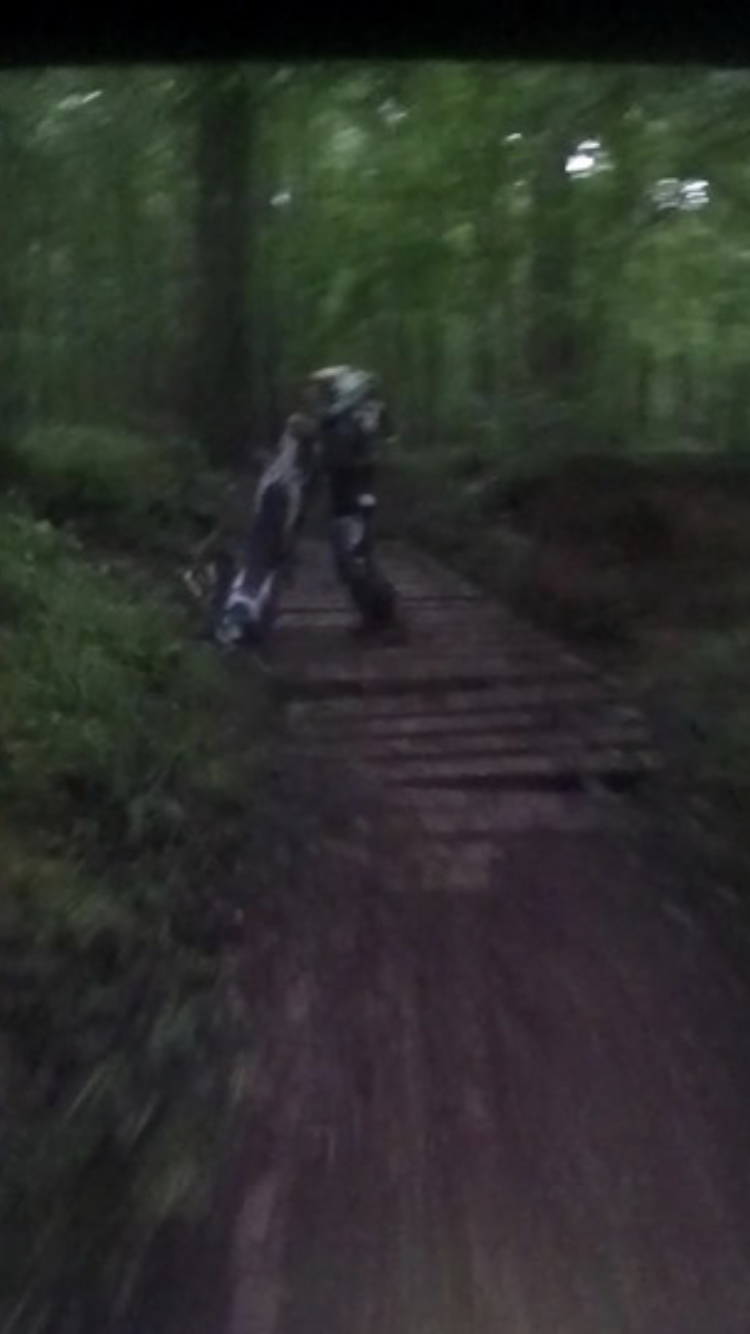 A few of the tests, had some of the sections taken out here and there, so those ended up just over 5 miles. Test one was super tight and technical, very demanding right off the bat! It had lots of slick roots and the dirt was slick too. A popular thing in the southern states is riding across wood bridges and they are always slick. I came up on two riders on one of these bridges. One rider along with his bike was 6 feet down with the other rider wrecked on the bridge and his bike taking up the entire bridge. It was one of those moments where I had no idea what to do but thought I better be patient because I don't want to end up not on the bridge! The rider on the bridge had to lift his bike up with the front wheel off the bridge and hold it while me and 5 other riders went by. Super sketchy situation that could ruin anyone's day fast!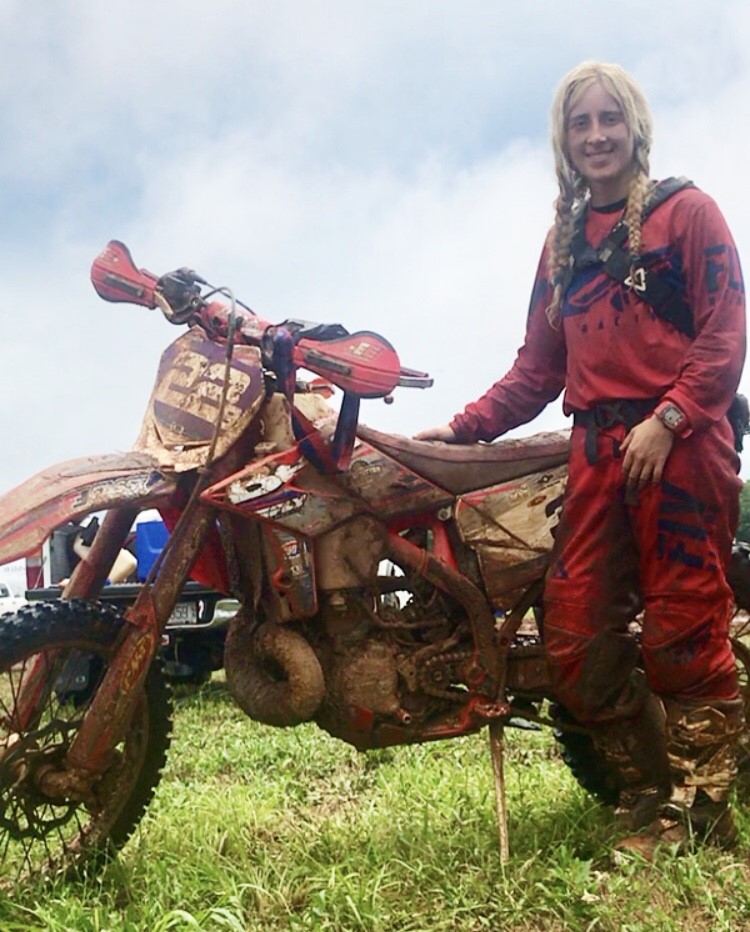 Test two was much better. It was a tad bit drier and was faster and less technical. We had a 8 mile highway transfer to get to test 3 and that is when it started to rain. It was a battle to see while trying to ride down a highway at high speeds. I had mesh goggles on and my eyes were burning. Test 3 was my absolute favorite. I am pretty certain it was the exact same as one of the tests last year. It flowed really good and was fast. I don't really remember much about test 4 except for it was cut short and gave us 45 minutes of time to kill before the start of test 5, that's after we rode a 10-mile highway transfer with more lack of vision. Of course, this is when the hard rain hit. The only thing comparable to the amount of rain we received in a short amount of time would be the 2015 Ozark 100 miler Friday race. It literally rained like someone was pouring out buckets of water on me. Since I did not have good pit arrangements, I had to sit out in the pouring rain. I was soaked and cold for the start of test 5. I was glad it was the last one of the day. My last test was my worse one, being dripping wet, boots full of water, and some soreness from a wreck earlier in the week started to have a negative effect on me. The trail had running water, deep ruts, mud as slick as ice. It was my least favorite section of the day and I was beyond glad to be done!! I ended the day in 4th in womens elite.
Great job to all the Bonecutter Off Road riders!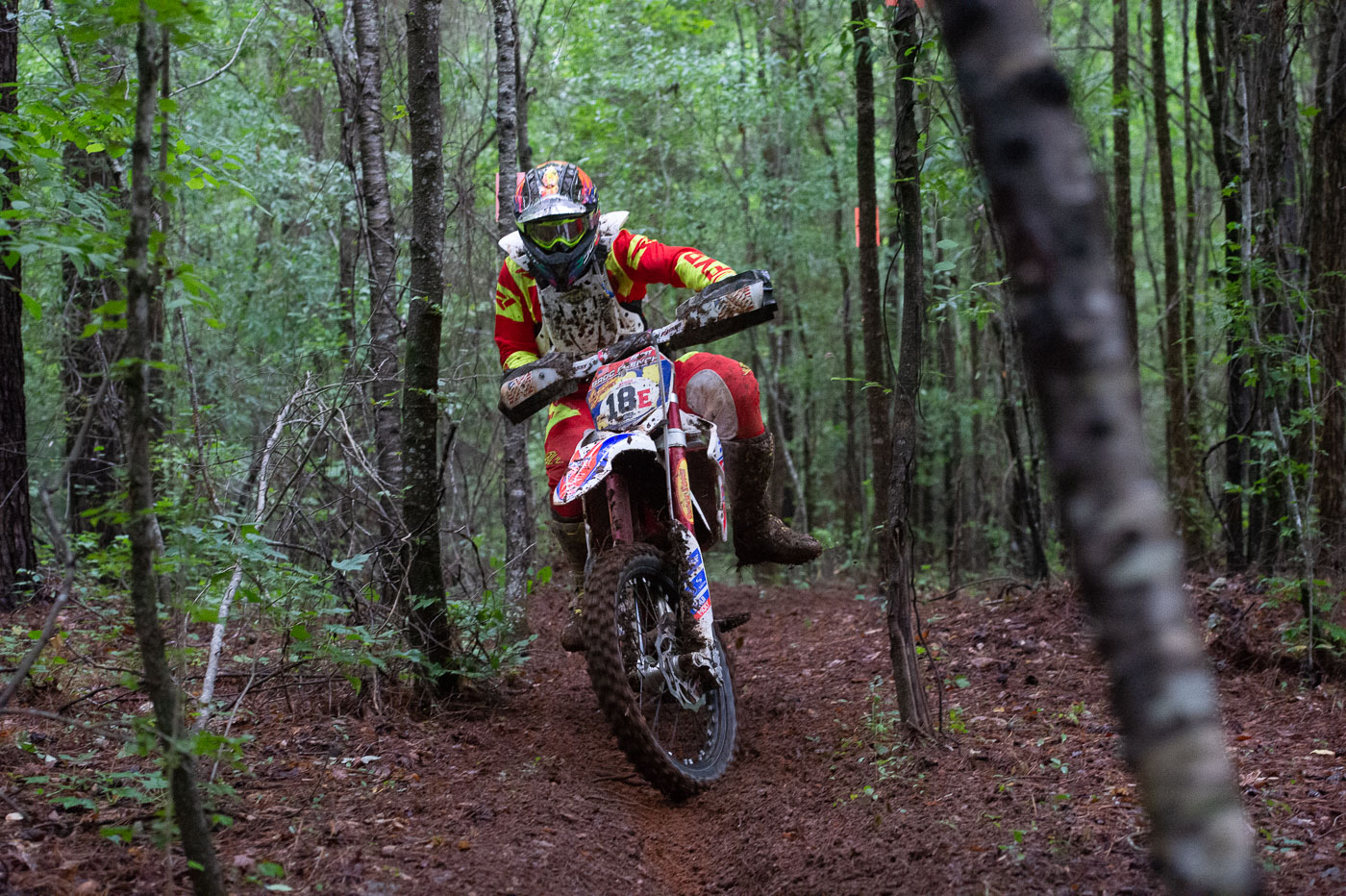 A 200 - Broc French 2nd (Beta)
A 200 - Huck Jenkins 5th (Beta)
A +40 - Scott Boyer 1st (Beta)
A +50 - Steve Bonecutter 6th (Sherco)
Womens Elite - Tayler Bonecutter 4th
Action Shots Photo Credits: Shan Moore