It was great to finally get back to racing! Last weekend, NEPG resumed in Greensboro, GA.
I really enjoy travelling and seeing different things, so that was one of the top things I missed about racing. Friday night we arrived to the hotel fairly early, so Huck and I did a 45-minute body weight workout and finished with some yoga. We arrived to race site mid-morning Saturday. It was absolutely great to see the race faces we have not seen in months. The day was spent checking out the current terrain conditions, catching up with friends, and getting sunburnt.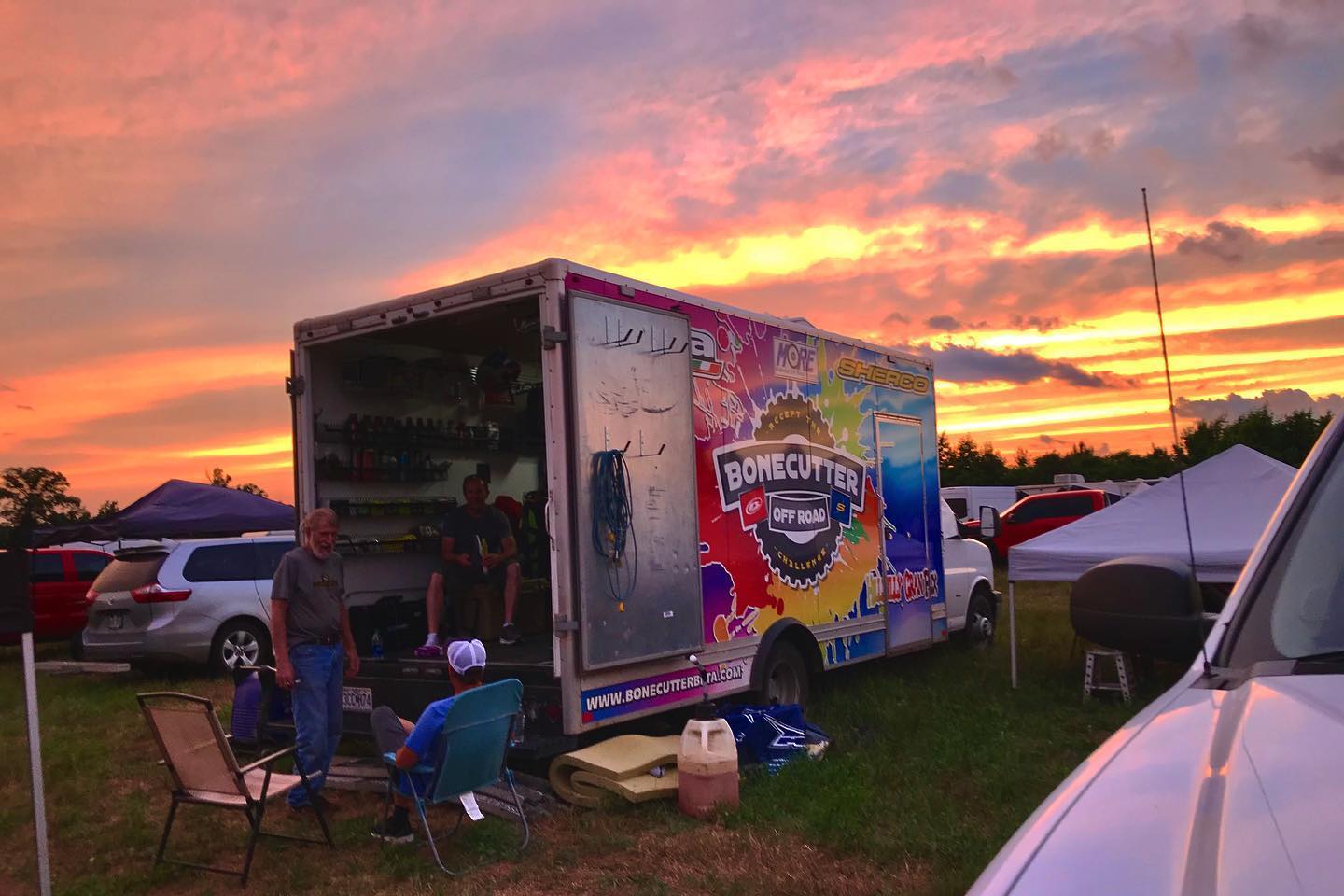 Sunday the weather was steamy, hot and humid. I packed my Fly Racing Kinetic Mesh gear, thank goodness! Trail conditions was EPIC! 98% of the trail had primo dirt and a very small amount of wet or muddy spots. The trail was marked well and flowed amazing. It was great.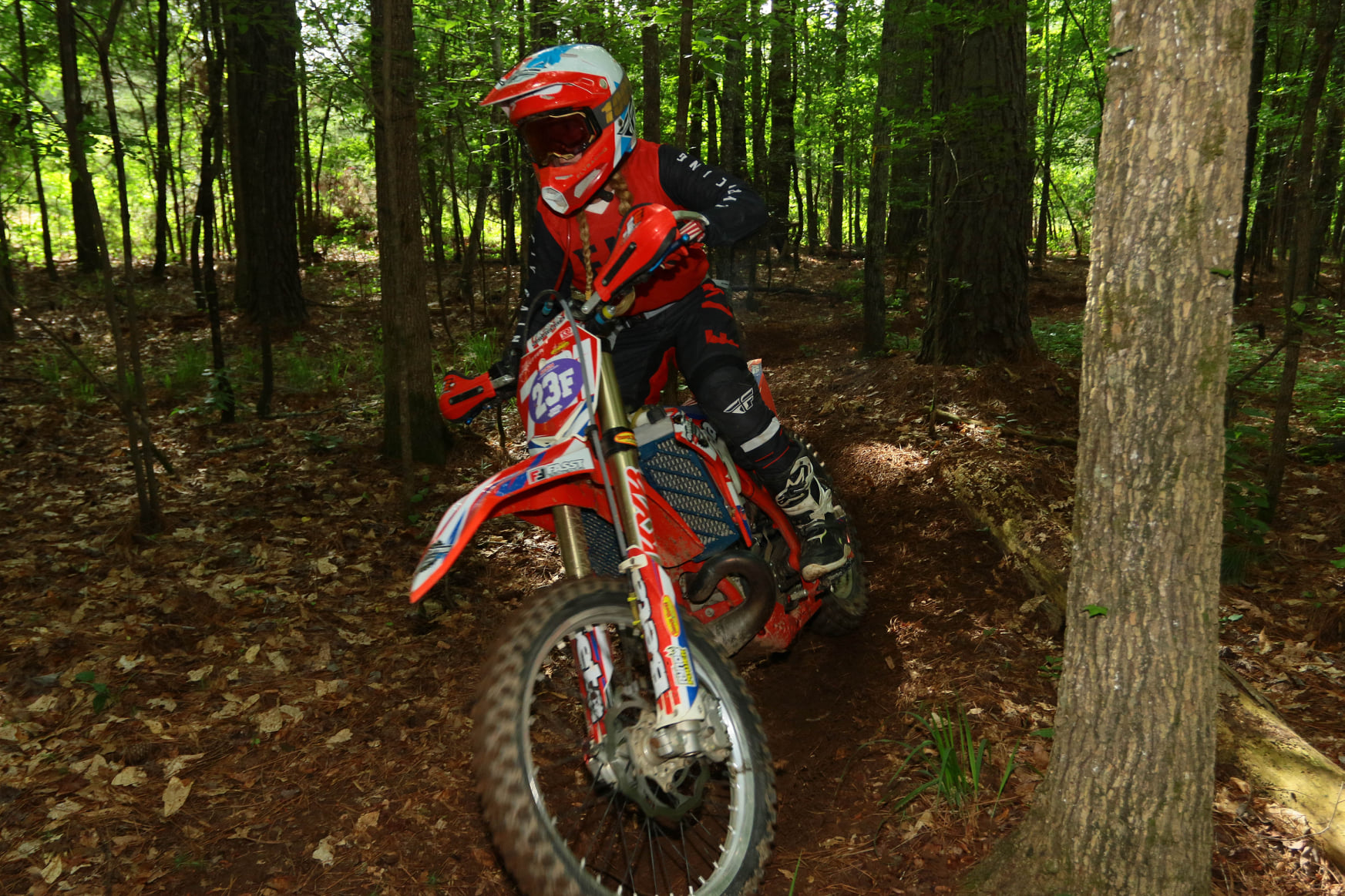 Test 1 was 7.6 miles. It was tight turny with thousands of roots. I felt like it was a very demanding section but made everything else after feel easy.
Test 2 was a shorter one and I really do not remember much about it.
Test 3 and 4 were each 10 miles. In previous years, these sections are always my favorite. It held true again this time! They had a killer combo of tight turny then fast and flowy. It made it super fun! In test 3, there was a slick bridge and another girl wrecked off of it. I got distracted by the situation and wrecked right before the bridge and fell into a hole. Glad I did not fall off of the bridge itself lol.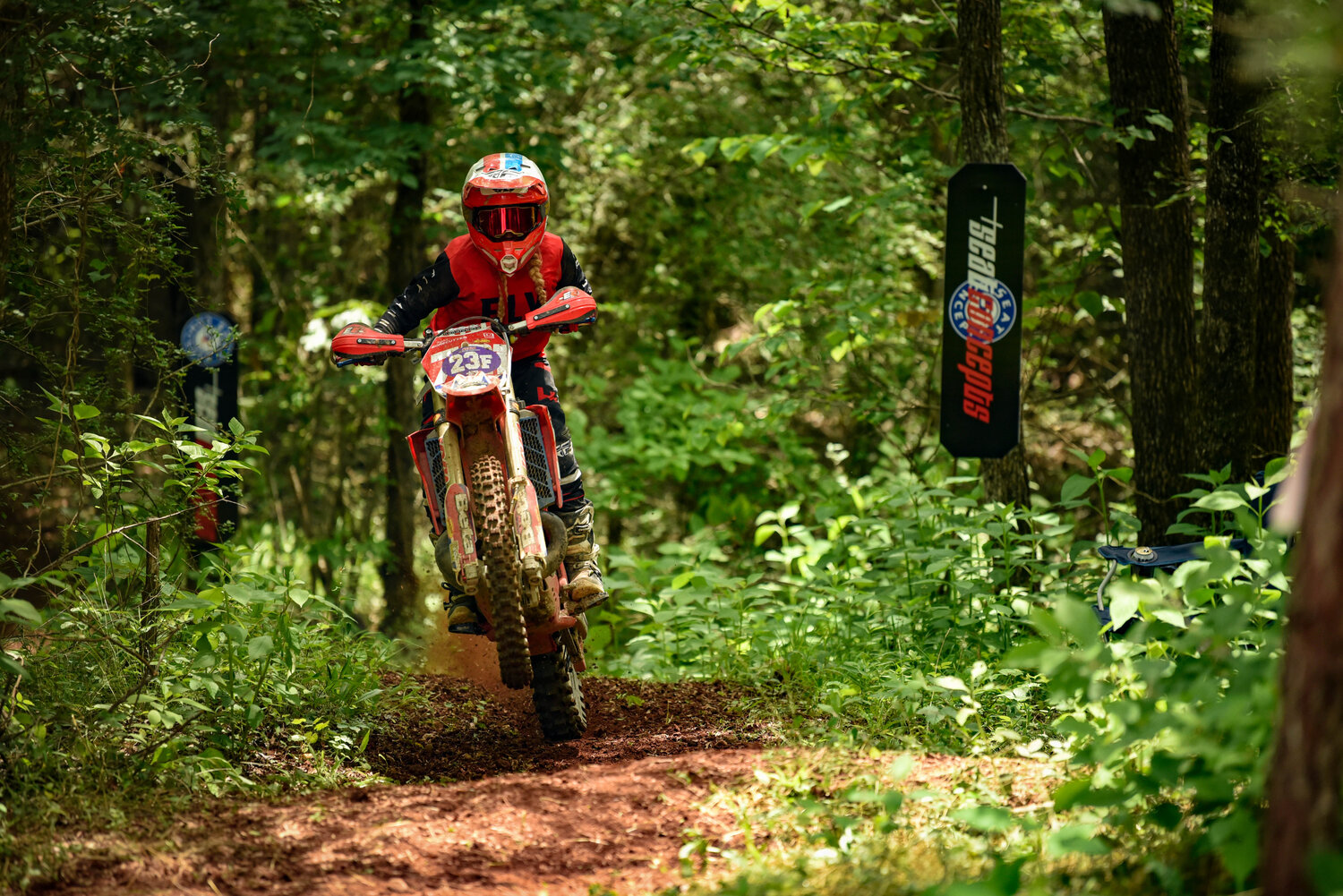 Test 5 was 8.8 miles. It was another fun test. About a mile in, a bee got caught in my jersey and repeatedly stung me on my sunburn. It hurt! I pulled on my jersey and kept trying to hit it, eventually the stinging quit. About halfway through this test, my arm started wearing down causing a handful of wrecks. After 73 total miles, I finished in one piece and so did my bike! I placed 4th in womens elite. I feel good about where I am and going to keep doing what I am doing!
I would like to welcome Broc French back home after serving our country for the last 8 months. Thank you for your service and being a big part of the shop. WE ARE GLAD TO HAVE YOU HOME! This year, Broc is participating in the NEPG Beta Cup on his 2020 Beta 200RR.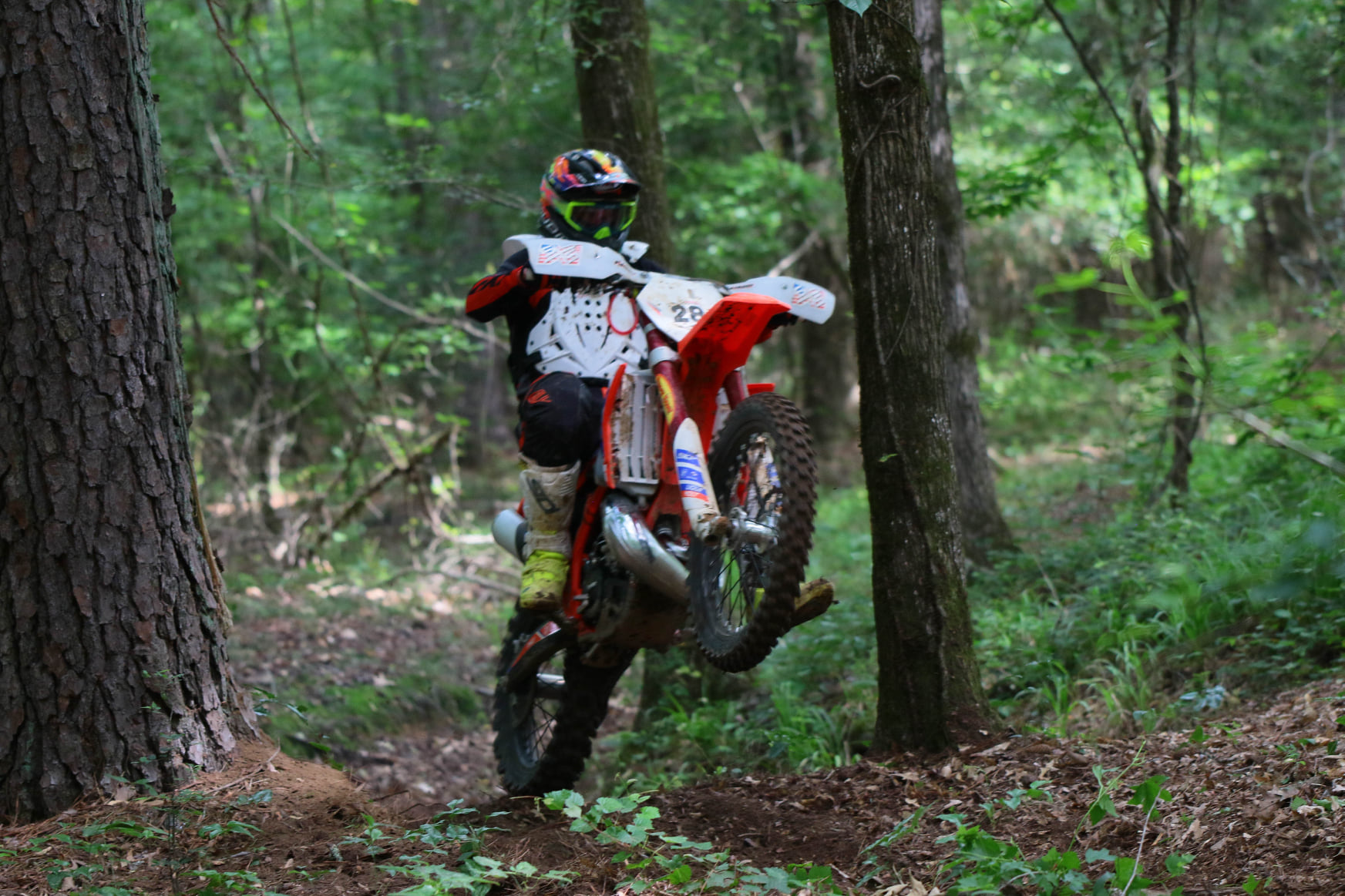 Congratulations to all Bonecutter Off Road Beta and Sherco Racer's!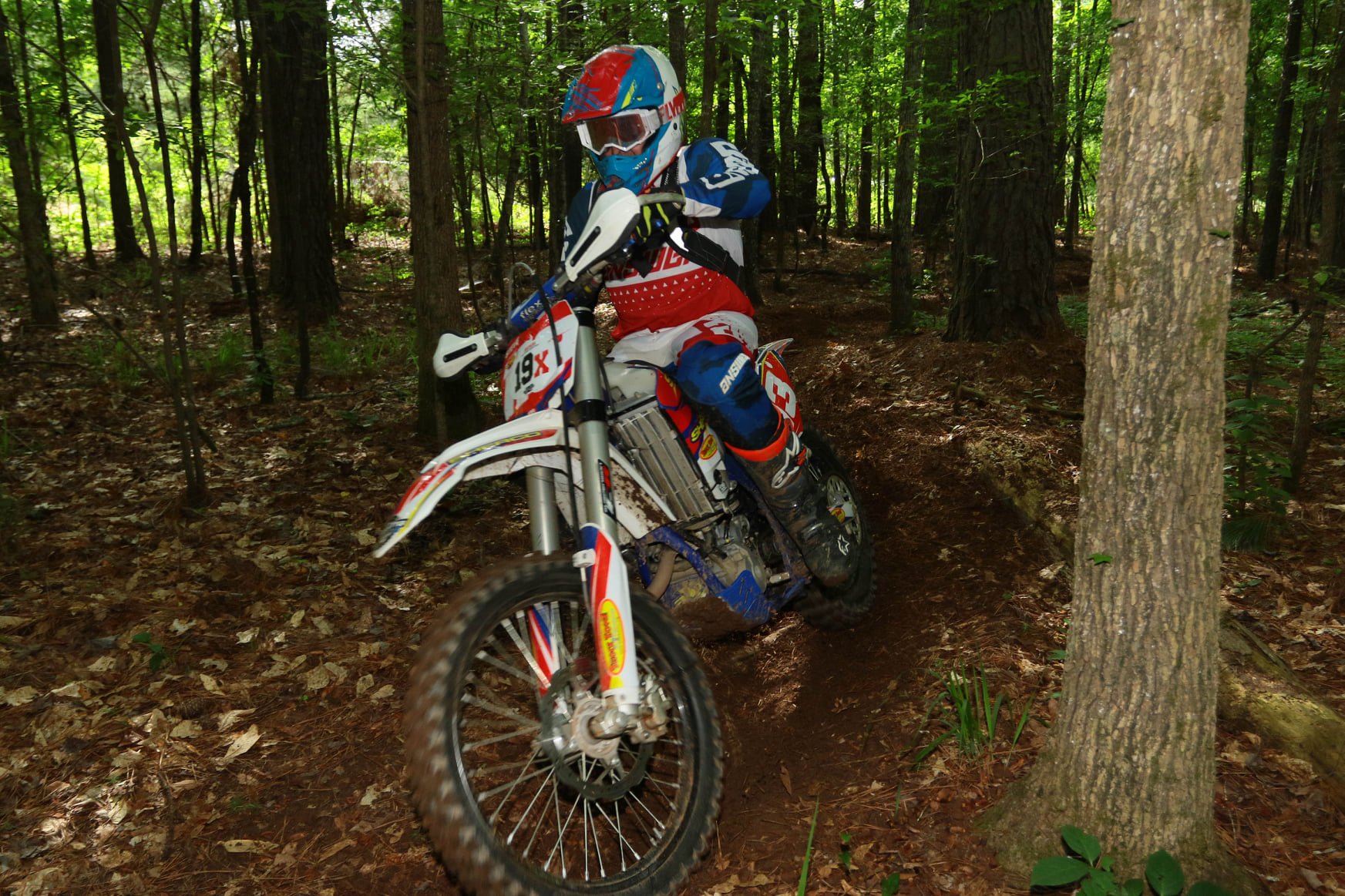 Results:
A250 – Huck Jenkins with an impressive finish 5th & 47th O/A (BETA)
A200 – Broc French 5th (BETA)
A40+ - Steve Leivan 1st (SHERCO)
A50+ - Steve Bonecutter 16th (SHERCO)
C40+ - Jeremy Harris 5th (BETA)
65+ - Rick Whelove 4th (BETA)
Womens Elite – Tayler Bonecutter 4th (BETA)
Womens Amateur – Kylie Harris 1st (BETA)
Photo Credits: Josh Cairl and Kenneth King