Last weekend was round 4 of the National Enduro series in Wellston, Ohio. This round was not originally on the schedule but got added about a month ago. So that meant back – to – back NEPG racing. Nothing like driving 15 hours one way two weekend ago and doing another 10 hour drive the following weekend and scrambling around all week to get bikes ready! It is an adventure and I am happy that I get to do this.
The Little Raccoon got scheduled on top of The Off Road Cup (9 hour race) so that meant a lot of things were going to be different for me. My dad was obligated to The Off Road Cup so he went and raced that. Meg was ready for an adventure so she joined me on the voyage to Ohio. What else was different? Steve Leivan puts on the 9 hour and Frank Leivan helps which is who always pits me. I stressed all week about if someone was going to be able to give ME FUEL not my bike but ME! Turned out that David Payne has more adventurous ideas than I. After the 9 hour, he and Leivan flew to Ohio. One of Payne's employees drove their bikes to Ohio in the meantime. Which worked great in my favor! I got to put my food, gas can, and extra goggles with them.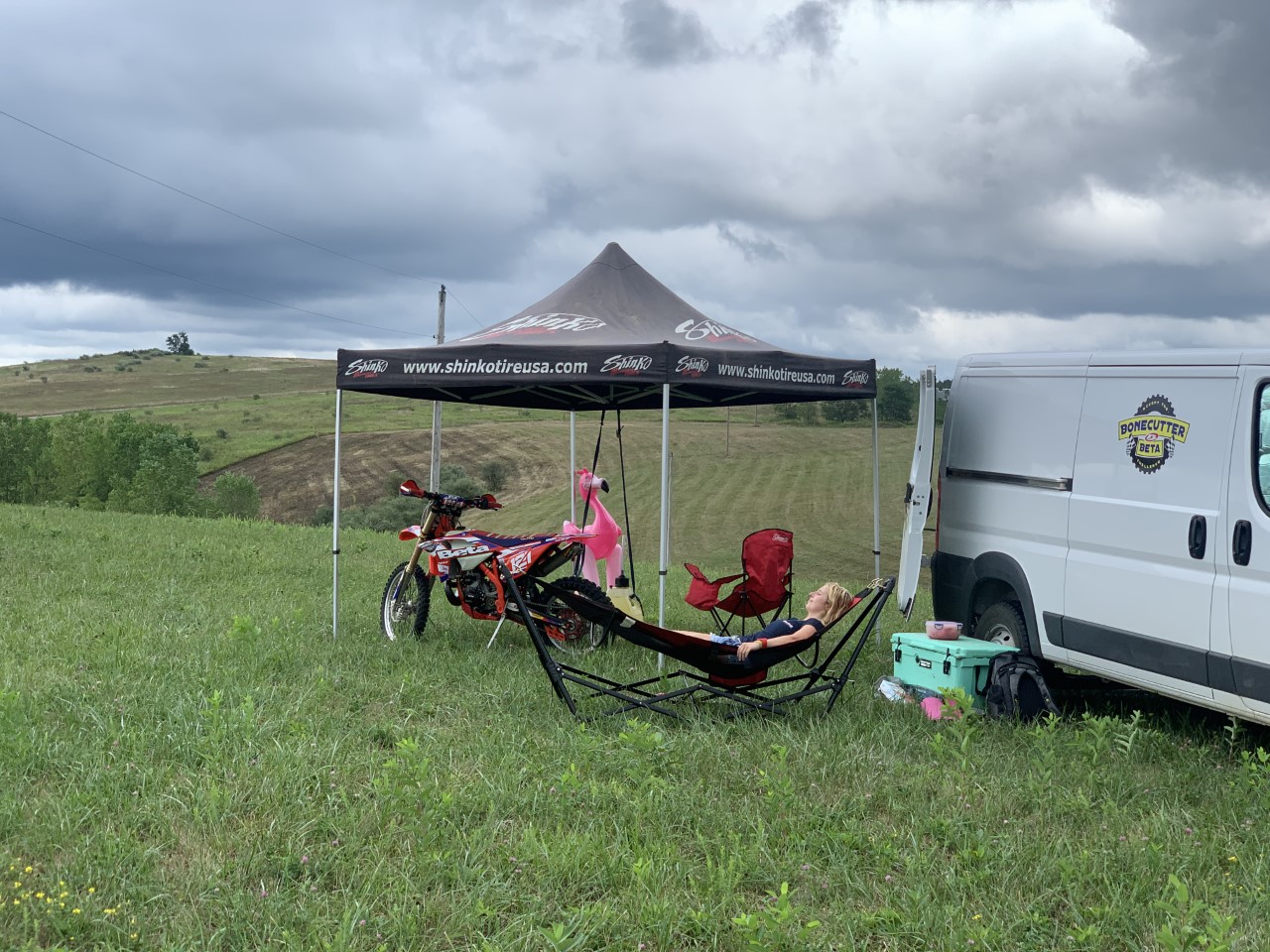 Meg and I left Friday morning. We stayed at a hotel that actually had their swimming pool open and I was STOKED! I have not swam in over a year. We left mid-morning Saturday, after I finished swimming, to head to the race site. On the way, we stopped at an amazing Farmer's Market. I love fresh produce! The race was in Southern Ohio, super close to West Virginia. The scenery on the way there was remarkable. Race site was even better. We parked on top of a huge hill with a view of many other rolling hills. I absolutely enjoyed my day taking in the scenery, hour + of yoga, reading, and relaxing in the hammock. Saturday evening a rain storm passed through.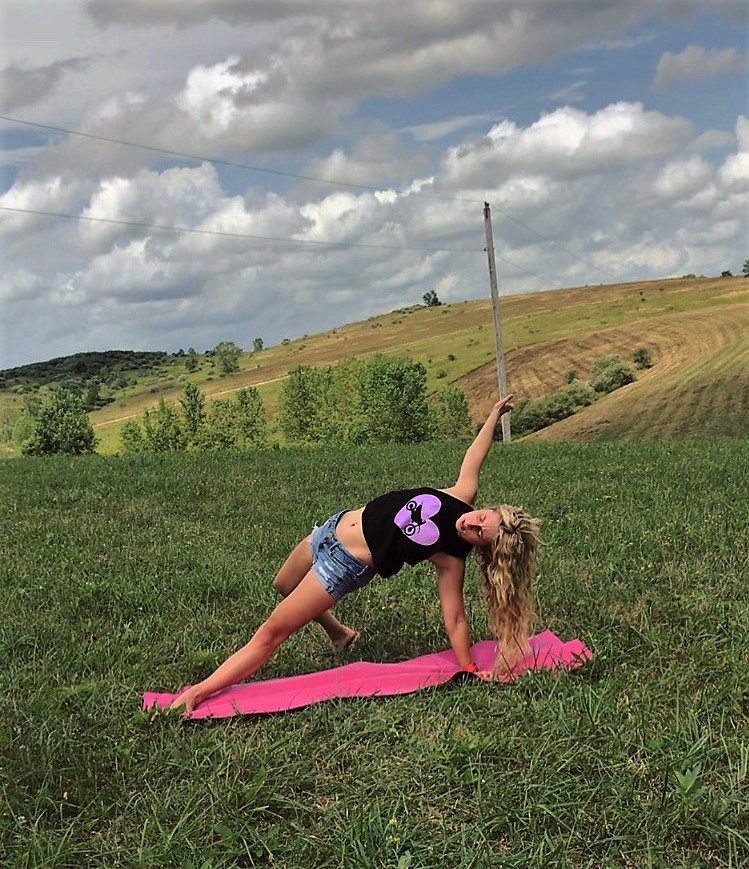 Sunday called for more rain showers. It started before key time and had a few more during the race. Best part was it was not overly humid or hot, nice cool temperatures. Conditions were odd but overall epic. It was slick, muddy, perfect, dusty. Very hard to describe.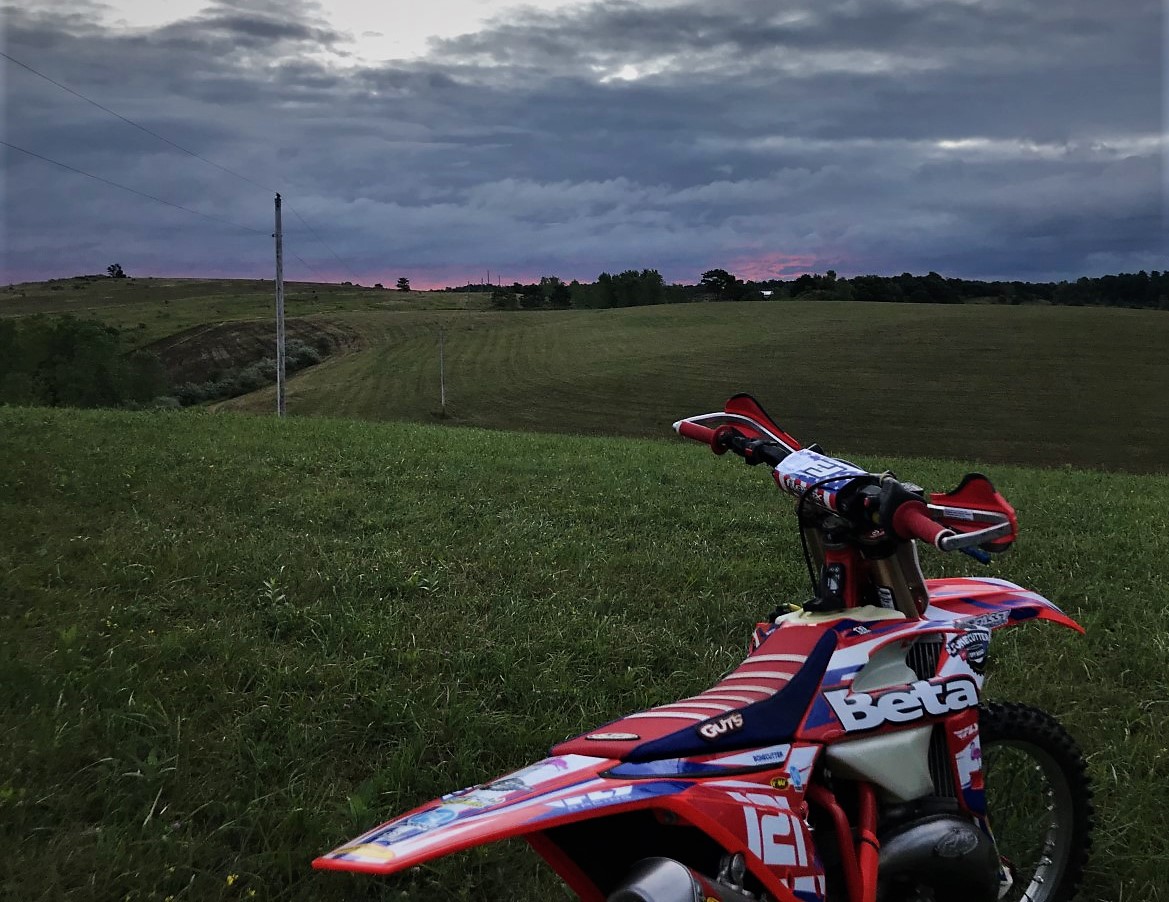 The first test, I felt stiff and had stomach cramps that lasted all day. I could not get my flow very well and I struggled to tell how slick the ground was. After this test, there was a transfer to the next test. This transfer had a SCARY tunnel. Like it was long enough that it was completely dark. I did not think I was afraid of the dark until that moment. Literally could not see anything except the light at the end of the tunnel which made everything look so messed up. Super freaky.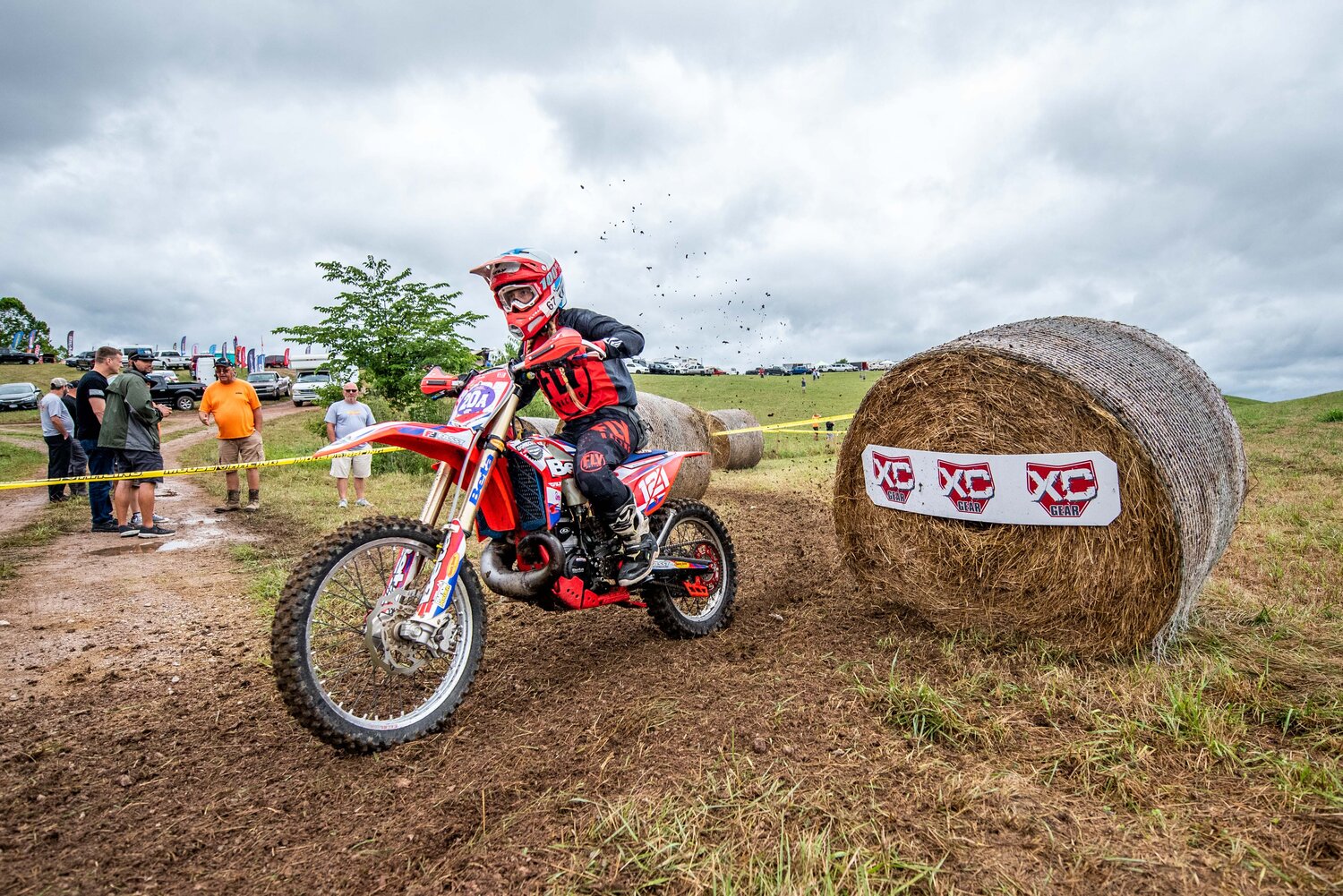 Test 2 was AMAZING. It was fast, flowed very well, not tight, and some killer hill climbs. I felt really good. Some of the hills went on forever and gave you the opportunity to click up gears and let the bike sing! I loved it!
Women's elite did not have to do Test 3.
Test 4 was another fun one but the difficulty of it snuck up on me. There was a creek that required navigation around the big boulders then a decent log and up a big slick hill. I really started to struggle getting around down riders or ones that were still moving. I made a few mistakes but did not lose much time. This entire section went back and forth from super technical to not that difficult.
Test 5 was about the same difficulty but with bigger and longer hills. I felt really good up until the wooden bridge. I am really not sure what happened. I heard another rider behind me and then next thing I knew my body was down in a hole. I landed on my right arm and it did not feel pleasant. It took me a bit to gather myself and get up. Once I finally did, the next task was even harder. Luckily, my bike stayed on the bridge but it was so slick I could hardly stand on it. There was not much room for other riders to get through but a handful did so I waited until no one else was coming to pick it up. I finally got it and was on my way. Rage is not usually a good thing but I started to ride faster than I was comfortable to do but I was not out of control so it worked. Towards the end of this test, there was a mud hole near a creek. Again, not exactly sure how but it did happen.. My front tire hit the mud first, instantly sunk and caused me to endo and do a flip on my bike. It hurt a lot and trapped me under the bike. It took awhile but I finally got the mud pushed down enough that I could crawl out and get my bike picked back up. I was definitely starting to ache. But I proceeded to ride faster because I thought I would for sure be late to test 6. I was not, luckily
My gloves and goggles were trashed so before heading to Test 6, I got fresh sets. I could tell my mood had dropped a lot but I was still overall enjoying what the terrain had to offer, minus all 5,000 logs. Most were not bad just the raw bark and extra slick sideways ones. This was the longest test of the day. It did not get anymore technical but it got somewhat tighter. Not by much and it flowed well. I did not have any major issues on this one but certainly happy to be done.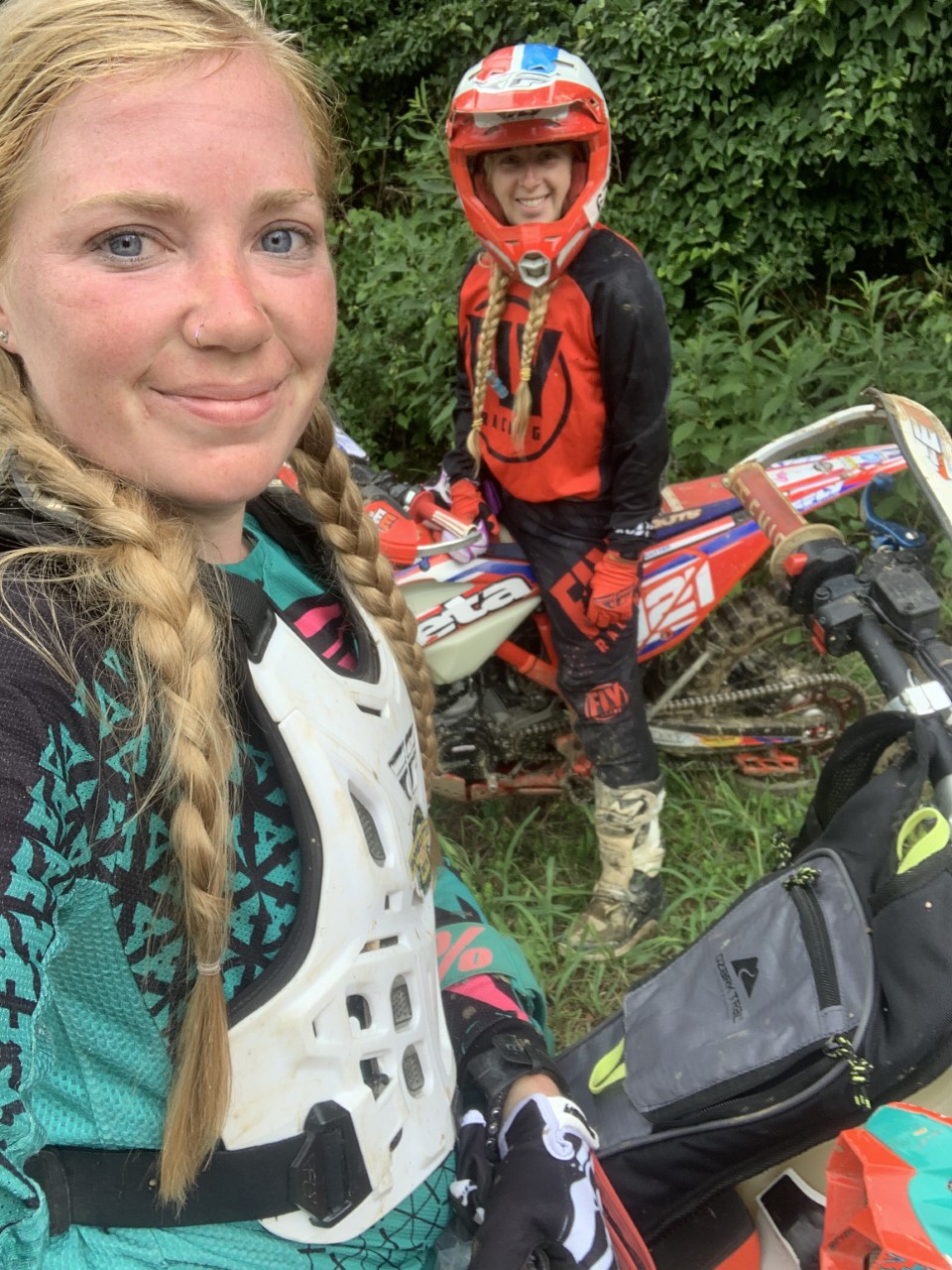 After an eventful day, I finished 5th in Women's Elite. Even with the issues I had, this location was super enjoyable and it was for sure nice to change it up without idle speed tight bar banging trail! I really cannot remember the last time I had the opportunity to ride technical terrain, let alone enjoy it! I hope we go back to southern Ohio next year.
Big thanks to Meg for coming with me and doing the bulk of the drive. It was one for the books!
Great job to the Bonecutter Off Road racer's who made it to this round!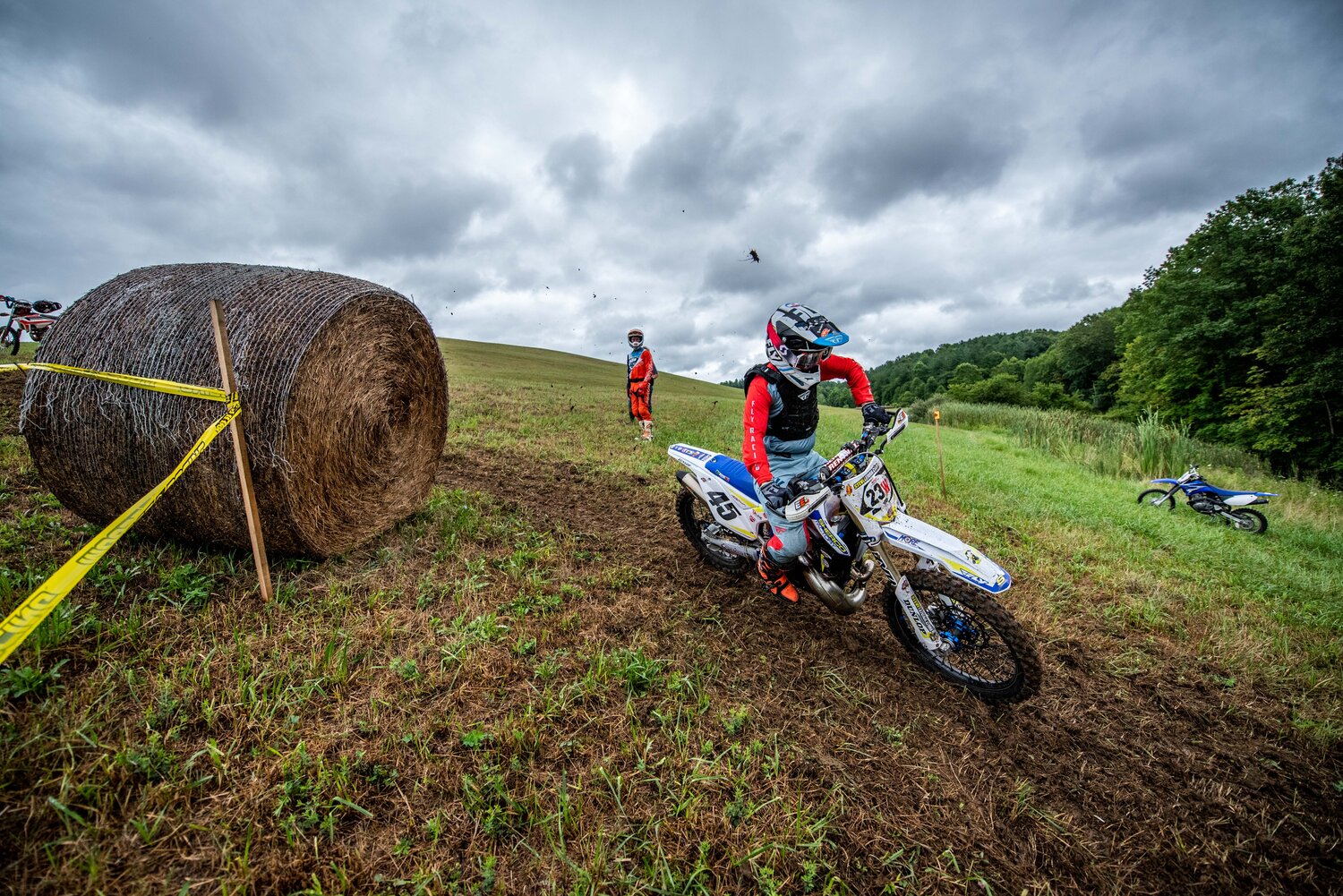 A250 – Huck Jenkins 4th (BETA)
A+40 – Steve Leivan 1st (SHERCO)
C+40 – Jeremy Harris 4th (BETA)
65+ - Rick Whelove 3rd (BETA)
Womens Elite – Tayler Bonecutter 5th (BETA)
Womens Amateur – Megan Kennon 4th (BETA)
Womens Amateur – Kylie Harris 8th (BETA)

Kylie holds onto her lead in the Beta cup. Rick Whelove moved up to 3rd and Broc French currently sits in 5th!
Action Shots: Josh Cairl