I had high hopes of seeing Ohio wet and muddy, simply because I am super bummed about not getting to race it! Injuries are fun, right? From what I have seen on social media, the views were excellent and the conditions were great!
Business has been good, so my dad chose to stay home and work. We missed our usual crew at the nationals but it appears The Beta Cup boys had a good time!
Huck usually tags along with us on the National Enduro adventures. It sounds like he had an absolute blast! His race report follows:
"Well Ohio was definitely one to remember! Seeing as Tayler wasn't up to riding and Steve had work, I got to find a ride with the Frankford family. What a group! We left early Friday morning for an 8hr drive. Arrived about 2 in the afternoon. I got a lot of Netflix shows out of the way! We had some fun hanging out at the track and then headed back to town for a hotel. When we showed up on Sunday morning it was a sight to see. The parking area was on top of a beautiful hill around an old quarry. I was on row 20 so the trail was prime! Got to try and follow Tayla Jones all day. Didn't really work, she is fassst. The trails there were amazing, super flowy and real hilly. The hills were super steep and all you had to do is pin it and hold on!!! The last two tests were for sure the best. Super open and flowy. Couldn't have asked for a better ride on my Bonecutter Off Road 125! Finished 7th in A 200 top 70 overall. Couldn't do it without all the help from Bonecutter Off Road, Shock Zone Suspension, Bullet Proof Designs, and Perfect Pitch Guttering Systems! Also, thank you Frankfords for the ride!!"
Rylan Frankford raced his 2019 Beta 125 Race Edition. His race report follows: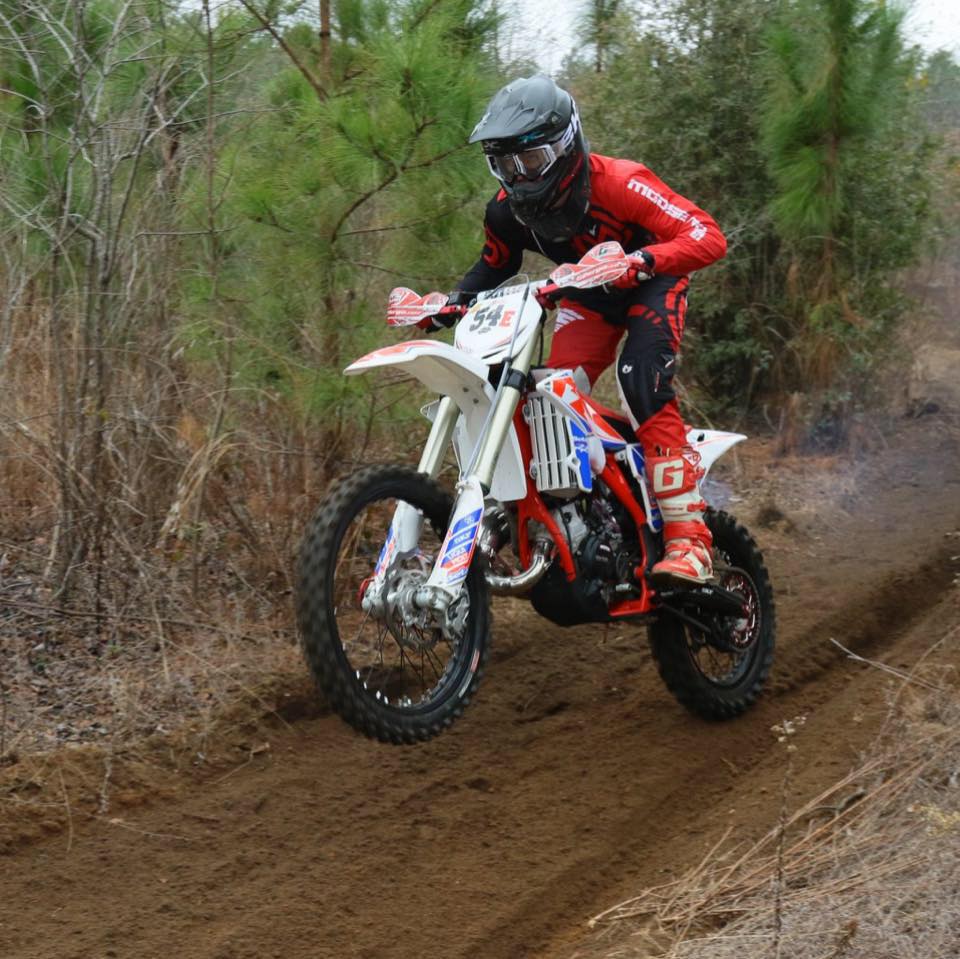 "We travelled to Wellston, Ohio for round 7 of the 2019 NEPG series. This week we had the pleasure of taking Huck Jenkins along with us. This worked out perfect because we had one more spot left in the van. Huck and I both race 200A, and are both competing in the Beta Cup! Huck came down Friday night, and we got everything loaded in the van so that we would be ready to go first thing in the morning. We left my house at 5am, and arrived at our hotel around 2pm Saturday. The hotel was only about 10 minutes from the track so we quickly unloaded our bags, and headed to the track. We went through sign up, and got everything that we needed taken care of so that we would be ready to go Sunday Morning. We left the track to go find some dinner and head back to the hotel. Sunday was race day so we got to the track super early. I was on row 12, and the conditions were perfect! Tests 1-4 were all really good. They flowed well switching between fast pace track and tight single trails. Test 5 was my personal favorite it was only around 4 miles and really fast pace which suits me best. Test 6 was tighter and more technical. My parents did an awesome job chasing us around all day and pitting us. Unfortunately, I struggled all day to ride good resulting in a 9th place in 200a. We got all packed up and headed back home. Although my results weren't what I wanted them to be, any weekend spent racing is a better than a weekend spent sitting at home. Also, Round 7 is coming up on September 8 in Park Hills, Mo in the past this has been an awesome enduro to go to! My Beta 125 was awesome as always. Also, I want to thank everyone who supports me and helps me work towards my goals Bonecutter Offroad, Mika Metals, Fasst Company, EKS Brand, DT-1 Filters, Kenda Tires USA, G2 Ergonomics, Moose Racing, Alpinestars, and Terry Rogue at RIDE Organic."
Broc French formally on a Beta 390, got on a 125 this year and truly digs the small-bore bikes! His race report follows: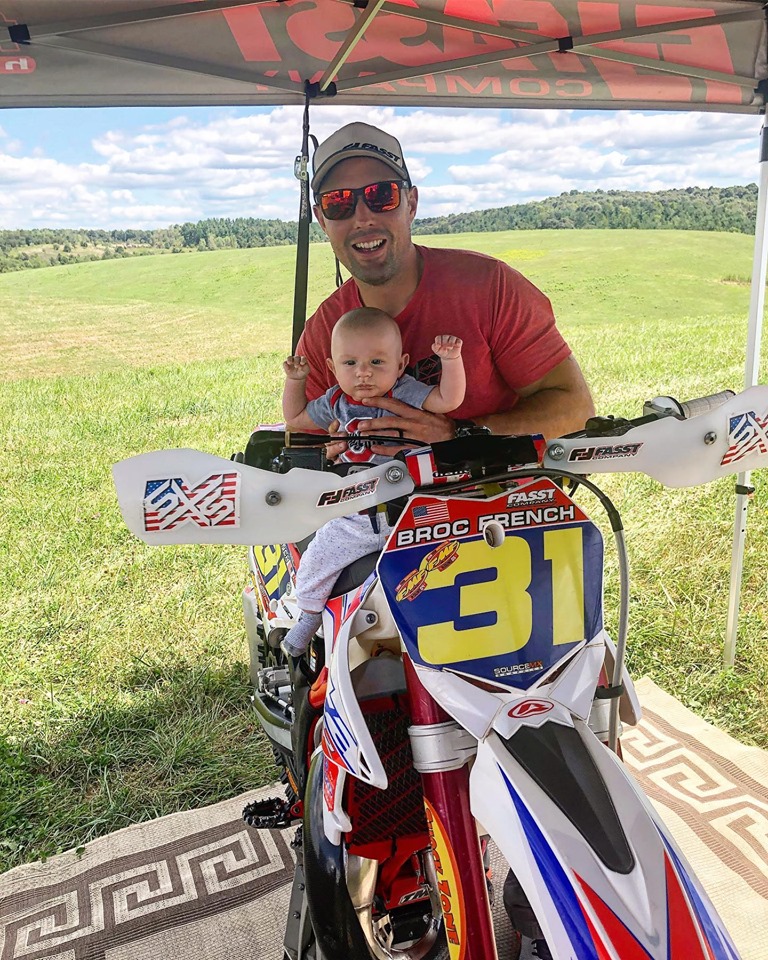 "Round 6 in Ohio was OUTSTANDING. My family and I got to the race site mid-day Saturday. You could not ask for better weather or views, it was perfect for relaxing and getting prepped for Sunday's race! I was told that the area received rain Thursday before and the conditions would be great. They were not lying!! What a killer course and epic conditions! The Appalachian Dirt Riders Club did a fantastic job of making very flowy and fun track. Some Pre-Madonna's might say there was some slick spots but I would have to disagree, it was perfect. The Little Raccoon Enduro has been my favorite race all year. It was a great mix of rolling hills, big hill climbs, fast, tight, and a grass track; it had it all. What it did not have was ROCKS!! I was on row 18, the same row I always try to get and this round Mackenzie Tricker was on it. WOW, that gal can roll!! I was only able to keep up with her for a mile or so each test. I was having a great day on my Bonecutter Off Road Beta 125 and was able to bring home a 3rd in A 200, still keeping the class points lead and a solid 59th OA. I am looking forward to the MO round next week but bummed that will be my last round before deploying. I have had an amazing time this year traveling to six different states to race with some of the best on all varieties of terrain. No better feeling than letting that Beta 125 eat!!"
Well, I don't know about y'all but it sounds like Ohio was primo!! Great job to Broc, Rylan, and Huck along with the other Bonecutter Off Road rider's there.
Currently, in the Beta Cup Challenge, Broc French sits 2nd, Rylan Frankford sits 4th, and Huck Jenkins sits 5th. For those of you who do not know, NEPG and Beta USA teamed up to create the Beta Cup. A racer can compete in any class but must ride a Beta 125. Whoever has the most points wins a brand new Beta 250!!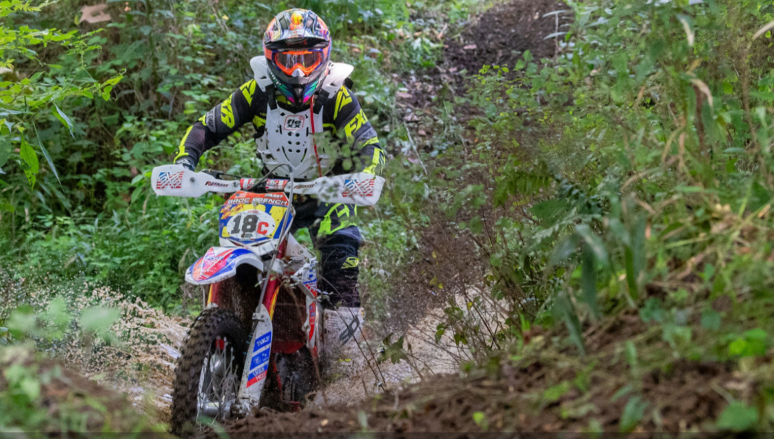 Cover Photo & Last Photo Credit: Shan Moore