One of our local riders has had a ton of success this year on his Beta! Below, Jared Cheatham talks about his stellar year.
"Hello, I'm Jared Cheatham, I'm 25 years old and been riding dirt bikes since I was 7, but just started racing in 2016. I generally rode Yamaha's all my life. I started from the little ole PW80 to a trusty little (Honda) XR80, to a mean zippy little yz 85. That thing was a rocket, kudos to all you little kids that race them bad boys! I then made a huge step to a yz250 that was handed down from my dad. I rode that bike most my life. But when it came to racing Hare scrambles it just wasn't my ticket. I tried a newer yz250f four stroke for racing. It was an amazing bike to learn all the finer details I needed for the hare scrambles. It helped me learn better clutch control for traction and a bit of cornering and just fitting in between the trees. Anyone that knows me and knows how I ride can probably say I still haven't figured that out. But that still wasn't my ticket. I didn't know how to break and it just fell short of pace.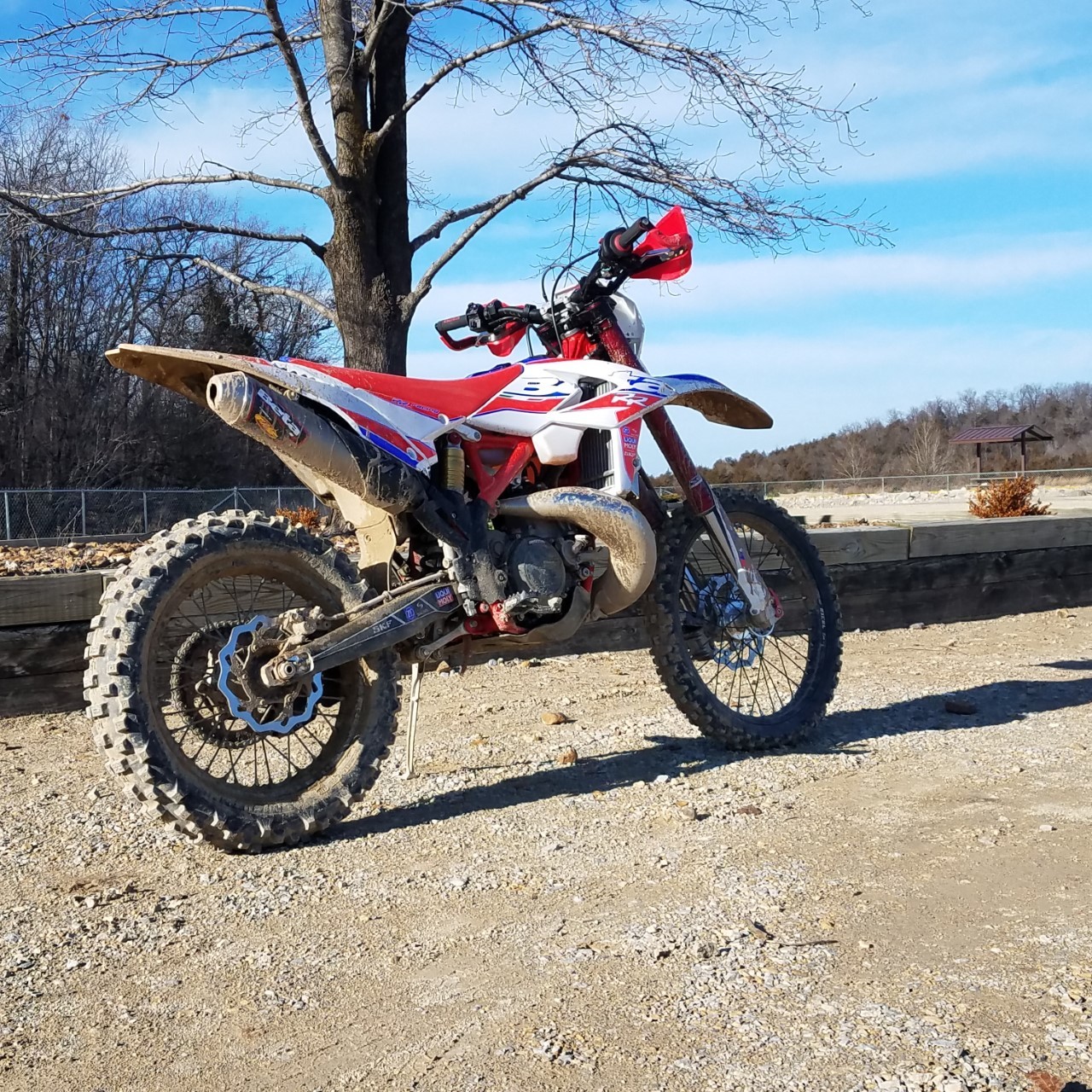 One January 5th, 2018 I bought myself a very nice little B.E.A.U.T.Y. I purchased a brand new 2018 Beta 250rr Race edition! The day before was the 2017 MHSC award banquet, and guess what. The Bonecutter's being the nice people they are brought my exact bike to show-off the 2018 bike models. I was more than stoked to see it there. Just the looks of this bike is out-standing! Sleek, sharp white fenders with the red white and blue graphics, matched with a nice, firm red and blue seat; begging for the woods!
Finally, I ended up getting some good quality seat time in and started racing this beast almost immediately. This bike is honestly just an engineering masterpiece. I felt comfortable with this bike very quick. I was a mid to lower pack "B" class rider in the MHSC series coming into the 2018 season. With this bike I jumped straight to middle-upper "B" class, battling with others and really gaining motivation to push. And this bike was ready for it! I ended up pushing and battling my way up to the top. This was a rollercoaster but staying focused on 1 goal I accomplished it. I ended up placing 1st in "B" class championship. Words can't describe how happy I am to pull this off. I never won at anything growing up and to accomplish this was HUGE. This will forever be a huge chapter in my life and I'm glad I can say I did this on my Beta!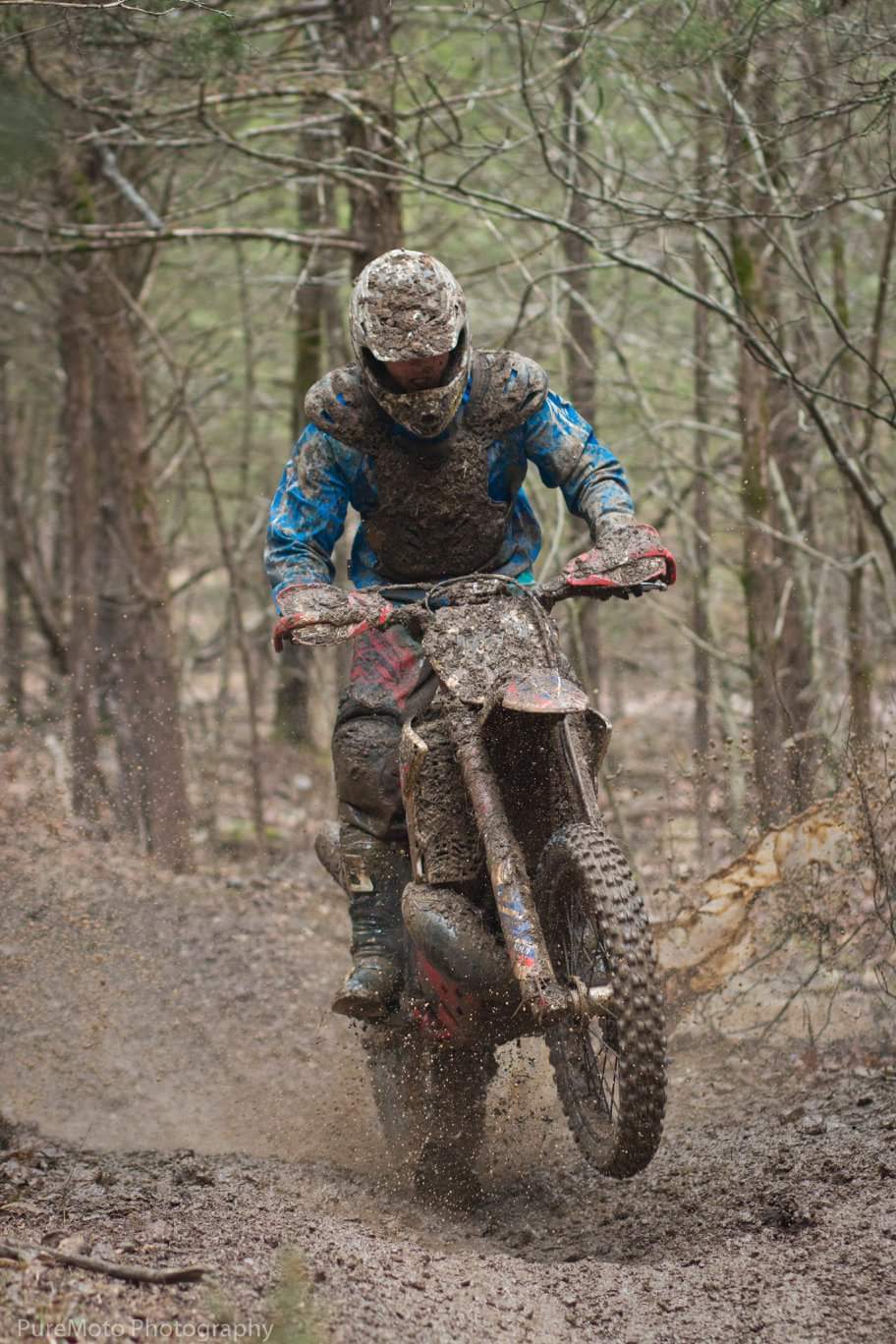 Let's just say this race season was everything but dull! I worked my way up from 6th to the top three with a couple 1st places on top of it. The first couple races were wet, and with a new bike I was nervous. I knew this would be the time where I could get hurt the easiest. I ended up purchasing some better protective gear and my confidence sky rocketed. The second race was wet and slick, the year previous I hated it. I couldn't get into the flow and it was just ruff. But this new Beta just sucked it up! Taking these huge hits with how slick and muddy it was soaked up just like riding on a couch. I ended placing second this race and I wanted more! Every race ended up being this way, even reaching the classes ahead. I passed, got passed, and battled my way to the top. I didn't give up! Towards the end of the season the courses got rougher and faster, which I was ready for with my 250rr.

My most fun experience this year was probably traveling out to Tennessee to race in the Tennessee Knock Out(T.K.O). This race was ridiculous, located in the Smokey mountains so of course the hills were massive. The day before it rained all day and night. It made this already stupid hard course an easily 207 times harder. I was determined to finish. The lap was only 16 miles. Nothing too crazy right? Wrong… Rock gardens everywhere along with hills and mud, more rock gardens and hills and people down in the easy lines. I was gassed like no other but somehow still managed to have fun, challenging myself learning along the way. Unfortunately I was not able to finish. I timed out on my first lap disappointingly just a mile from the end on this damn near impossible hill that was just snotty mud. The atmosphere of just nothing but what I love and love doing made this trip what it was.
The courses were all a blast with this Beta! It handles like a dream and engine is just so smooth on power delivery. A smooth engagement and great feel. No matter if it was tight and technical or fast and flowy it ate it. I love the faster courses just flowing brushing trees. The feeling of just flying and dodging anything in your path, but the tight technical is where this thing shines. Stop on a dime brakes with very good bar feedback. I can't wait to hit "A" class in 2019 looking forward to growing and pushing harder. So, get ready "A" class I'm coming to bang some bars!!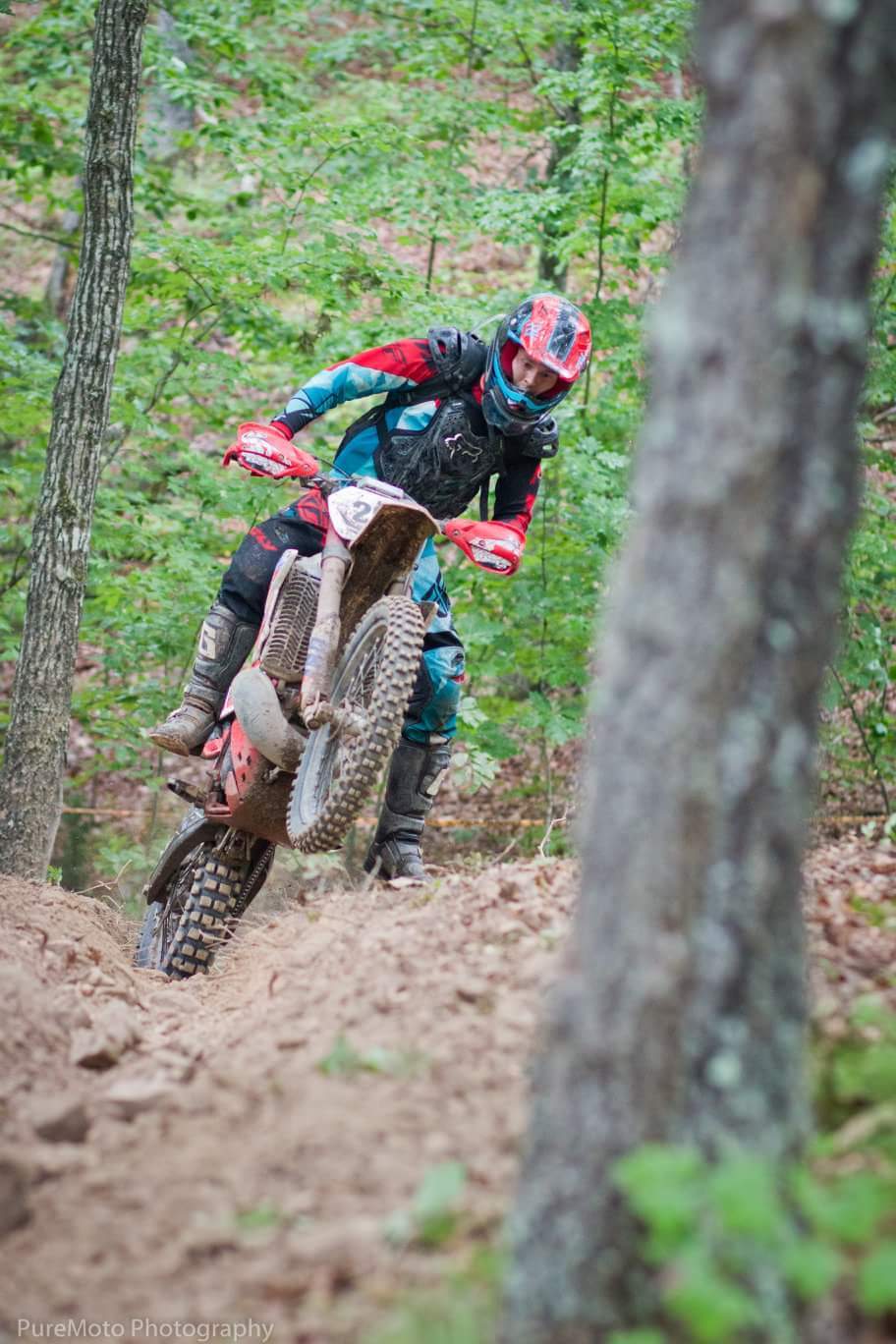 Through this whole race season, the people and friends along the way were incredible. I honestly couldn't have done it without the couple of people that helped me, coached me, and talked me through everything and was just present in my life. They deserve everything that I accomplished and more. Thank you!" - Jared
Congrats Jared on your season, we are looking forward to seeing you in the A class in 2019! Good luck!