I have not done very many Missouri Harescramble State Championship races in the last few years but figured I could use the added race time. When I first started doing the series, I was on the 13th row. That means I had to sit in the hot sun for 13 minutes so the more skilled could begin their race. Now, I am row 2. MHSC is a 2 hour race without a split format, AA – Youth riders on one course at the same time.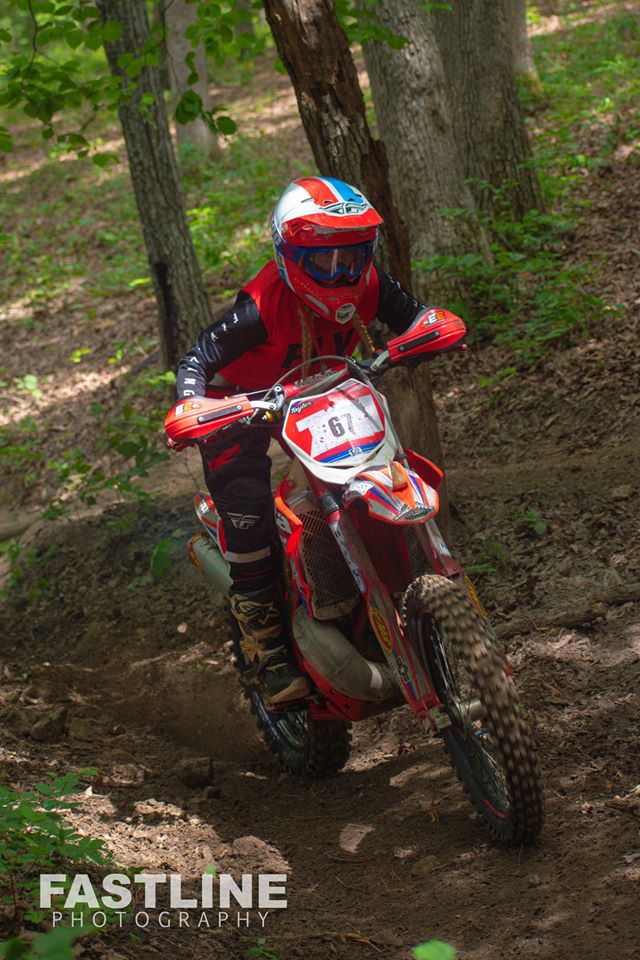 A very small Saturday rain storm made conditions for Sunday EPIC! It has been very dry around here recently and it needed some moisture in the ground. A few spots were even dusty. Temperatures on Sunday were in the 90's with a heat index in the 100's, just a tad bit warm. I have been spending a lot of time outside in the heat, so that did not bother me much.
I have not raced at Eugene in three years. It had a little more rock than I remembered but we are in Missouri. The trail flowed extremely well with a great combination of a little bit of everything, fast and flowly, tight and technical, hills, a long creek section. The creek was a little slick the first couple laps but it started to get really good halfway through the race. Plus, it was an added bonus to get a nice cooldown every lap! Overall, I felt like Spare Parts put on a good race.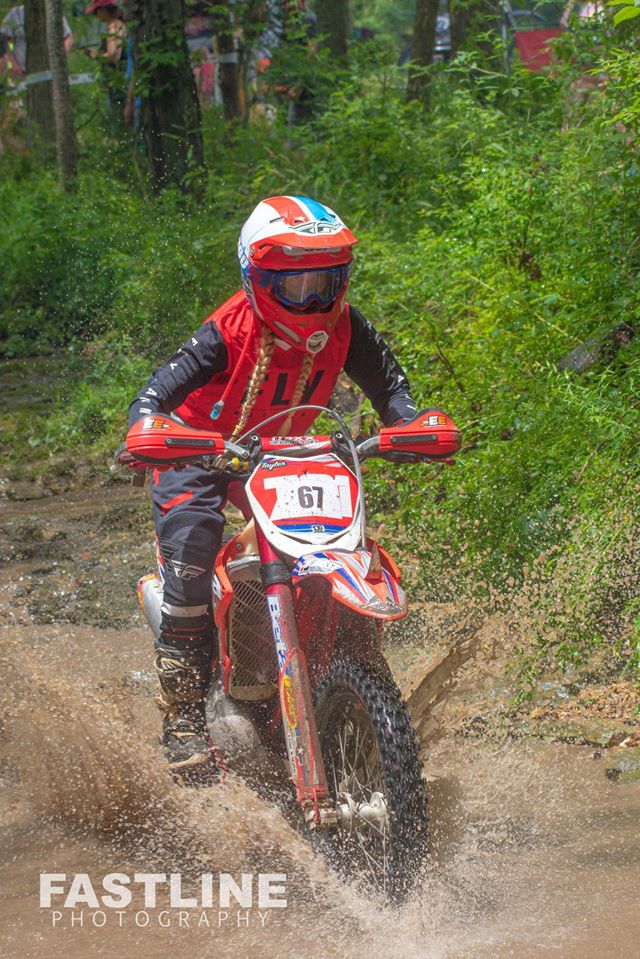 For whatever reason, before taking off, my HR was already up at 143, just sitting there. I was thinking crap! Not a good sign. Took a couple deep breaths and it was go time!
I had an ok start. Not dead last but not aggressive enough. I hung with 4 riders until I missed a corner 5 miles in and went down pretty hard. By the time I got going, A Vet riders caught up. I had another hard wreck on lap 2 and started to go in slow poke mode. The next handful of laps I really struggled to get around lappers clean. Making my own lines did not always work in my favor. It has been a long time since I was on a 7 mile course with 160 riders. Halfway through my second to last lap, I flipped a switch. Started to ride as hard as I could with no cares in the world. My last lap was my fastest of the day! I finished 11 out of 14 in A intermediate.
Great job to all the Bonecutter Off Road Beta and Sherco Racer's!
AA – Huck Jenkins 4th (BETA)
AA – Kaleb Coffman 5th (SHERCO)
A Int – Broc French 2nd (BETA)
A Int – Chris Cassil 3rd (SHERCO)
A Int – Steve Bonecutter 8th (SHERCO)
A Int – Tayler Bonecutter 11th (BETA)
A Vet – Ryan Keune 3rd (SHERCO)
A Vet – Bryan Kaolowi 8th (BETA)
B – Jackson Cassil 2nd (SHERCO)
B – Phoenix Wolfe 5th (SHERCO)
B Vet – Jeremy Harris 8th (BETA)
C Advance – Kylie Harris 7th (BETA)
C Advance – Megan Kennon 8th (BETA)
C Advance – Logan McCurley 11th (BETA)
C Vet – Wyatt West 6th (BETA)
C Vet – Jon Goldsmith 12th (BETA)
Masters +60 – Steve Summers 2nd (BETA)
C – Stephen Wininger 24th (BETA)