Round 3 of the MORE series took place in New Florence, MO this past weekend. Rain earlier in the week set the ground up to be perfect! A lot of work has been done to make this property the ultimate race location, such as, bringing in multiple semi loads of sand!!
Saturday in Sportsman Expert, I got a near the end of the pack start and did not gain much. I finished 13th out of 14 and 20th O/A. I felt like I rode pretty reserved on the more technical areas of the trail. But I made up time in the sand and moto tracks. Even passed my dad in a sand corner! He got back around me later on though. Saturday's trail was stellar! It had the perfect combination of technical, rocks, hill climbs, fast, sand, and moto tracks. Like it was just freakin awesome!
Saturday in the Ladies race I had a really freakin fun battle with Sierra Heightower! We came into the first two corners neck in neck but I ended up out front. We pushed the pace the entire time. It has been awhile since I have rode under pressure like that and I felt like I kept making mistakes. On lap 6, I got a little excited behind a lapper and ping-ponged off of a bunch of trees and eventually hit the ground. Sierra went around me and was now in the lead. Boyd was right there, luckily, and yelled some words of encouragement. So, I got my stuff gathered and got back on the bike, fairly quickly. The next lap would be the last of this race. I rode hard but stayed smart. Quarter of a mile from the end, I took a "Todd line" and got the lead back. It was so much fun to have an all-out EPIC battle! I was toast after that. My HR avg was 180 and max at 196! It was intense! I really enjoyed this trail also. It was a little over a mile long and had a little bit of everything!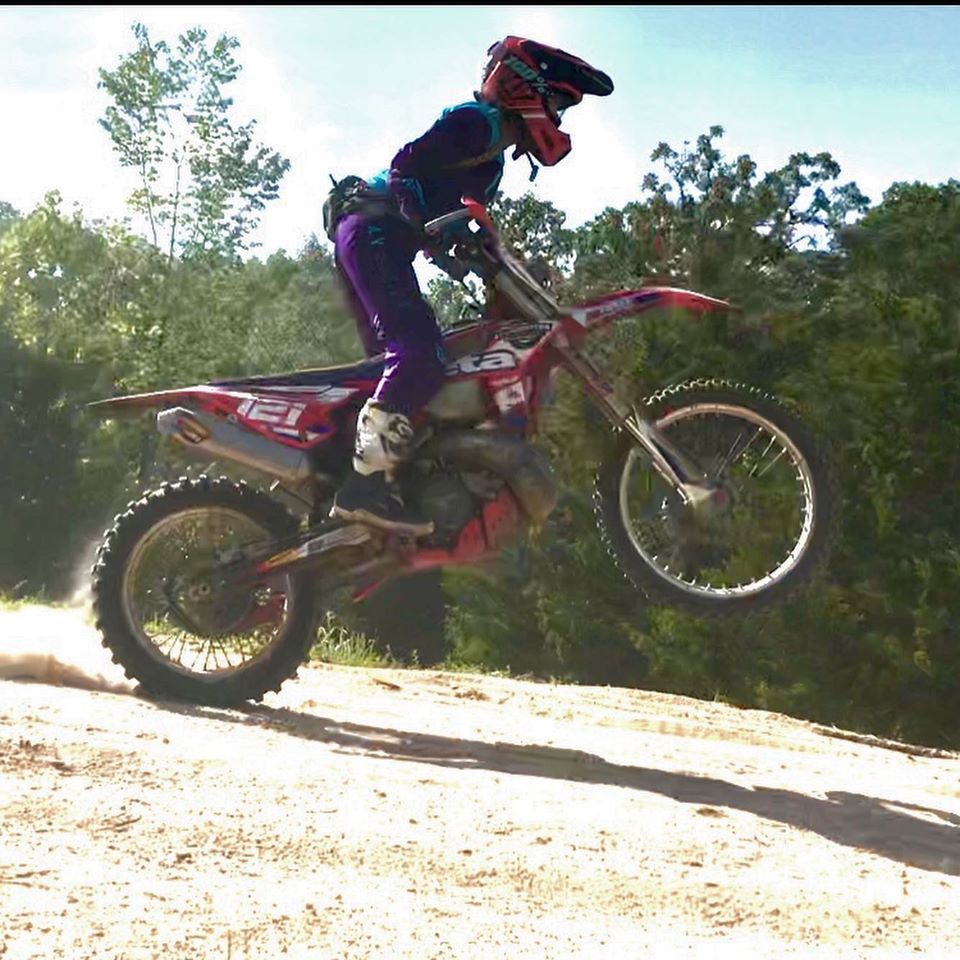 Sunday, I was feeling the soreness from my little mishap in the Ladies race. My hip was swollen and bruised but luckily, I had my new set of Fly Racing Lite Hydrogen gear that is super light weight and did not bother my hip much. From a combination of things, I had a really off day but I ended up finishing 8th out of 12 in A. Sunday's course included a few more technical hills and some grass track but it was still a pretty awesome trail!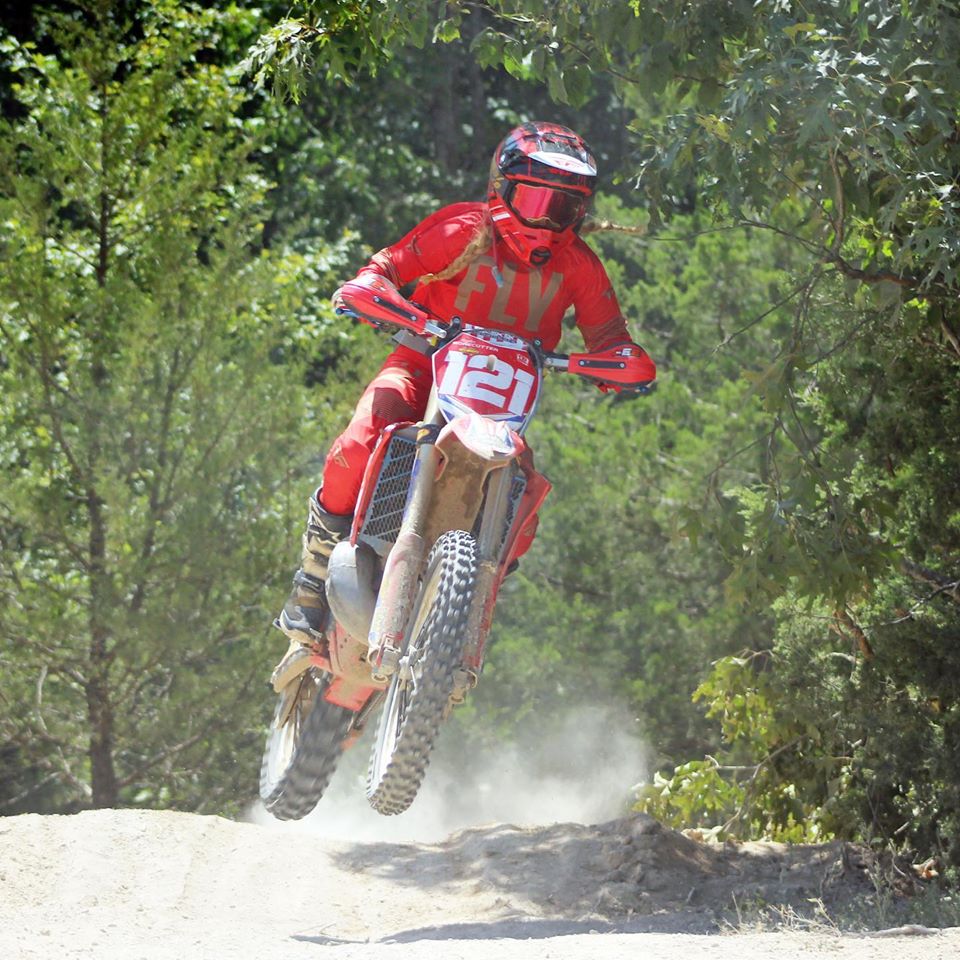 Great job to the Bonecutter Off Road Beta and Sherco racer's!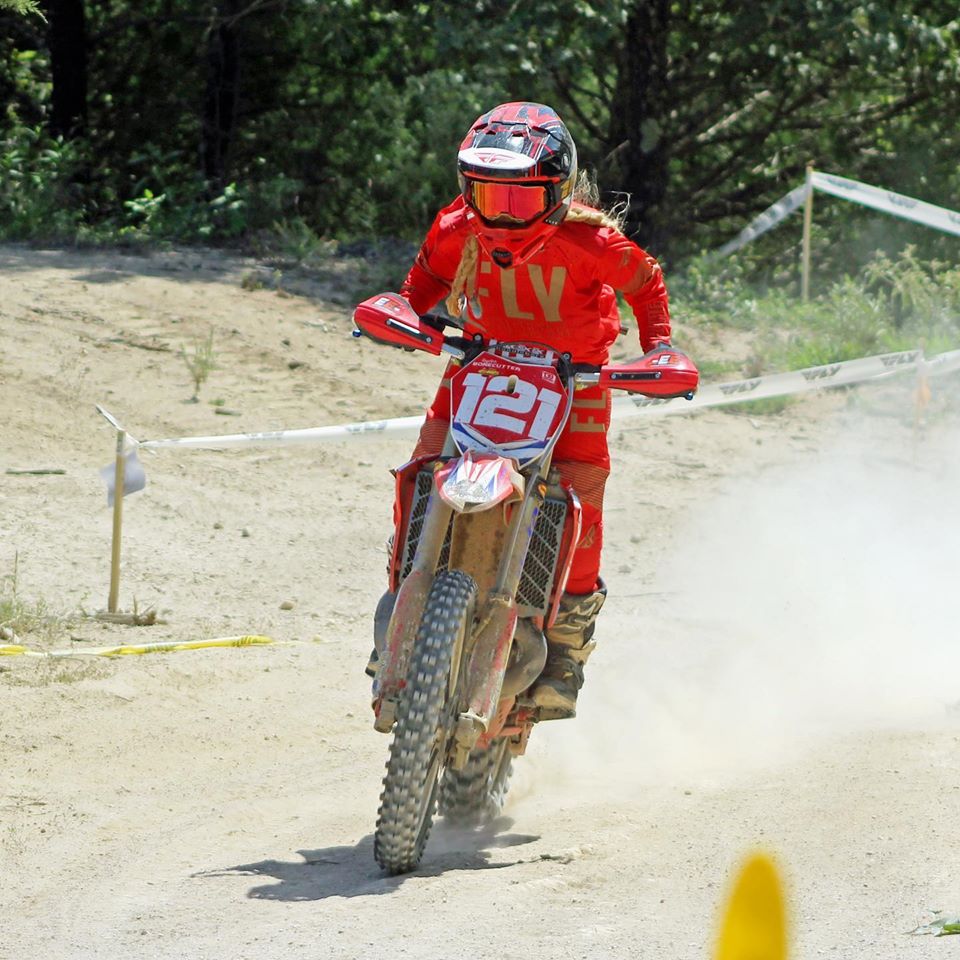 Pro – Steve Leivan 2nd (SHERCO)
Pro – Huck Jenkins 3rd (BETA)
Pro – Kaleb Coffman 4th (BETA)
A – Colton Pratt 2nd (SHERCO)
A – Steve Bonecutter 3rd (SHERCO)
A – Tayler Bonecutter 8th (BETA)
+45 – Gary Wolf 2nd (SHERCO)
B Short – Phonenix Wolfe 1st (SHERCO)
B Short – Chris Scott 15th (SHERCO)
B Short – Wade Mislevich 17th (BETA)
B+50 – Roger Mackay 3rd (BETA)
C – Tate Witzman 13th (SHERCO)
C – Fisher Taylor 14th (BETA)
C – Dawson Sutton 16th (SHERCO)
C+30 – Kevin Taylor 1st (BETA)
C+30 – Jon Goldsmith 6th (BETA)
C+40 – Walker Rutledge 1st (BETA)
C+40 – Travis Opie 5th (SHERCO)
C+40 – Doug Herbert 6th (SHERCO)
C+40 – Mike Rothganger 8th (BETA)
C+50 – Rob Steele 8th (BETA)
Ladies – Tamie Cochrane 1st (BETA)
Ladies – Missy Bonecutter 2nd (SHERCO)
Sportsman Expert – Huck Jenkins 3rd (BETA)
Sportsman Expert – Colton Pratt 4th (SHERCO)
Sportsman Expert – Steve Bonecutter 10th (SHERCO)
Sportsman Expert – Jared Cheatam 13th (BETA)
Sportsman Expert – Tayler Bonecutter 14th (BETA)
Sportsman Intermediate – Phoenix Wolfe 1st (SHERCO)
Sportsman Intermediate – Gary Wolf 14th (SHERCO)
Sportsman Schoolboy – Tate Witzman 5th (SHERCO)
Sportsman Amateur – Kevin Taylor 5th
Sportsman Amateur – Dawson Sutton 10th (SHERCO)
Sportsman Amateur – Jon Goldsmith 18th (BETA)
Sportsman Amateur – Stephen Winninger 23rd (BETA)
Sportsman Amateur +40 – Kerry Youngerman 6th (SHERCO)
Sportsman Amateur +40 – Steve Summers 13th (BETA)
Sportsman Amateur +40 – David Campbell 18th (BETA)
Sportsman Amateur +40 – Rob Steele 19th
Ladies A – Tayler Bonecutter 1st (BETA)
Ladies A – Tamie Cochrane 4th (BETA)
Ladies A – Missy Bonecutter 6th (SHERCO)