Final round of MORE took place at Panther Creek in Tuscumbia, MO. The entire week leading up to the race it rained and rained. Surrounding areas received 8+ inches!! The hot topic at the shop was, is it going to be a mudder or will conditions be perfect?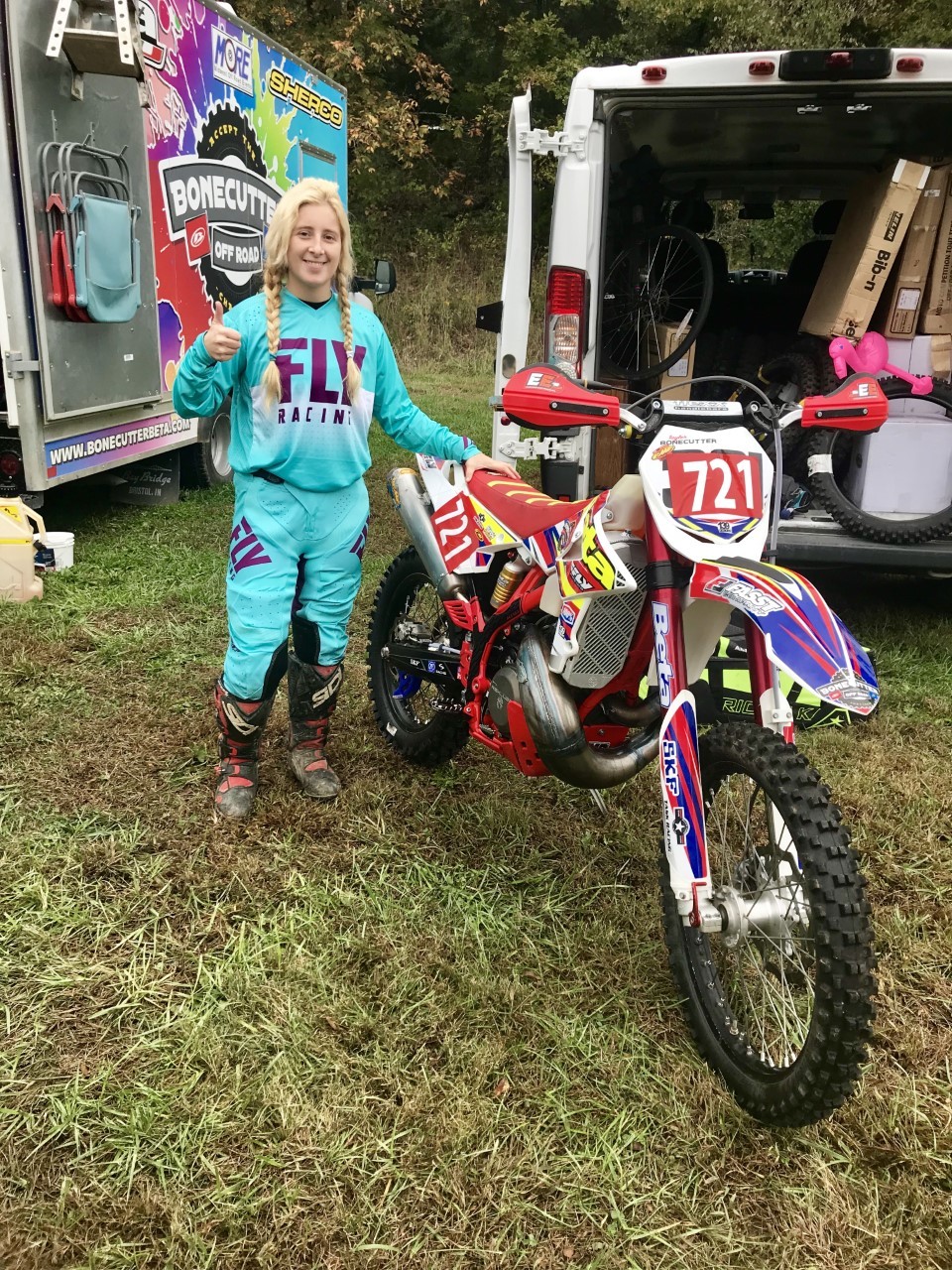 The drive to the race site showed a lot of signs of mud; water flowing over low water bridges and standing water in the parking lot. During the riders meeting, Steve claimed the property only received two inches of rain. My first thought was, is this "promoter talk" or was Leivan being legit. I was only concerned because I really wanted to wear my new RAD Fly Racing Special Edition Seafoam & Port gear. Anyways, I cornered Steve and his response was "unless you plan on riding behind someone and getting roosted like I did by Mackenzie Tricker, you'll be fine".
I go out for my practice lap and conditions were slick but great. Tons of different line choices with a good flow, long uphills that you could let your bike eat. Just a little bit of everything. I was pumped for the race.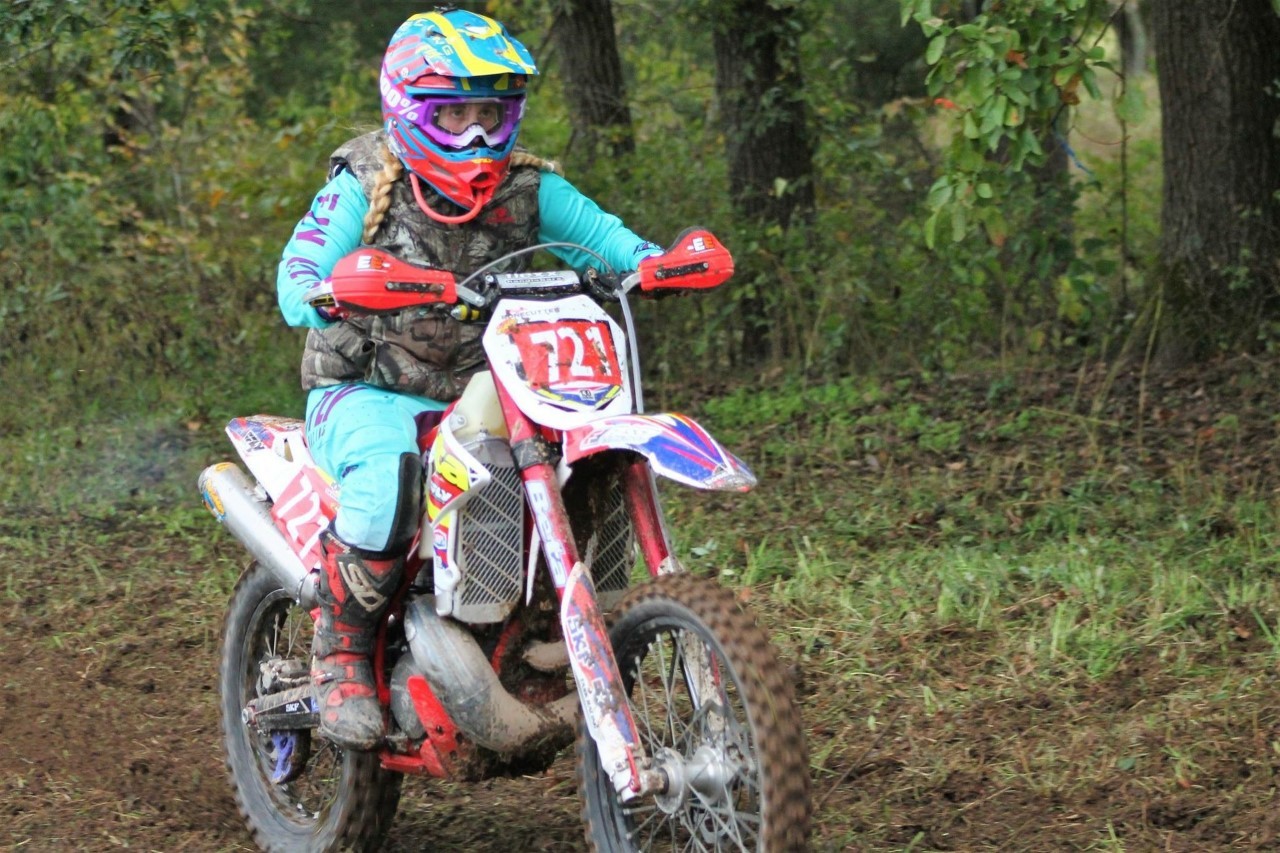 During the Sportsman Intermediate race, I did not have a good start. I'm not really sure why, but I was slow at getting started. I had a few battles but just did not make any ground. A highlight of the race was, this long uphill with two humps in it. I jumped the first one and landed doing a wheelie. I COULD NOT GET MY FRONT END DOWN and it was not intentional. Little sketchy but super fun!!
The Saturday ladies race is split into three classes, Ladies A, Ladies B, and Ladies +30. There was only 6 of us total so everyone wanted to do a one row start. I asked if I could start a minute behind them on my own row. I was told I could only do that if I start with my bike facing the opposite way of the direction to go. Of course, I was game for that! The trail was around 2 miles long and I did not do a practice lap. I was very unsure if I would pass all of the other ladies before the end of the first lap but I got it done. I ended up 1st in my class.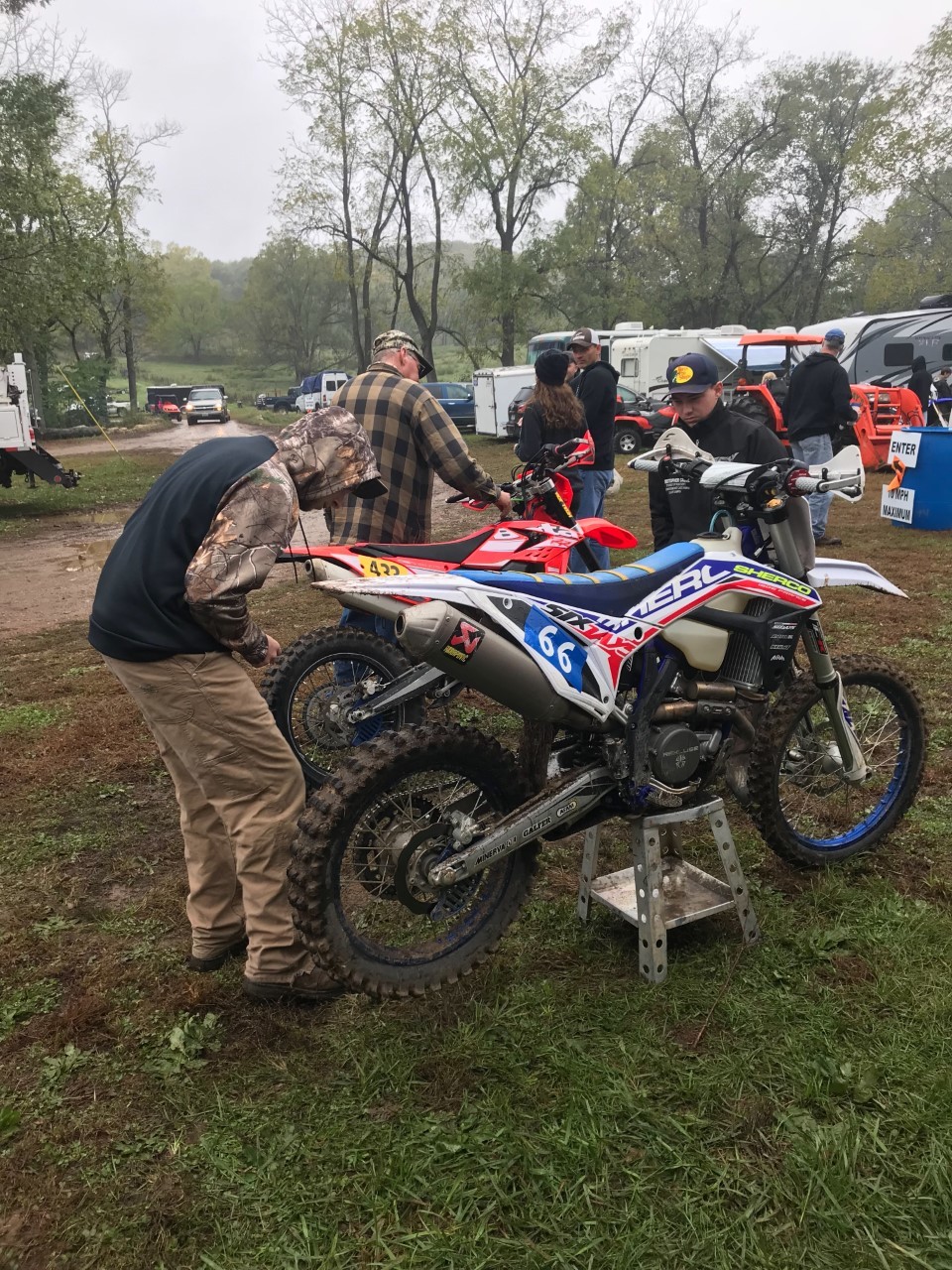 Rain moved in Saturday night and into Sunday morning. Race started at 10:30 with drizzle coming down. The trail was a total of 16 miles long and we had only ridden around 6 miles of it the day before. It for sure had a lot more mud and slickness but was still very AWESOME! My day wasn't the best but as Boyd told me mid-race "champions are built on their bad days". I continued on and finished the day 6th in B.
My dad, Steve, had a really rough race. He was chasing a fella in his class and decided it was time to make a pass. His line choice involved a super slick sideways log, watch out for those things. He ended up going down hard and described it as the fastest but longest wreck ever. It was painful and the bike had some damage. Luckily, there was great sweepers and one of them was able to get the bike fixed so he could finish 3rd in his class.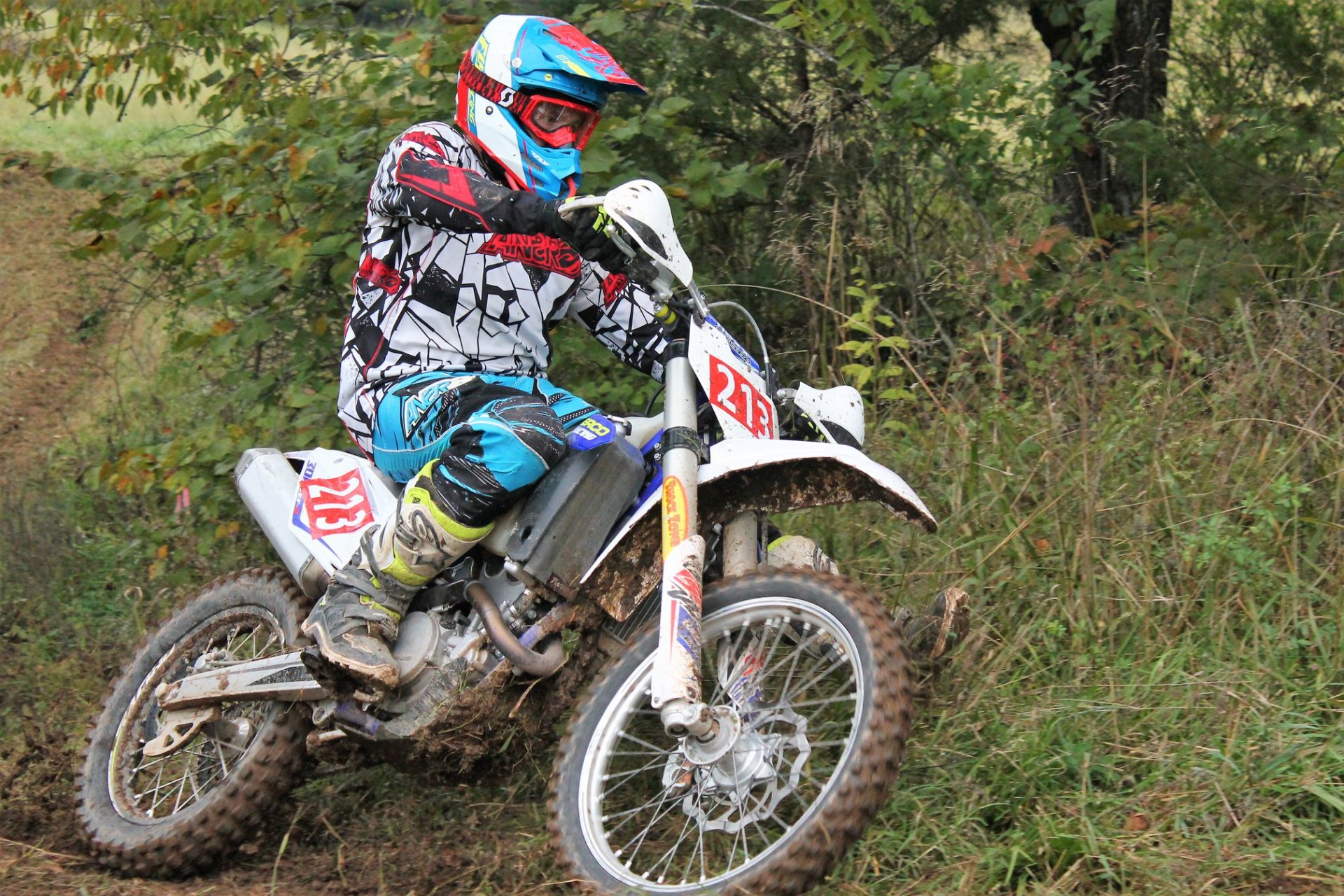 Great job to all of our Beta & Sherco riders!! It has been an excellent season. Big thanks to the MORE crew for an outstanding race season. Action shot P/C : Stephanie Pratt
Bonecutter Off Road Results
Pro - Broc French 4th (Beta)
Pro - Wyatt Bonecutter 5th (Sherco)
A - Chris Cassil 3rd (Sherco)
A - Colton Pratt 6th (Sherco)
A+35 - Steve Bonecutter 3rd (Beta)
B - Tayler Bonecutter 6th (Beta)
+50 - Roger Mackay 4th (Beta)
C+30 - Wade Mislevich 2nd (Beta)
C+30 - Travis Opie 5th (Sherco)
C+40 - Steve Summers 7th (Beta)
C+40 - Mike Rothganger 9th (Beta)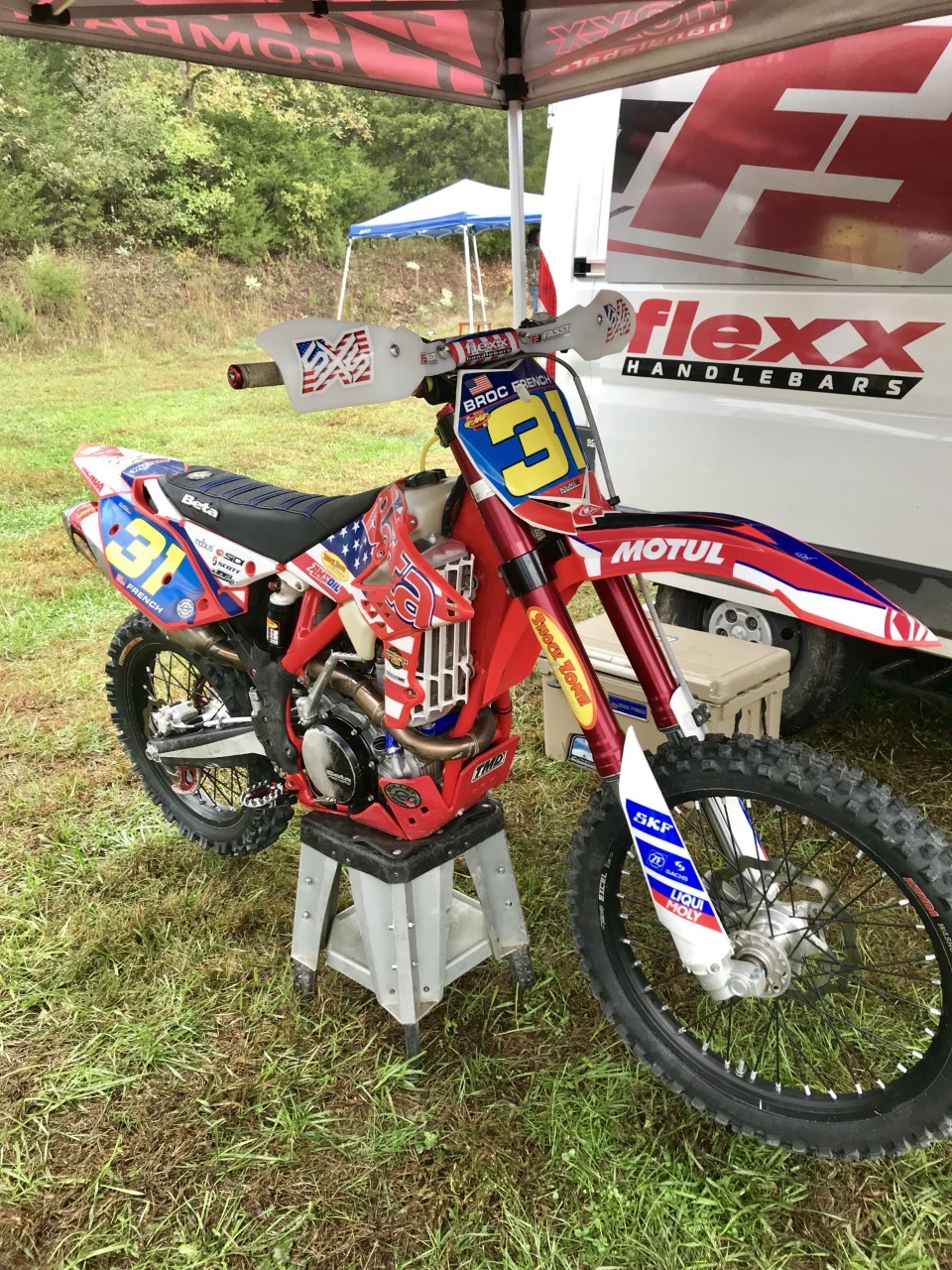 C+40 - Brad Kress 10th (Beta)
Sportsman Expert - Wyatt Bonecutter 2nd (Sherco)
Sportsman Expert - Colton Pratt 3rd (Sherco)
Sportsman Expert - Chris Cassil 4th (Sherco)
Sportsman Expert - Steve Bonecutter 6th (Sherco)
Sportsman Intermediate - Tayler Bonecutter 2nd (Beta)
Sportsman Amateur - Wade Mislevich 4th (Beta)
Sportsman Amateur +40 - Philip Burger 7th (Beta)
Sportsman Amateur +40 - Rob Steele 10th (Beta)
Ladies A - Tayler Bonecutter 1st (Beta)
Ladies +30 - Missy Bonecutter 2nd (Beta)