I have been looking forward to the Thayer round for awhile. This place has awesome trail, lots of field sections, and a mellow moto track. Leading up to the race, temperatures were in the mid 90's. No rain. That combo usually leads to DUST.
I spent a lot of time in the heat prior to the race. I really focused on my water intake and key nutrients all week. I truly believe that helped me be a big ball of energy after my Saturday races.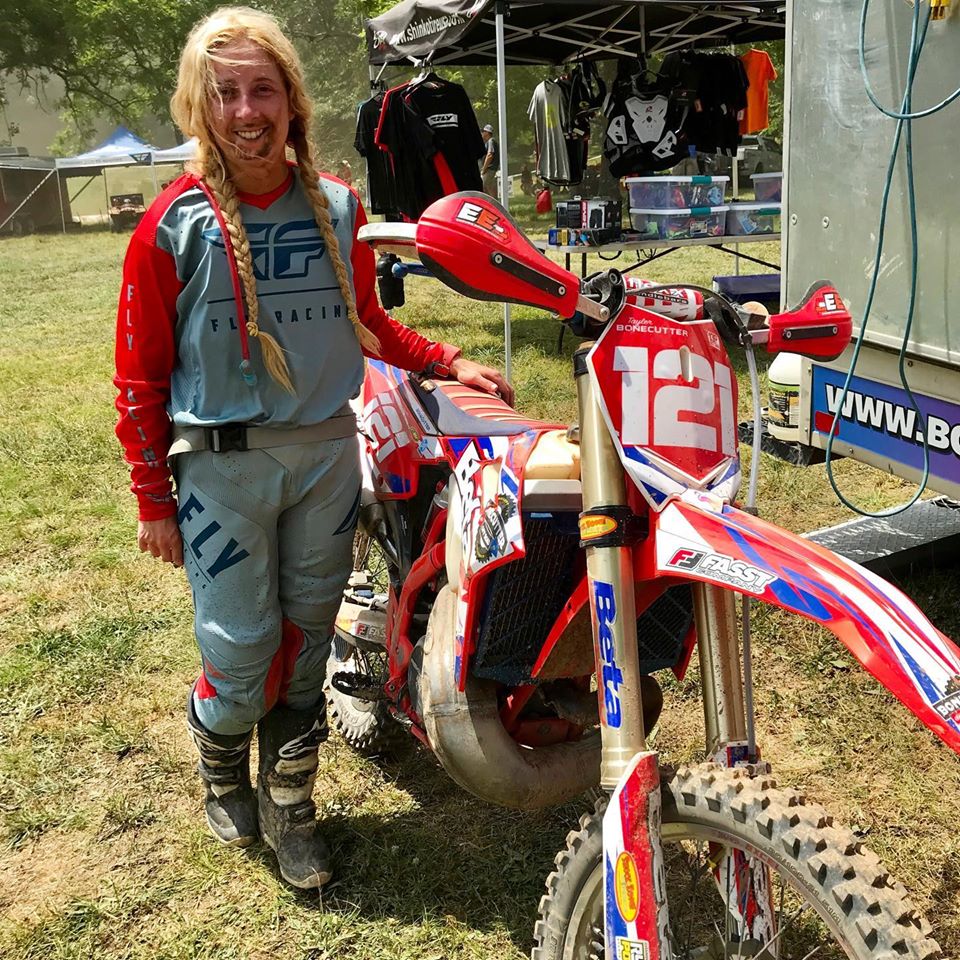 Saturday, I raced Sportsman Expert. I chose to kind of not go for the "holeshot". After the first corner, there was a jump and I did not like it in practice. So, I did not want to be in the mix of 15 other riders. I chose wisely. As I near the jump, I see one guy flipping forward another guy hitting him, another bike down. I am thinking "OH SHI!T!!!" but still no time to process what the heck was happening. I was already on the right but still clipped a wheel and maybe a body. I knew my dad was not in front of me so I turned around and looked. I see him trapped under three bikes. Another guy was also and to me it looked like 4-5 bikes in that mess. I threw my bike on the ground and ran back to make sure my dad was all good. He was. About the time, I got that answer, the MORE crew realized what happened a lot of people started running over to the pile up to get everyone picked up. So, I hopped back on my bike and proceeded to play catch up. I rode really well and felt super comfortable in the flowly trail. Still hesitant with jumps, surprisingly. – I have been practicing some motocross lately. I made a couple passes putting myself in 9th and 14th O/A! I finally felt like I was riding how I should! I was not ready to be done when the checkered flag flew. It's a good thing, I signed up for the Ladies A afternoon race.
In the Ladies A race, I pulled the holeshot out of 8 other women and managed to put 20 seconds on my class by the end of the motocross track. I focused on my form during this race, using my legs and keeping a light grip. I felt so good. By the end of the 35-minute race, I put 4+ minutes on my class. The trail flowed good; my bike handled amazing. The Ladies classes continue to grow and it makes me so happy.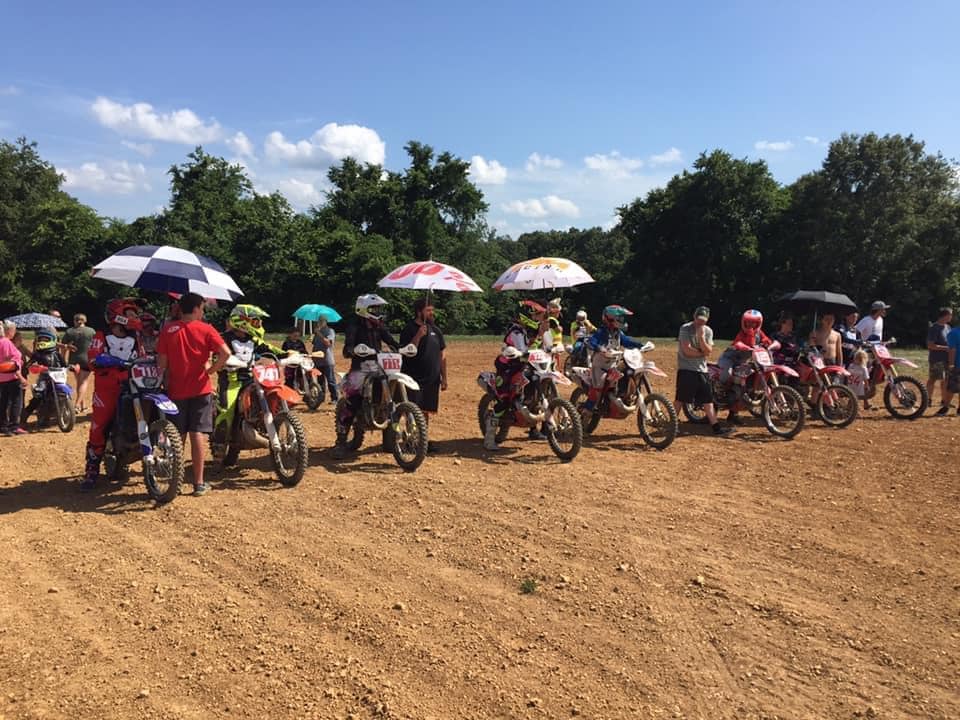 Sunday, the trail got a lot drier, lot sketchier, and gnarly. The trail was longer than Saturday and had some super fun field sections. The only bad part was lack of visibility. SO MUCH DUST! I had a bad start and could not see until my last couple of laps. I was uncomfortable trying to "push" to race other guys so I played it safe. I ride with my mouth open and I can't even begin to explain how much dust I swallowed. I even ran out of water which never happens! Luckily, Leivan and the rest of the MORE crew keeps the best interest of racer's in mind, making the race 1 hour and 30 minutes. I enjoyed it as much as I could but was happy to see the checkered flag. I finished 11th in A.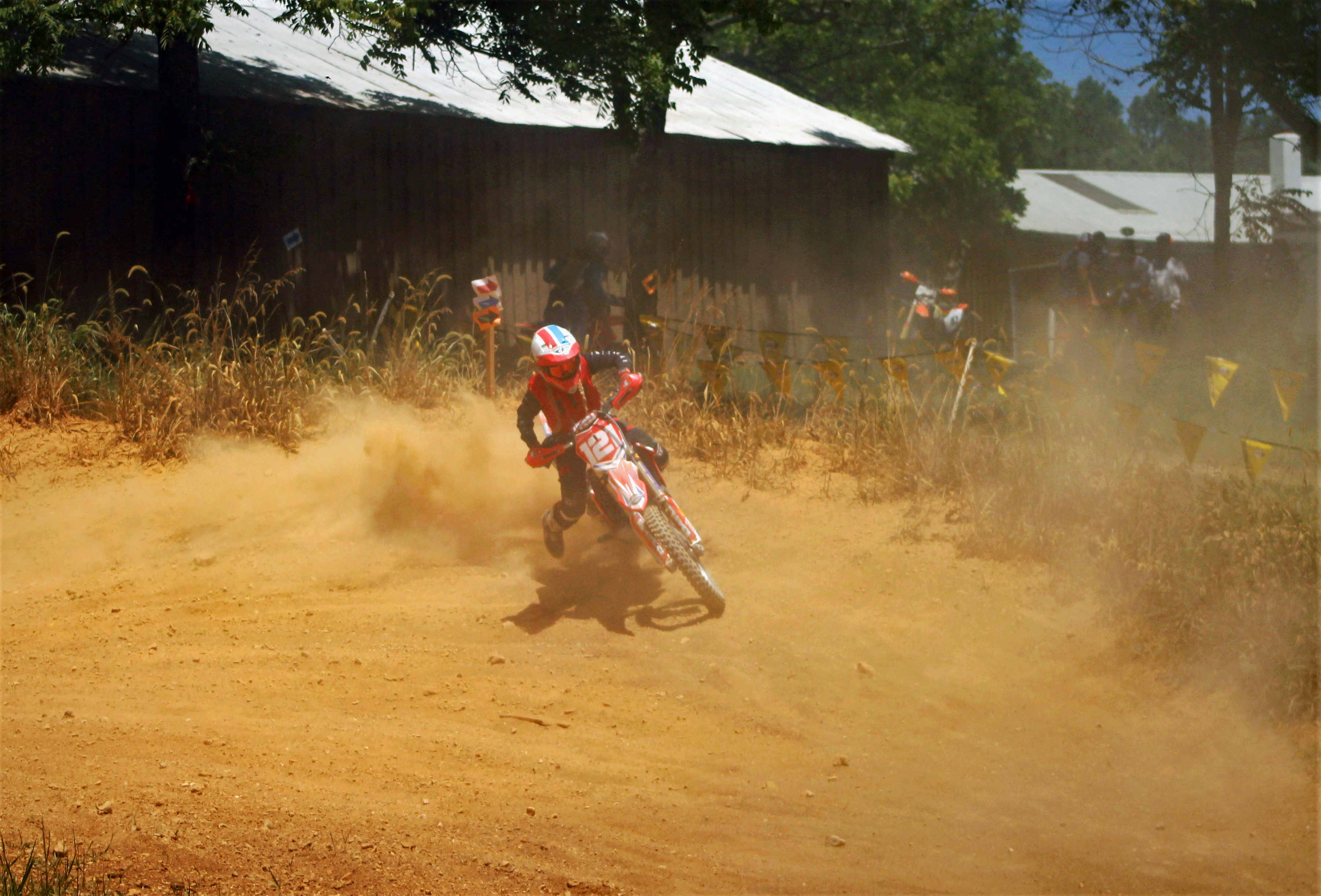 I am really happy with how I rode on Saturday. I have been taking the time to examine what my weaknesses are on and off the bike and I truly think that is helping me. REMEMBER – You must be able to adapt to the situation. Be stubborn about your goals but FLEXIABLE in the approach.
Thanks to MORE crew for all that they do!
Great job to the Bonecutter Off Road Beta and Sherco Racer's!

Results: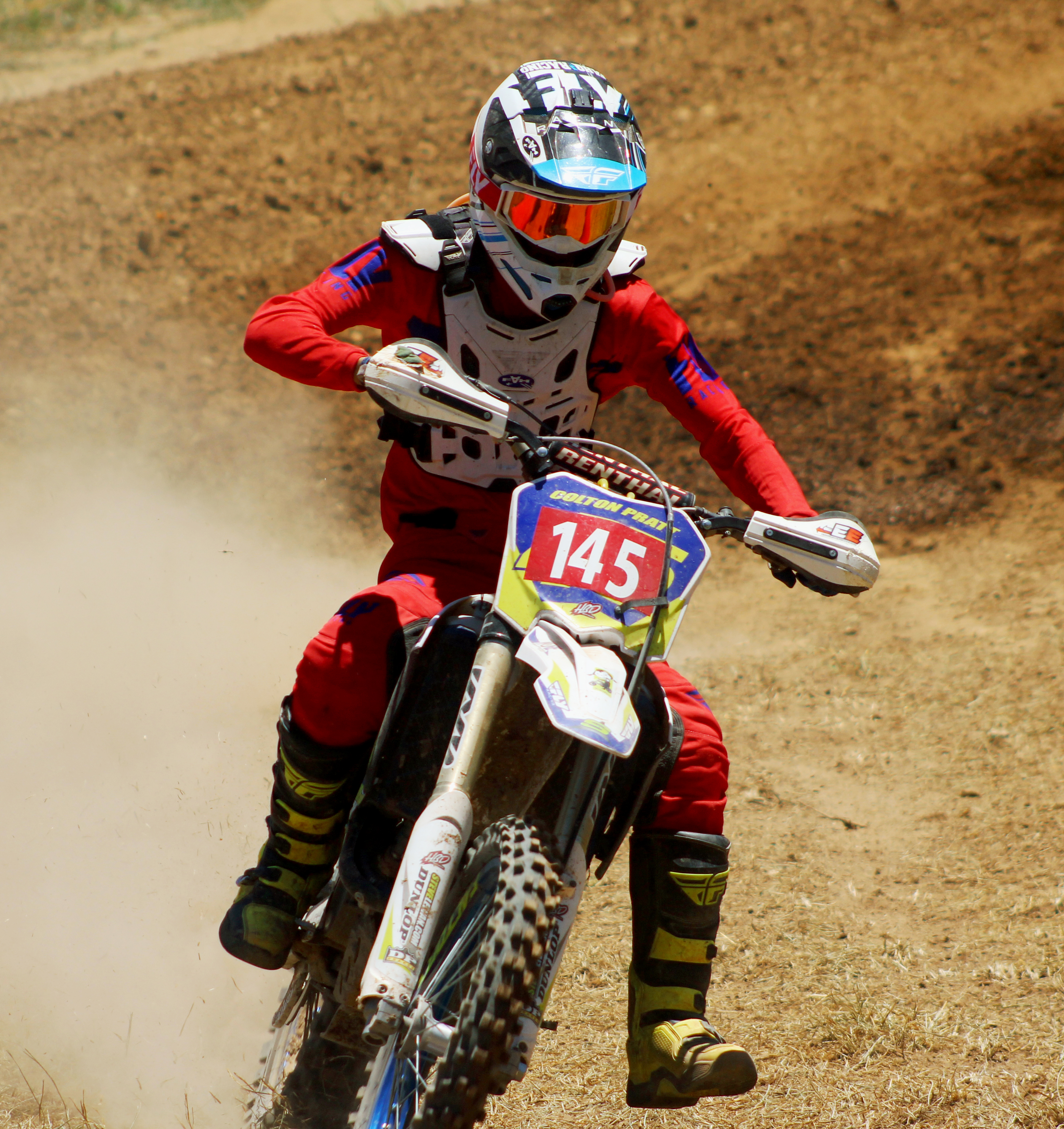 Pro – Huck Jenkins 4th (BETA)
A – Chris Cassil 2nd (SHERCO)
A – Colton Pratt 4th (SHERCO)
A – Steve Bonecutter 7th (SHERCO)
A – Tayler Bonecutter 11th (BETA)
B – Jackson Cassil 1st (SHERCO)
B+50 – Roger Mackay 6th (BETA)
C – Fisher Taylor 9th (BETA)
C+30 – Kevin Taylor 1st (BETA)
C+40 – Walker Rutledge 1st (BETA)
C+40 – Travis Opie 4th (SHERCO)
C+40 – Mike Rothganger 5th (BETA)
C+40 – Doug Herbert 6th (SHERCO)
C+50 – Philip Burger 5th (BETA)
C+50 – Steve Summers 10th (BETA)
C+50 – Rob Steele 14th (BETA)
Ladies – Meg Kennon 2nd (BETA)
Ladies – Tamie Cochrane 3rd (BETA)
Ladies – Missy Bonecutter 7th (SHERCO)
Sportsman Expert – Chris Cassil 2nd (SHERCO)
Sportsman Expert – Huck Jenkins 4th (BETA)
Sportsman Expert – Steve Bonecutter 7th (SHERCO)
Sportsman Expert – Tayler Bonecutter 9th (BETA)
Sportsman Expert – Colton Pratt 14th (SHERCO)
Sportsman Intermediate – Jackson Cassil 4th (SHERCO)
Sportsman Schoolboy – Tate Whitzman 8th (SHERCO)
Sportsman Amateur – Kevin Taylor 8th (BETA)
Sportsman Amateur – Fisher Taylor 14th (BETA)
Sportsman Amateur – Meg Kennon 16th (BETA)
Sportsman Amateur +40 – Steve Summers 8th (BETA)
Sportsman Amateur +40 – Kerry Youngerman 11th (SHERCO)
Sportsman Amateur +40 – Rob Steele 12th (BETA)
Sportsman Amateur +40 – Randy Mittman 13th (BETA)
Ladies A – Tayler Bonecutter 1st (BETA)
Ladies A – Meg Kennon 2nd (BETA)
Ladies A – Tamie Cochrane 3rd (BETA)
Ladies A – Missy Bonecutter 9th (SHERCO)