This was our second time to the famous Cumberland Covered Bridge in Matthews, IN. Last year this place was one of my top favorites. There is nothing like riding through corn fields holding it wide open. Fast is thrilling! I was certainly bummed to sit it out this year but gave me "motivation" to continue to push through this injury.
Saturday, Beta USA hosted a Demo for their new 2020 bike's. The lines were LONG and the bike's did not sit empty!
Huck Jenkins had an eventful day. His race report follows:
"Well the NEPG in Indiana was one for the books. We left Saturday morning seeing as it was close and arrived about 1 or 2pm. Set up camp and enjoyed watching some of the Beta Demo riders. Good night's rest and it was on to Sunday race day! This time I was on row 18 with Scott Boyer and I had a blast battling him all day. Test one, my tire decided to come off the rim so I had to limp it to the end of the test. Nobody I knew had a tire or rim that would work. So, I'd like to thank the Beta USA crew who saved the day by loaning me a wheel!! I showed up late to test 2 and lost a minute or so. Test 3, I got lost with a group of other guys which put me late to test 4 as well. Although, they did scratch test 3, it was frustrating to be late to 4. On the upside, I got to battle with AM Pro Yamaha's Rachel Archer the whole test which was super fun!! Test 5 and 6 were a good time, lots of sweet trail and passing between Scott and me. The trails there were so awesome I wish I could go back and ride them more. Again I can't thank Steve and Tayler enough for putting up with me all the way there and back. Looking forward to the last 2 rounds. Oklahoma here we come! I really appreciate all the amazing help I'm getting!!! @bonecutteroffroad @betausa @bulletproofdesigns @shockzonesuspension @perfectpitchguttersystems"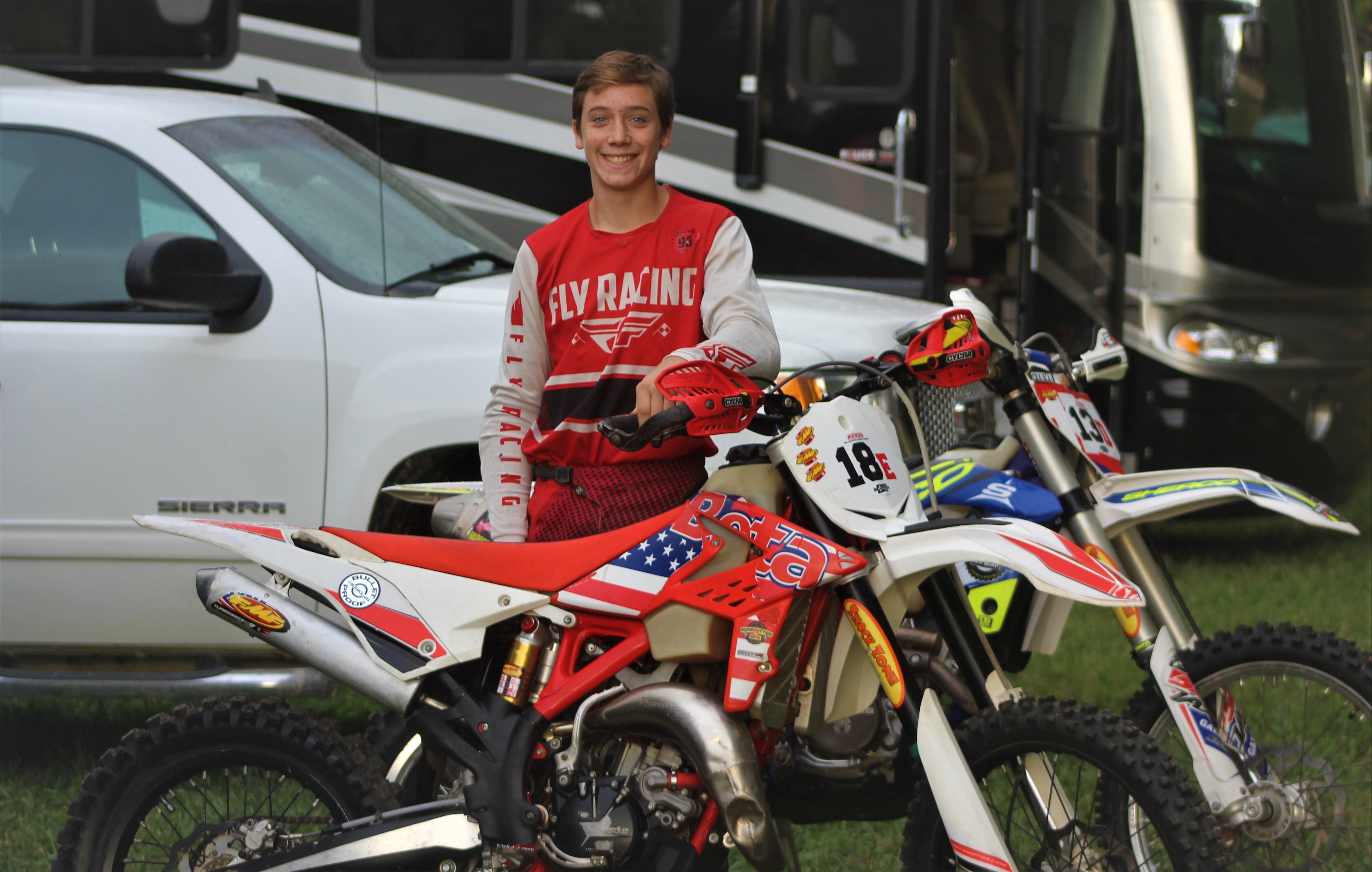 Huck finished 9th in A 200 on his Beta 125 right behind Rylan Frankford, who is also on a Beta 125. In the Beta Cup class, Rylan sits 4th and Huck sits 5th.
Steve Bonecutter had a so, so day. Loads of mistakes and the bike spent a lot of time on the ground. He seemed to struggle navigating the tight, turny trail. He was on row 13 with Ron Ribolzi, the Eline guy, and they had a fun time battling each other! He finished the day 7th in A +50.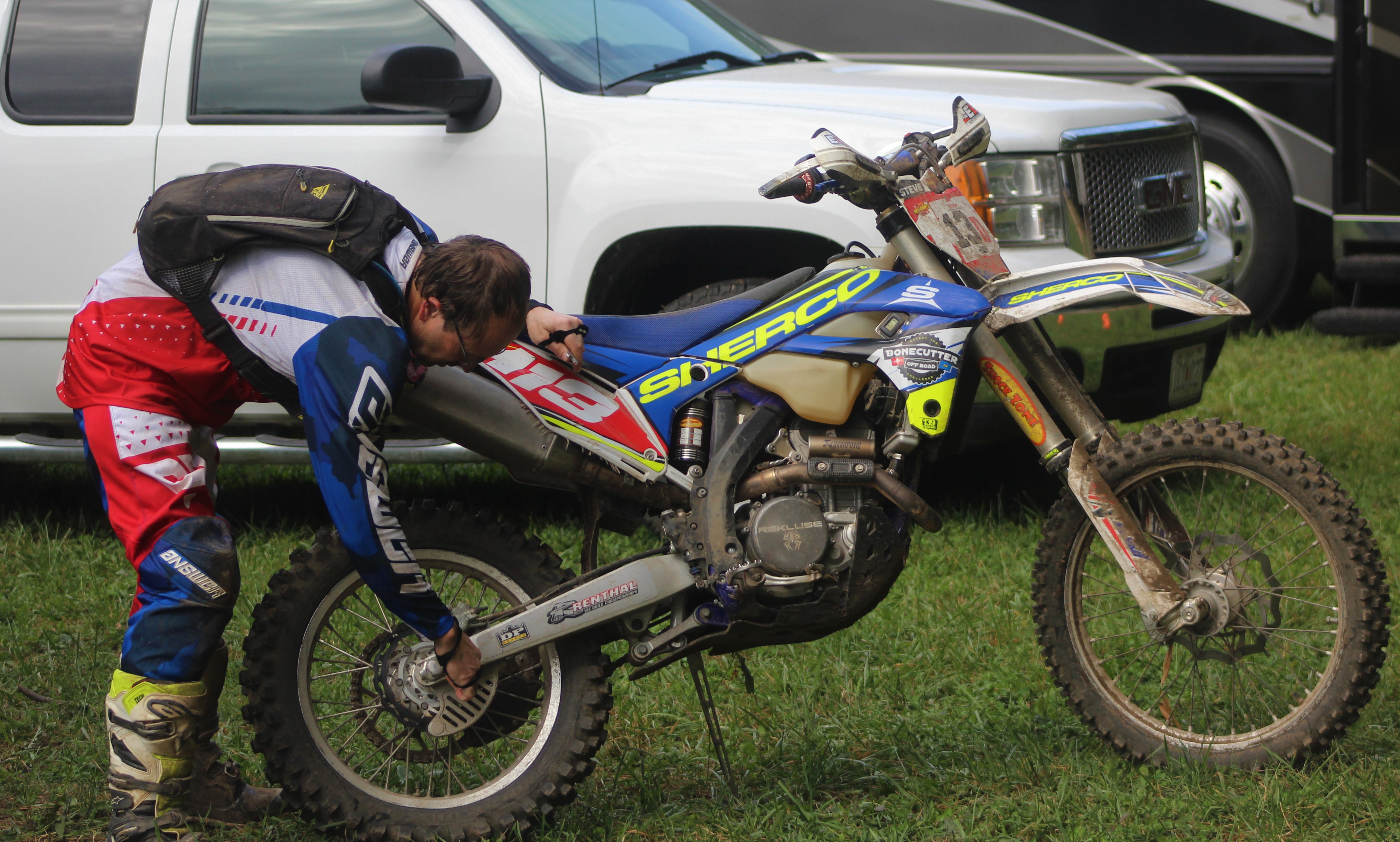 Bonecutter Off Road Results:
A 200 - Rylan Frankford 8th (BETA)
A 200 - Huck Jenkins 9th (BETA)
A+40 - Scott Boyer 5th (BETA)
A+50 - Steve Bonecutter 7th (SHERCO)
B+50 - Jeff Ellingsworth 6th (BETA)