Round 1 and 2 of Okie Sprint took place this past weekend in Sand Springs, OK just outside of Tulsa. I have never raced a sprint enduro and the format is different. In Sprint enduro's riders are given two separate tests that must be navigated three times each. Each test is roughly three miles long and should take 10-15 minutes. Riders are staged by class at the start of test one and will be released one at a time in numerical order, every 15 seconds. Once a rider has cleared Test 1, they will have approximately 20 minutes before starting Test 2. Riders will stage by class in front of test two and be released one at a time. After test two is completed, riders will have approximately 40 minutes before heading back to test one for their "second lap" in which they repeat the process but now sorted by placement within their class. Basically, it is fast paced, go as hard as you can immediately! Sounds fun, right? YESSS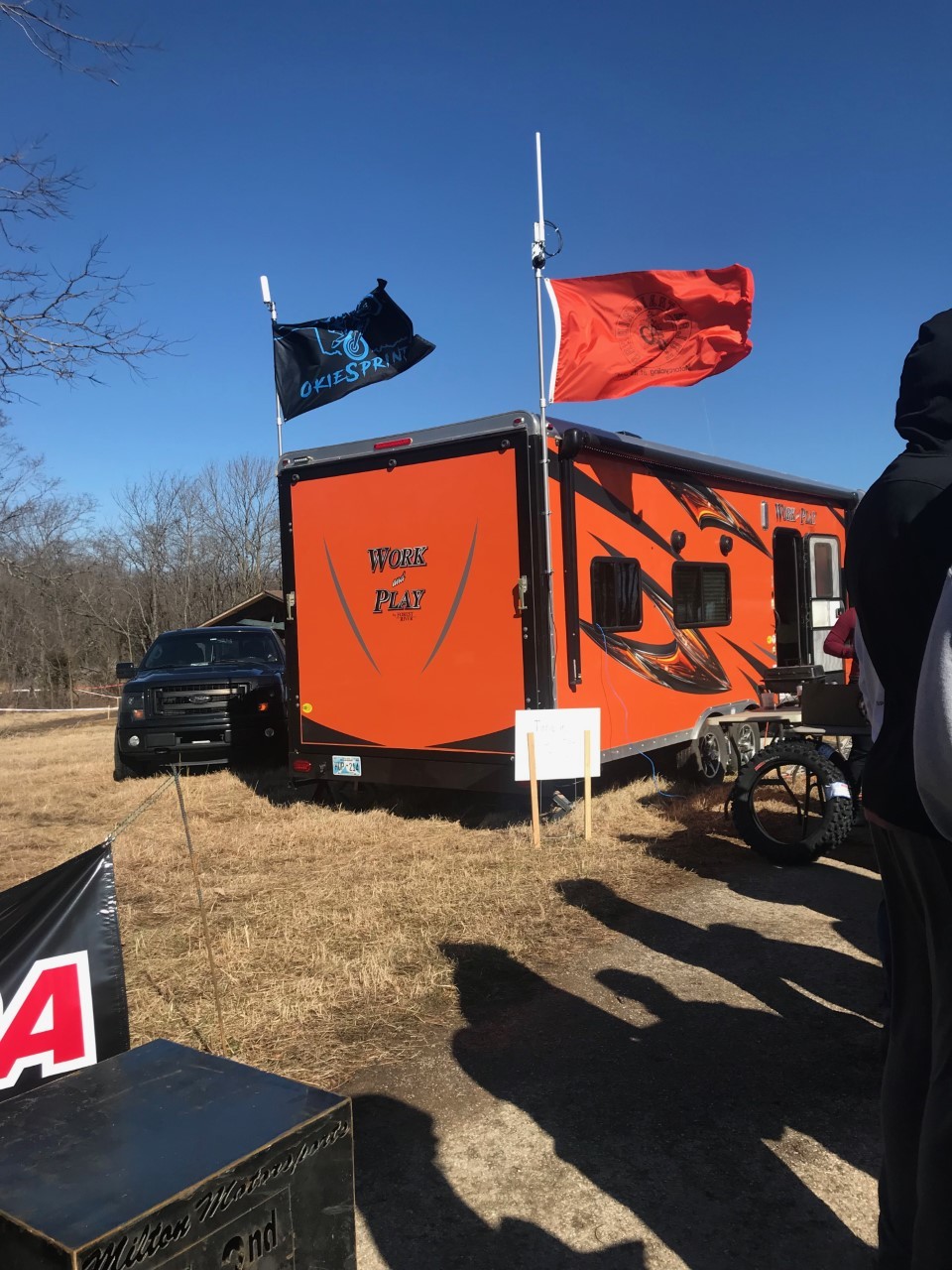 This was my first ever solo race trip….and of course it had to be a mudder! I kept my attitude positive and was looking forward to riding my dirt bike on this adventure. Early Saturday morning, a massive rain storm came through and put tons of moisture in the ground. I had the pleasure of driving through it, almost pulling over three times because of the lack of vision. Thinking to myself, "oh boy, what did I get myself into." Lol. Another thing to note, there is no practice at these events. I arrived, unloaded, did my registration, and got ready.
I have never ridden in this area prior to this race so I was unsure what to expect. I had heard it had some rocks and a few small hills. The ground ended up having a hard base in most places so there was a bottom. Race time rolled around and the sun was out bringing temperatures to the upper 60s!! WHICH IS AMAZING!! I signed up in B class, it was stacked with 21 additional racers. The trail for the first go on both tests was wet and a little slick. The second go was a much different story. It had changed so much, deep ruts, massive roots. The third go it started to be sketchy because of all the unknowns, which line is safe? Am I going to drown my bike in this water hole? I had no issues, scraped mud off my bike in between each test, and only wrecked two times!! Those of you who do not know my abilities in the mud, THAT IS REALLY GREAT AND IMPRESSIVE FOR ME! I finished 10th out of 22.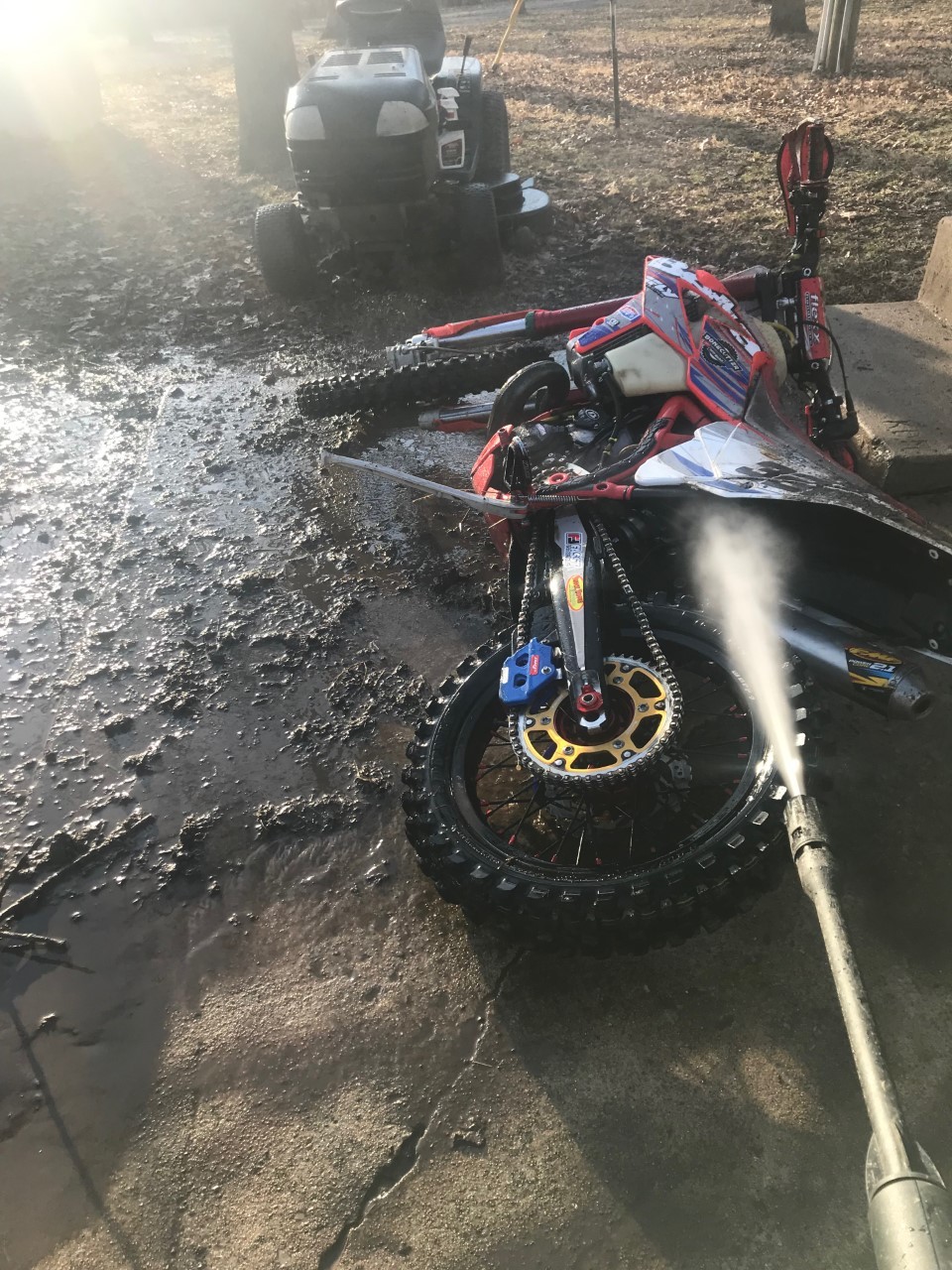 Sunday was a different story. A few course changes were made to eliminate the trouble spots. But believe me it was possible to still get stuck, I witnessed a few people take the wrong line. The mud was not really wet anymore and became "sticky" which makes it harder to ride, in my opinion. My plan was to stay warm (it was in the upper 30s) and ride consistent, not get stuck. My transponder was not working correctly so at one point I had to start last, in a way that was beneficial for me. I ended up riding faster because I did not like the thought of being last. I wrecked a little more than I did the day before but it was just piddly wrecks. I finished 13th out of 20.
Overall, sprint enduro formats are a blast. I had so much fun this weekend! Beware, my heart rate was much higher than it would be at a normal restart enduro or harescramble so be ready for that! I enjoyed camping in my van, getting to experience a new series and meet new people. If you have never raced a sprint enduro, put this series on your list to try, Oklahoma really is not that far from Missouri! I am looking forward to the next one!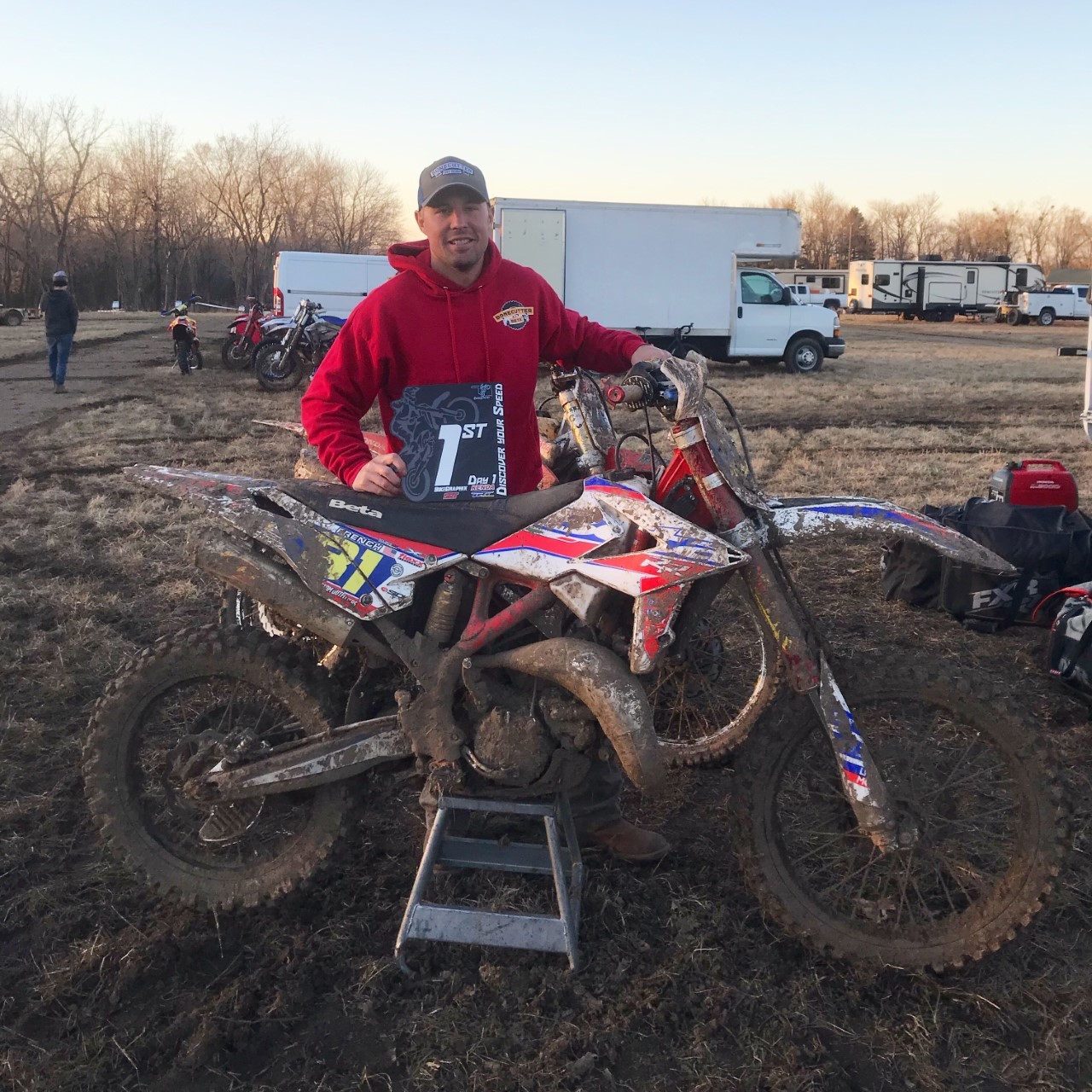 Great job to all of our Bonecutter Off Road Riders:
Saturday:
Pro - Steve Leivan 3rd (Sherco)
A – Broc French 1st (Beta)
A – Nick Smith 16th (Sherco)
B – Tayler Bonecutter 10th (Beta)
Women – Lindsay Williams 2nd (Beta)

Sunday:
Pro – Steve Leivan 3rd (Sherco)
B – Tayler Bonecutter 13th (Beta)
Women – Lindsay Williams 4th (Beta)