This last weekend we sponsored an AXC race at Soggy Bottom in Sparta, MO. I have not had good experiences at this location, my bike went swimming in the creek, elbows swelled out the size of softballs, bruises in places I did not know could bruise, etc... Pretty much tons of mistakes making multiple bad days. So, I opted to sit this round out and focus on my training. My dad, Steve Bonecutter, put the Sherco 450 to test again. His race report below: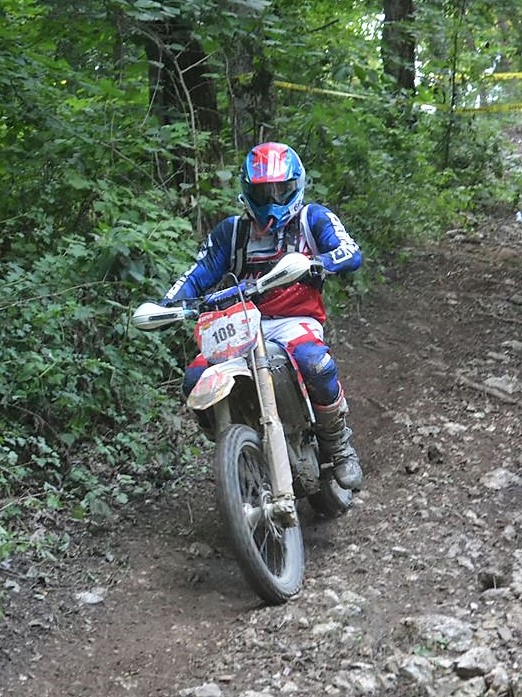 "My first race on the 2020 Sherco 450 SEF Factory was at the MHSC and it was a get to know her kind of race. It gave me insight on a few tweaks I needed to make to the bike for Missouri single track. This bike was mostly stock still and before the AXC race, I waned to get my set up on there. It includes: a fork swap (tuned by Shock Zone Suspension), Flexx Bars, Spurz Foot Pegs, Seat Concepts wide comfort seat, Bridgestone M59, and a Kenda Ibex for the rocky terrain.
Soggy Bottom includes two things that I am not great at - motocross rack and extremely technical and rocky woods.
On the start line - dead engine start - flag drops -- I was amazed how much faster the Sherco 450 fired up compared to the Sherco 300 SEF. It reared up every shift through the gears. Before hitting the woods, we had to do the motocross track. I tiptoed through it, trying to feel it out. Close to the end of the track, I was finally getting a groove. It allowed me to make a pass for first place position.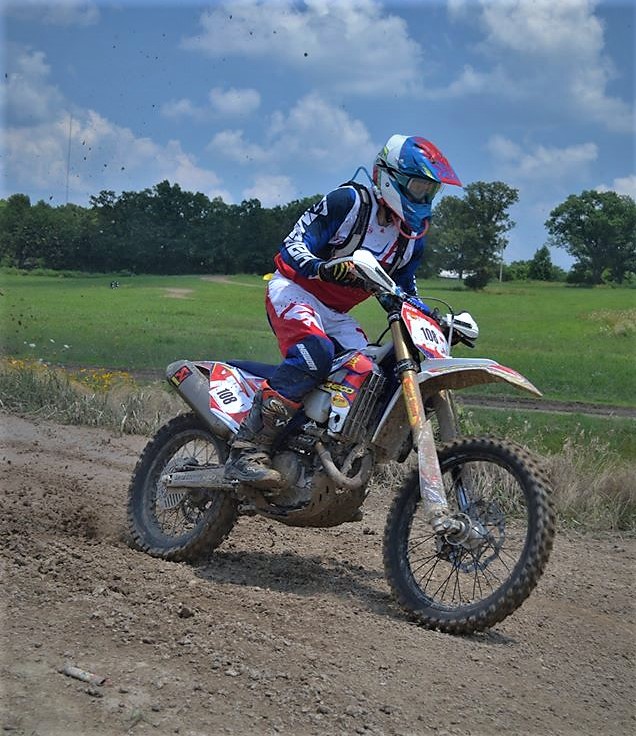 Leaving the moto track, took us into our next obstacle, a rocky down hill. Now, let me tell you, this was not gravel rocks, instead more like boulders with washed out ruts that would nearly swallow your bike. I tried to chill and let the 450 do its job, soak up every drop off I fell into. As the hill climbs approached, I became a little skeptical. But, this bike make it effortless and would climb anything I put in front of it.
The Sherco 450 was surprisingly easy to ride in the rocky almost hard enduro terrain. Every lap I felt faster and by the time the checkered flag came out, I was disappointed to be finished. The bike was so fun to ride and I wanted more.
The bike and fork set up worked perfect in the rocks and well on the moto track. Thanks to AXC for putting on awesome event!" - Steve Bonecutter
Steve ended up 1st in A class and 5th O/A!