For many of us, dirt bike racing and riding is a family affair. If this is the case, have you ever wondered how handy it is to have your dad's tools and extra parts right there? I didn't realize this until I joined the van life a few years ago. So, if you are ready to start venturing out on your own here is some items to consider.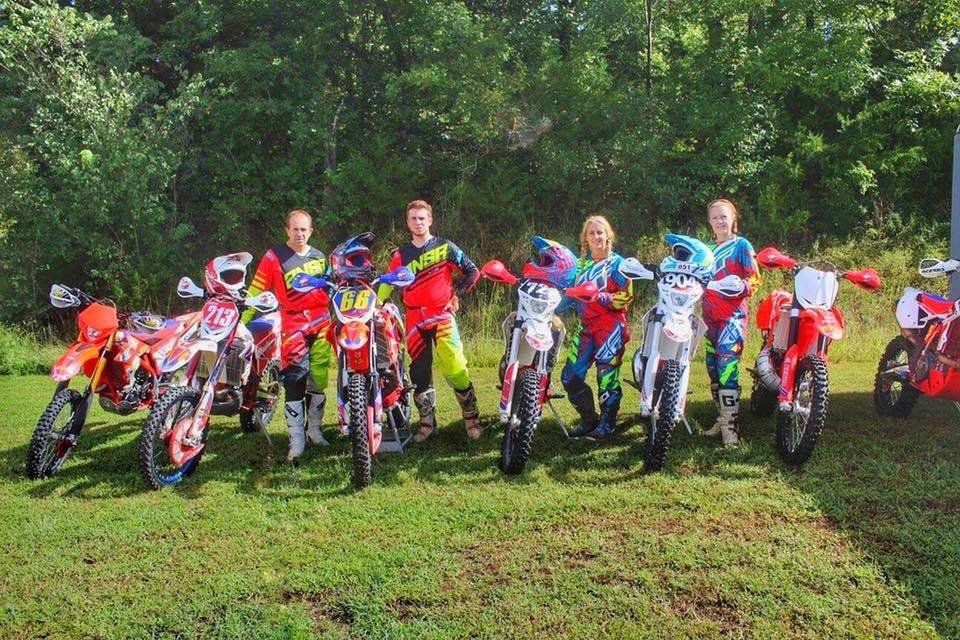 Dirt bikes require fuel! Gas cans and mix cups if you ride a two stroke. If I am gone for an entire weekend, I will bring two gas cans. In my van, you will find an assortment of chemicals and oils; brake fluid, Engine Ice, chain lube, Lucas Tool Box Buddy, 2T oil, transoil.
Spare parts never hurt! I carry a few spark plugs. I have extra hand levers and foot levers. Waterpump hose, bolts, handguards pieces, fork bleeder screws, brake pads, and a masterlink. I run bib mousse's and do not have to worry about flats. If you run tubes, it never hurts to carry a front and rear with you, along with rim locks. If I am going racing for a weekend, I will have an extra header pipe, radiator, chain, chain block, and rotors.
I have an assortment of tools, nothing too fancy. I carry basically everything I would ever need to do small or simple work on a bike at a track; wrenches, screwdrivers, ratchet and sockets, pliers. Some things you just should not do outside of your garage. I also keep my handy dandy Beta tool pack with me.
It is always better to be over prepared than ruin an entire weekend from not having something minor with you. Having a fully stocked van or travel tool box does not mean to show up to the track or race without performing the maintenance the bike needed before hand. Check over before and you most likely will have less issues while on the trail.

Happy riding!