Last weekend we raced the NEPG in Cross Fork, PA. It is a long haul from Mid-Missouri! We left early Friday morning and arrived at our hotel in Clarion, PA at sunset.

I have never raced in Pennsylvania without it being slippery wet or muddy. It rained a few days during the week but like here it is extremely dry. It was even pretty hot on Sunday. I felt like overall the trail and terrain were very demanding not even physically but mentally. It was tougher than most places we go. The rocks are even different than what we have in Missouri. They are far less predictable.
Test 1 is the epic grass track section. A 4-mile test with mostly field and a short spurt of woods. My goal in this test was to beat my dad but I came up just seconds short. He raced the Sherco 450 and that bike is a grass track eating machine.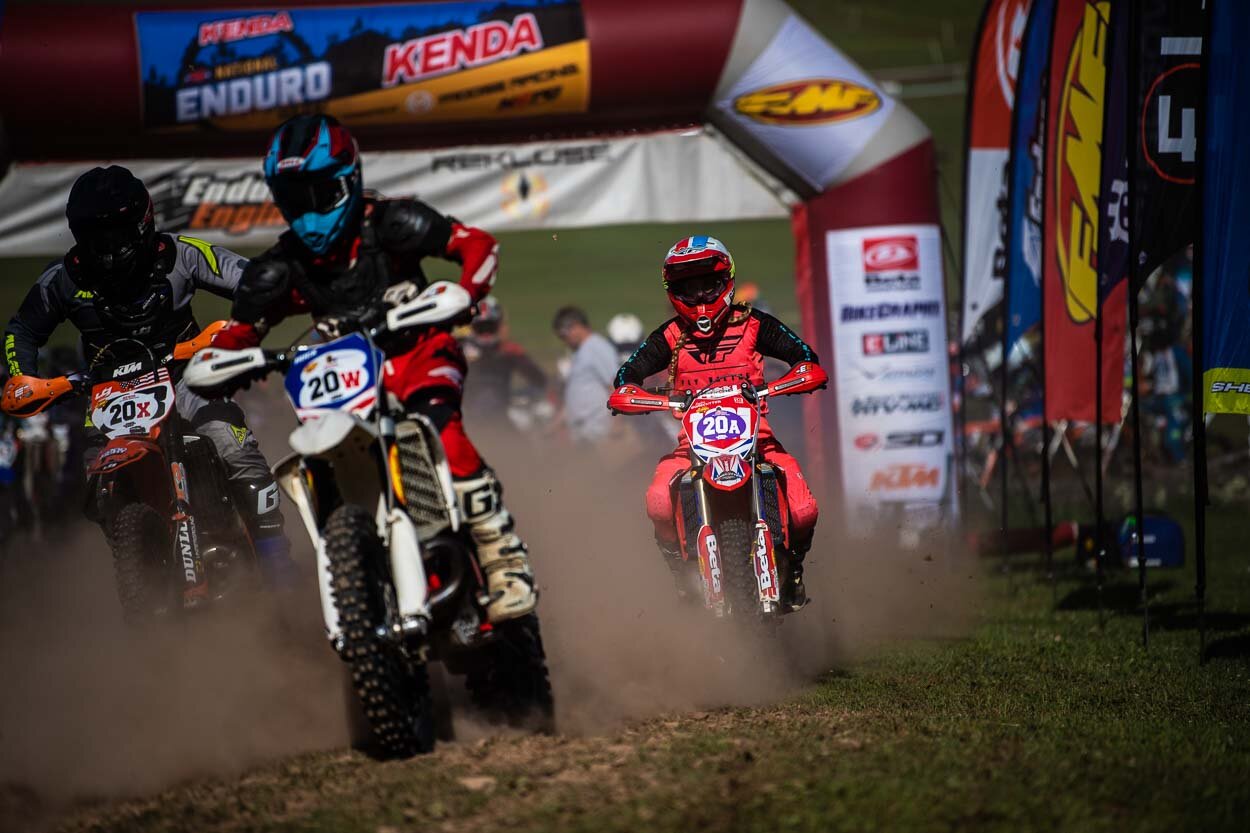 Test 2 had a little bit of everything. Tight trees, sharp corners, open, and rock gardens. I felt decent in this test. I did come up on a bunch of riders when the trail got more difficult and I could not get around them.
Test 3 I struggled to follow what the arrows were wanting us to do. I blew out a 180 corner and ended up getting stuck trying to get turned around. Luckily, a nice guy decided to help me get unstuck and on my way. It did cost some time though.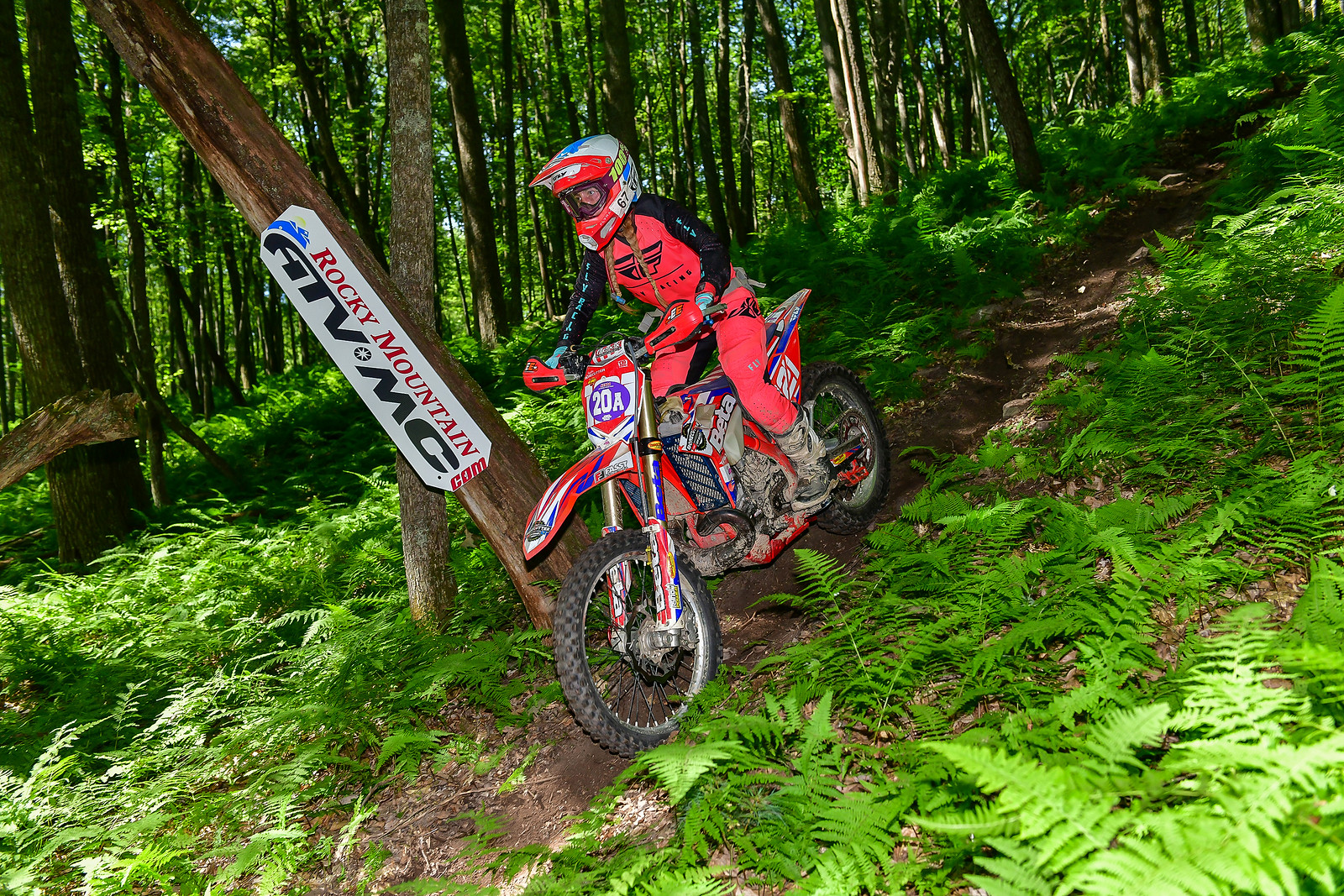 Womens elite did not have to do Test 4 so I took full advantage of my hour break. I put some cream on my arm, ate tons of berries and a protein bar, and refueled myself with Ryno Power Electrolytes, Endurance, and Motivation. I was ready to get back after in 5.
Test 5 was very tight. Like constant bar banging because I do not have my bar wiggles down. I even was making a sharp corner and ran directly into a tree and fell over. It was super difficult and my least favorite section of the day.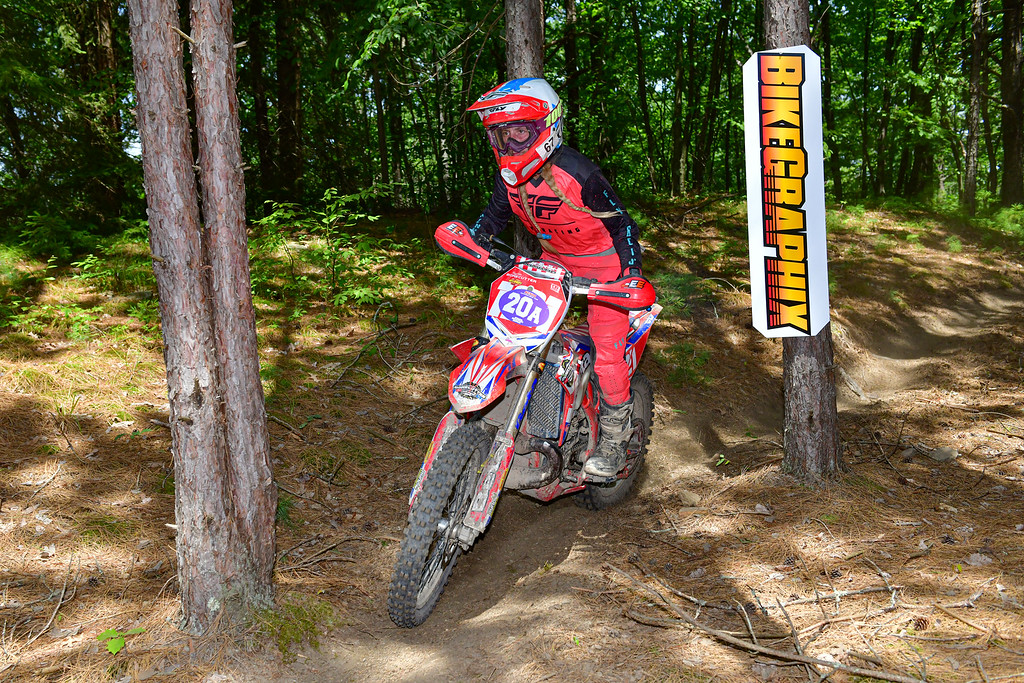 Test 6 somewhat reminded me of Missouri and the rocks we have here. The trail was a little wider and flowed well. The rocks did move but were not mossy slick. I felt really good in this section. After the race, I was still full of energy and wanting to ride more!
I finished 5th in Women's Elite moving me to 3rd in points for the class. Excited to get back at it this weekend at the Little Raccoon National Enduro! Stay tuned for road trip stories with Meg & Tay!
Great job to our Bonecutter Off Road Beta and Sherco racer's! Kylie Harris continues to lead the Beta Cup! We are all very proud of her. Keep up the great work! Rick Whelove currently sits 3rd and Broc French is in 5th. All three of these racer's are on a Beta 200!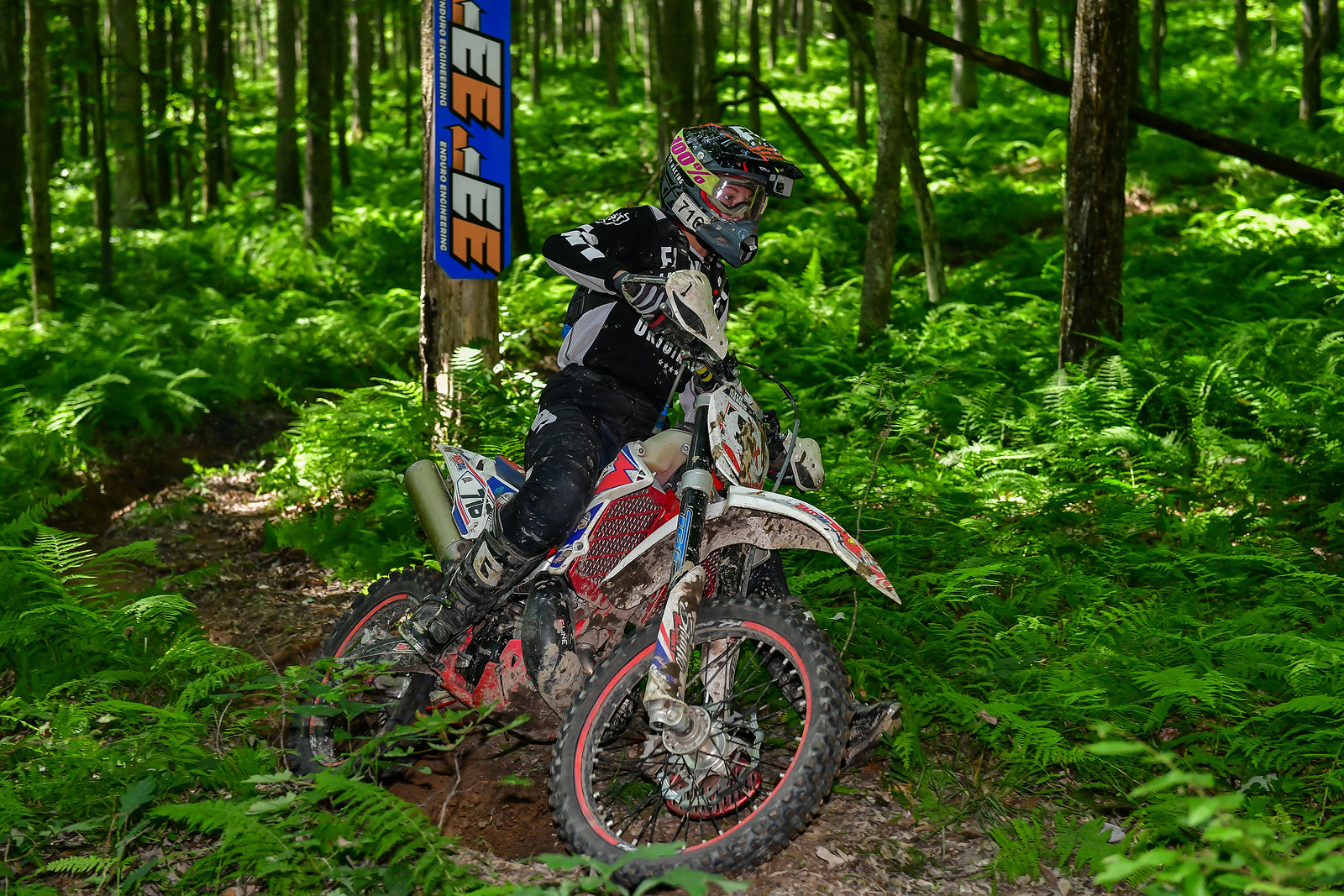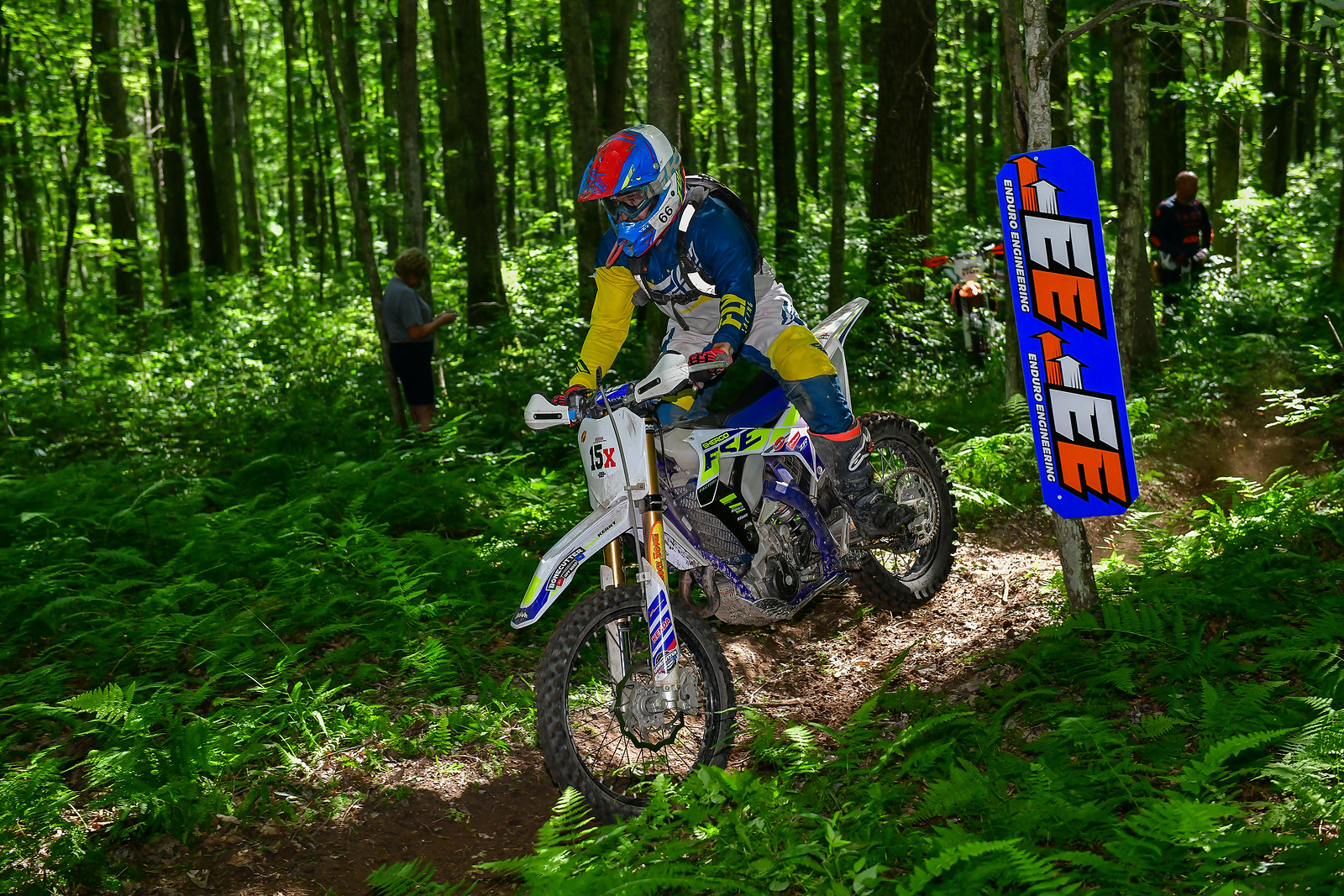 A250 – Huck Jenkins 20th (BETA)
A200 – Broc French 3rd (BETA)
A+40 – Steve Leivan 2nd (SHERCO)
A+50 – Steve Bonecutter 8th (SHERCO)
C+40 – Jeremy Harris 5th (BETA)
65+ - Rick Whelove 4th (BETA)
Womens Elite – Tayler Bonecutter 5th (BETA)
Womens Amateur – Kylie Harris 1st (BETA)
Action Shots Photo Credits: Offroad Paparazzi and Shan Moore