With all the Sherco buzz going on right now, one will notice that most people are buying a 300 SEF Factory instead of a 300 SEF Racing. The main differences between the two are suspension and exhaust system. Factory models have KYB suspension and Racing models have WP Xplor. Factory models come with an Arkapovic exhaust system. We are here to show you how Steve built his 2019 Sherco 300 SEF Racing.
With a good suspension guy, any problem can be solved. Steve like's his suspension to handle fast pace but feel like a marshmallow. Inserts were put into the WP Xplor forks. Shock Zone Suspension did the suspension work on this. He also owns a Sherco and knows the bike's well.
Like any bike, when its brand new, we do preventive work to the bike. Most new bikes come from the factory without much grease on the bearings. The swingarm and linkage is removed and lubed well. Anti-seize is applied to the plastic bolts, chain adjusters, and brake pins. Loctite on all guards.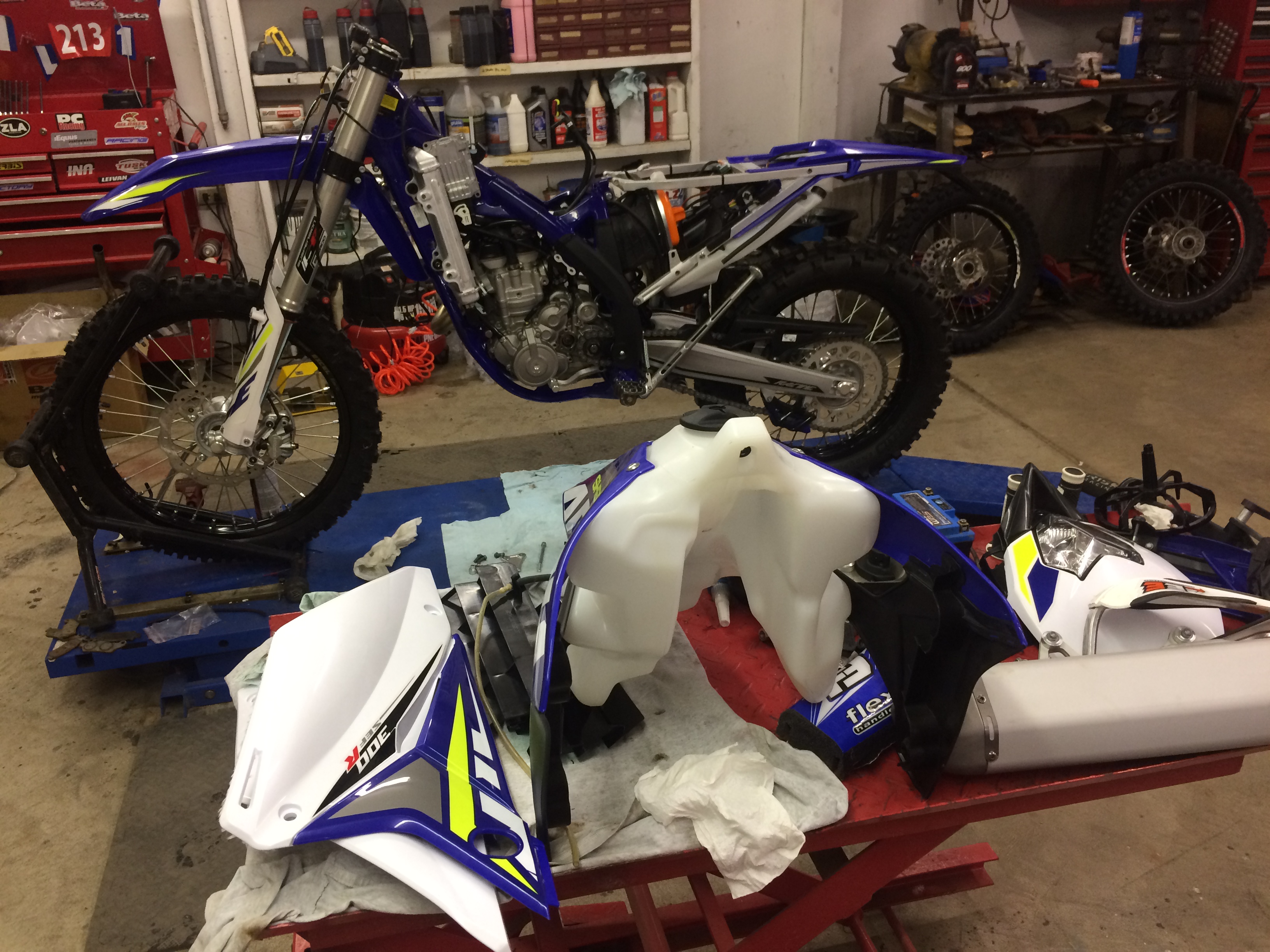 Racing models do not come with a fan. A cooling fan is not a must have but can be nice when you are working your bike hard. Steve put an aftermarket generic one on his bike, allowing for an on/off switch. Everything else about the cooling system was left alone. The coolant was drained and replaced with Engine Ice. The over-flow coolant reservoir was left on the bike.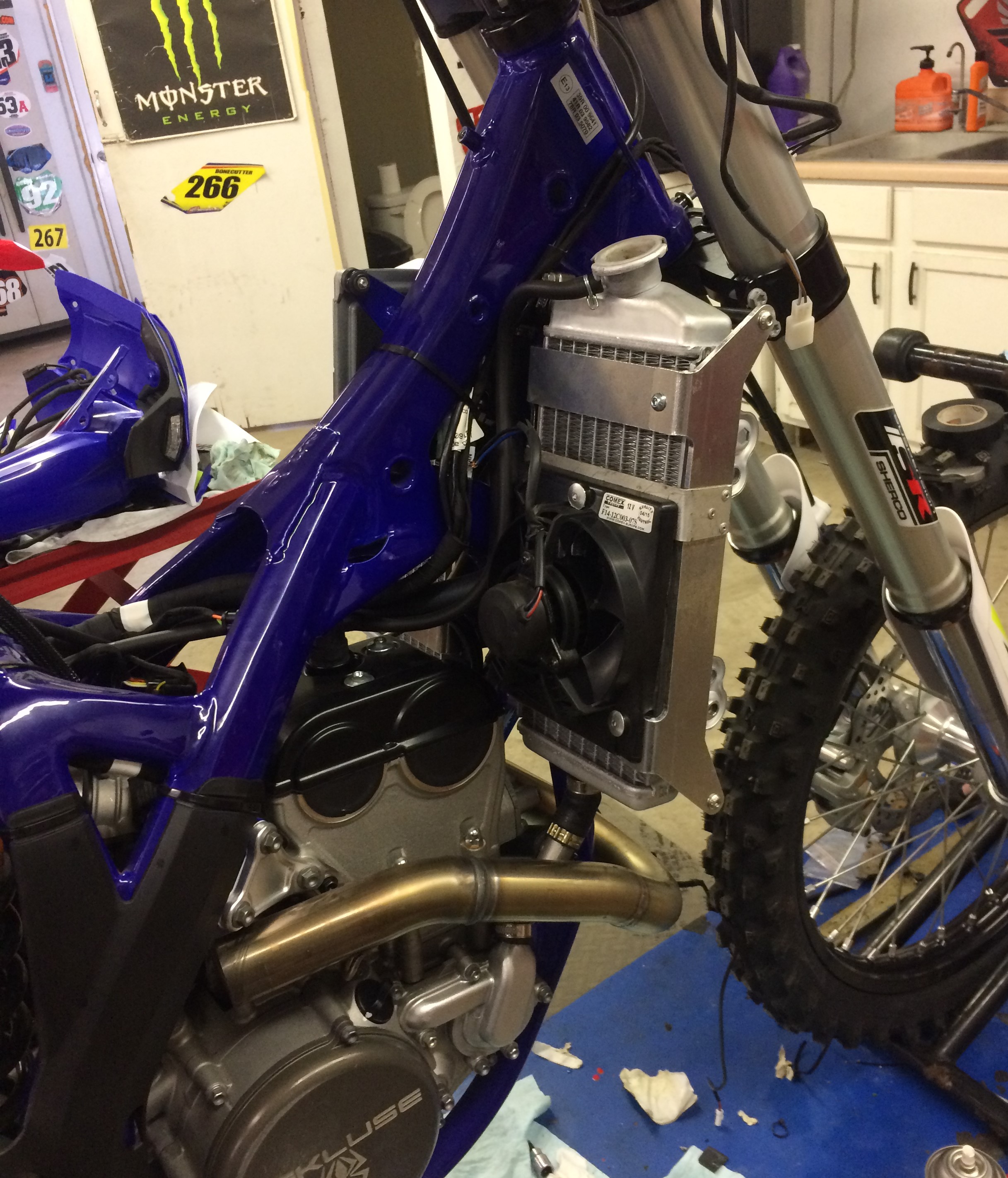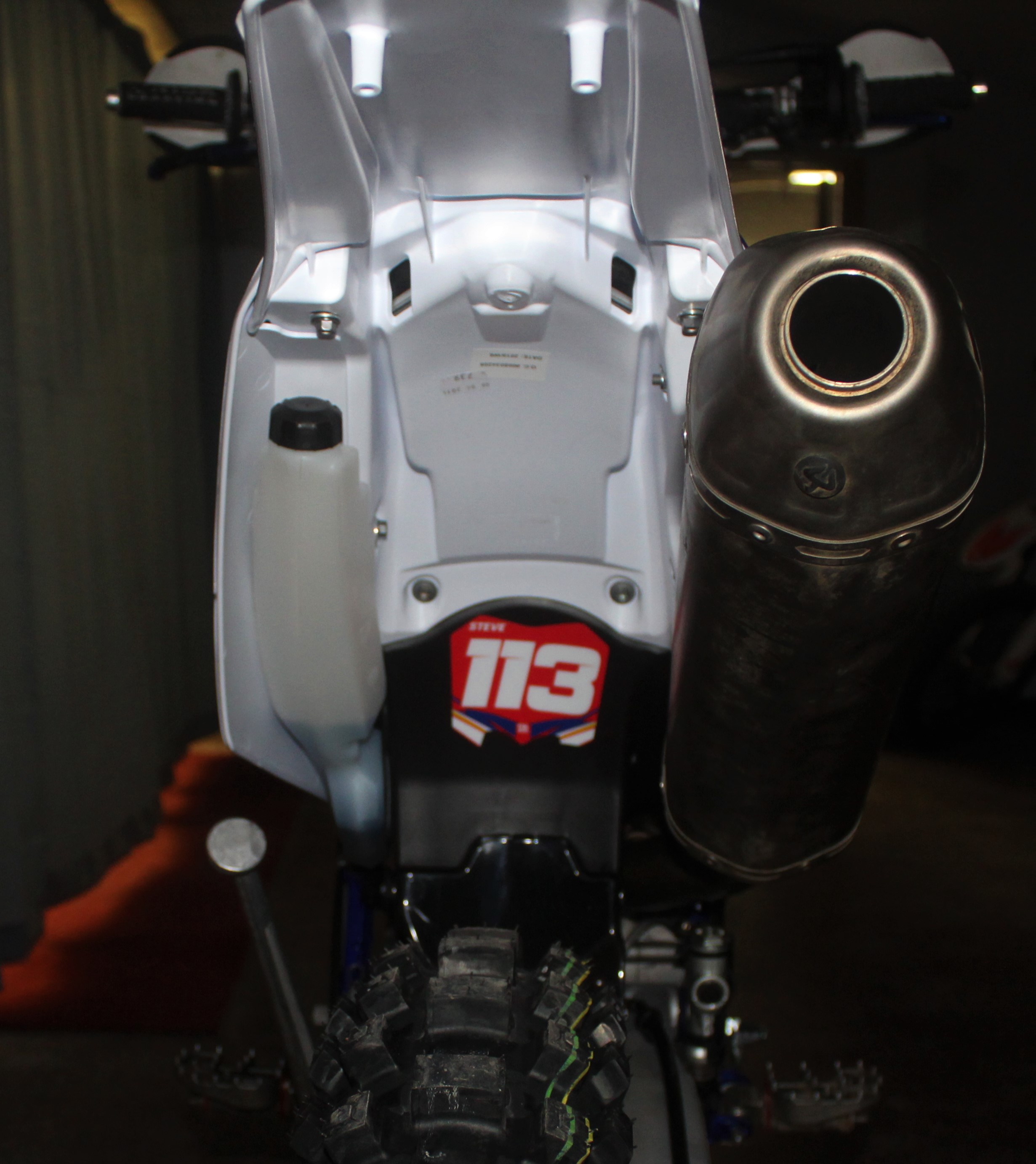 The fuel tank vent line was rerouted. It goes all the way down to the skid plate. If this is not done, the bearings could get "washed out" or the bike could vapor lock.
Steve started out with the Racing exhaust system and mapping. He came across a good used Arkapovic exhaust system. It was installed and remapped with the Sherco diagnostic tool, all Sherco dealers should have this.
It is important to have a good battery in all EFI four strokes. Steve replaced the stock battery and installed a better one with higher cranking amps.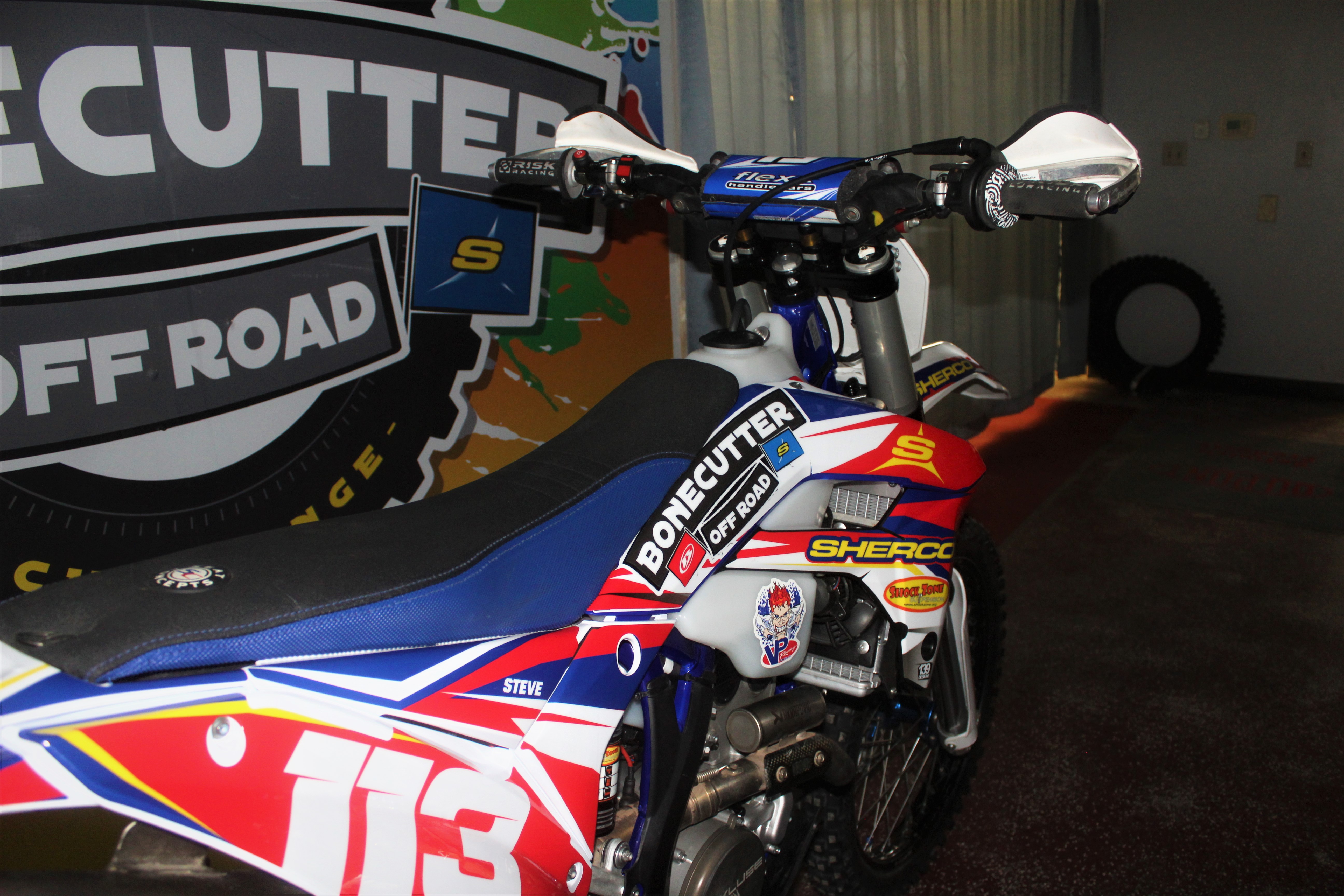 Bonecutter builds his dirt bikes with comfort and making them easier to ride in mind. Seat Concepts wide comfort seat is an absolute must. Fasst Company Flexx Bars for the extra give and relief on the hands and wrists paired with Risk Racing Fusion 2.0 grips. Upgraded from the stock chain guide with a BRP chain guide. XC Gear Spurz foot pegs to keep him stable on the bike with less vibration. Finishing off with guards necessary to race off road, Bullet Proof Designs rear disc guard, Enduro Engineering radiator braces, Enduro Engineering slave cylinder guard, and Enduro Engineering handguards. Steve mounted his wheels with bib mousses and put a Bridgestone M59 on the front and a Dunlop MX33 on the rear.
This Sherco 300 SEF Racing is proof that the hype should not just be about the Factory models…. I mean look at it!