For those of you who have not heard, Sherco Off Road in the USA is now a different importer than in the past. Ryan Young Products has been importing and selling Sherco Trials bikes for almost 20 years. Now, he is getting into the enduro model range starting with the 2020's. As a Sherco dealership, we feel confident with the change. An added bonus is we can also deal in Sherco trials bikes!
So, what's new for 2020 Sherco off road models?
First, Sherco's seven engine size model range consists the SE 125/250/300 two-strokes and 250/300/450/500 SE-F, the high sought after Factory model line-up includes 250/300 two-strokes and 250/300/450/500 four strokes, and Cross Country SC and SCF models: 125 and 300 two-strokes plus 300 and 450 four strokes. The 2019 models had lot of big changes, so for 2020 that means dialing in some minor things.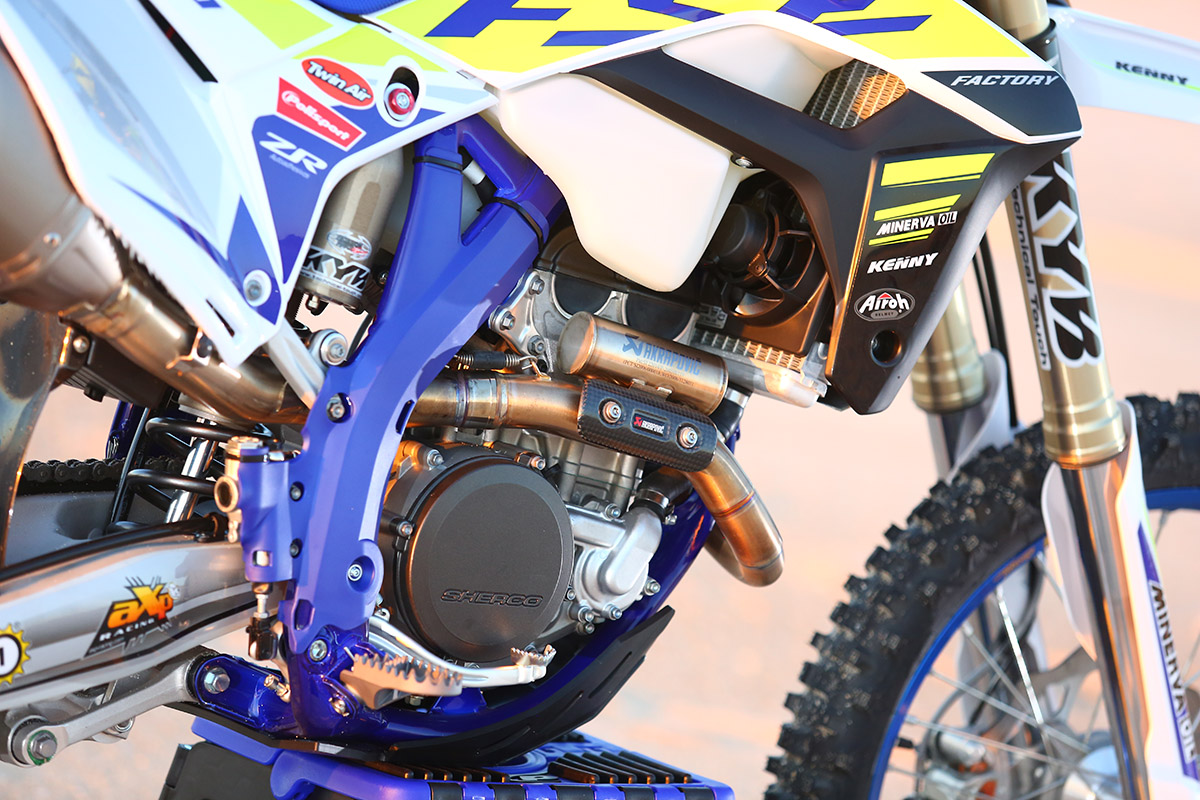 On the exterior, new slick looking graphics. All enduro models have reduced friction in the suspension linkage and improved build quality to increase servicing. On the two stroke 250/300 model, air intake funnel is adjusted to improve low and mid-range power and suit extreme riding better. Also on the 250/300 2T engines 15mm shorter intake pipe from carb to cylinder to improve low speed response. It is now one part instead of two which helps save weight.The 250/300 models have a modified reed valve to improve sealing, increase air flow and performance. The central engine casting is modified to decrease flow and boost mid-range plus expand the powerband. A lighter clutch hub on 250/300 2T engines was used to reduce inertia and lever weight for extreme riding.The master cylinder piston and clutch cylinder piston was reduced in size, which again will help reduce lever effort. The clutch lubrication flow is increased. The 250/300 models have easier access fuel tap and now 1.5 liters when you switch to reserve. All new and rad looking blue frame protectors come on all the Factory models. Factory and XC models run the 48mm KYB forks and a new 50mm KYB shock to increase stability at high speeds and improve bump absorption.

The SC models are basically the Factory model without lights or a racing wiring harness and with stiffer suspension settings. Factory and XC models get an AFAM steel rear sprocket. All Racing models get a 150g lighter plastic muffler end cap.
250/300 four stroke bikes have a lighter starter system sprocket assembly to improve starting which makes performance better for dead engine race starts. The 250/300 4T improved gear selector for a claimed 60% improved accuracy. The 450/500 4T engines are 600g lighter, thanks to lighter crank, clutch disc material, clutch hub, primary transmission, balancing shaft, freewheel sprocket, and oil pump sprockets. The 450 4T has a new cam chain for reduced friction and noise. The 125 two-stroke has an adjustable height power valve giving more options for settings.
To improve the wear uniformity and stability a new piston profile was created for the 125 2T. A new engine map on the 125 for improved high-speed performance.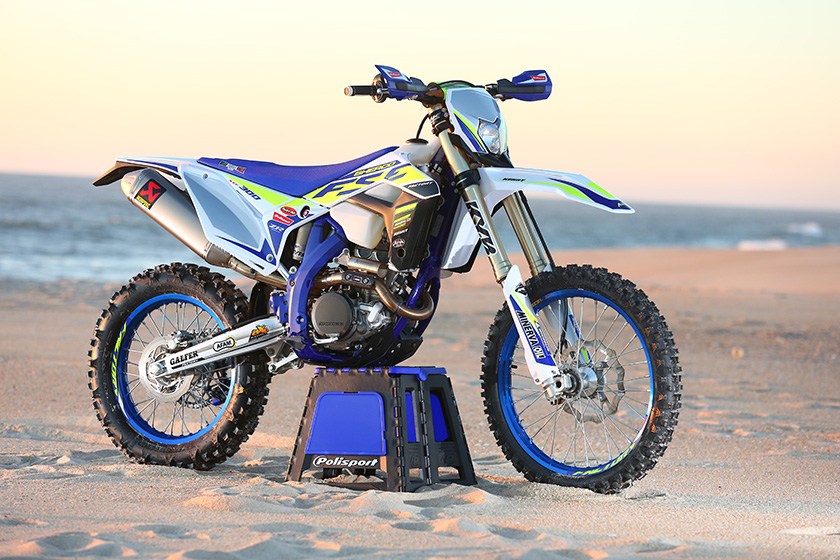 More insight on the different Sherco models available:
The racing model is Sherco's basic model. It is a nice bike for the price but does not come with some of the sweet features the Factory and Cross Country models come with.
Factory Edition UPGRADES (Standard models don't have) are blue anodized wheels, white plastics with different decals, Akrapovic Exhaust system on 4t, full FMF on 2t, and a cooling fan.
Cross Country UPGRADES (Standard models don't have) are MX number plate, Dunlop tires, stiffer suspension settings, blue anodized wheels, white plastics with different decals, Akrapovic Exhaust system on 4t, full FMF on 2t, and cooling fan.
2020 Sherco's will be hitting the states sometime late this summer. In the meantime, we have two 2019 300 SEF. These won't last long, so don't miss your chance!
CALL - EMAIL - FOLLOW
BONECUTTER OFF ROAD