Beta released a 125 two stoke in 2018. I finally got to ride one about a month ago. I instantly thought it was fun and I MUST have one. I decided to be patient and wait for a good used one to come up. It lucks out being a dealer, I got the opportunity to purchase the one from the Beta USA Demo Tour. Perfect.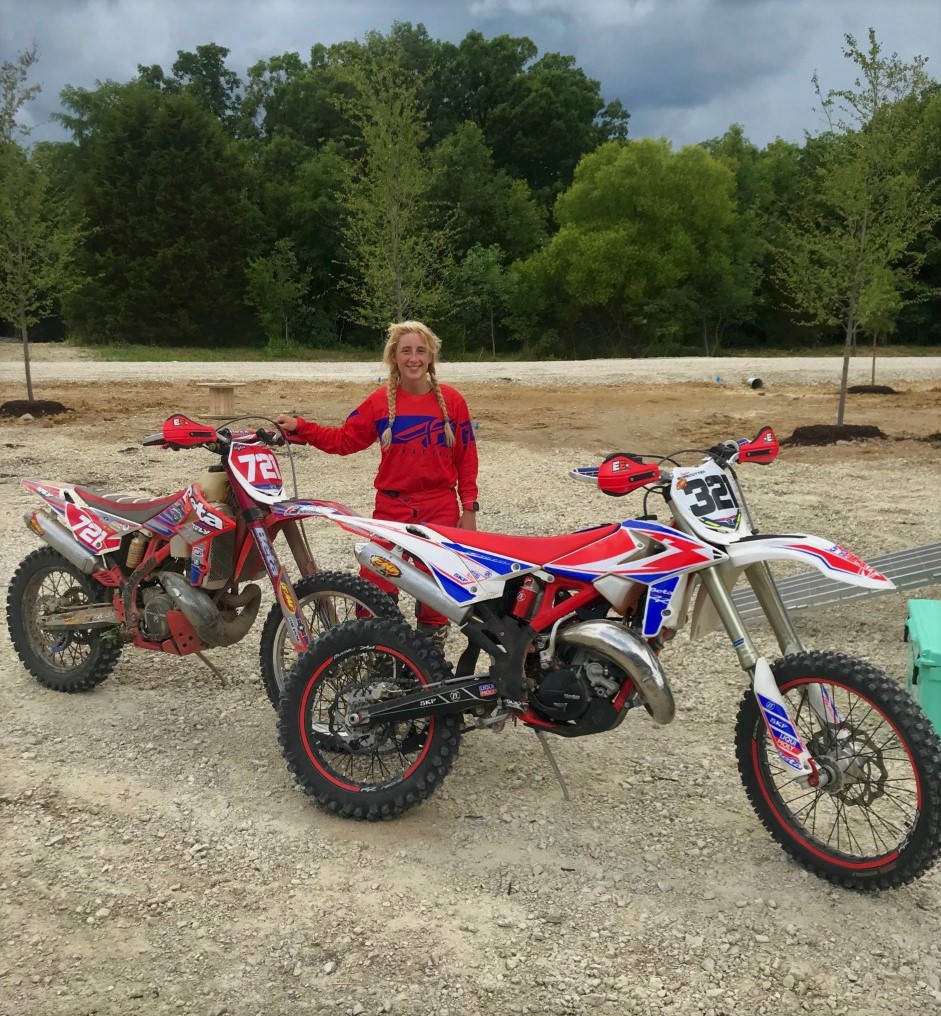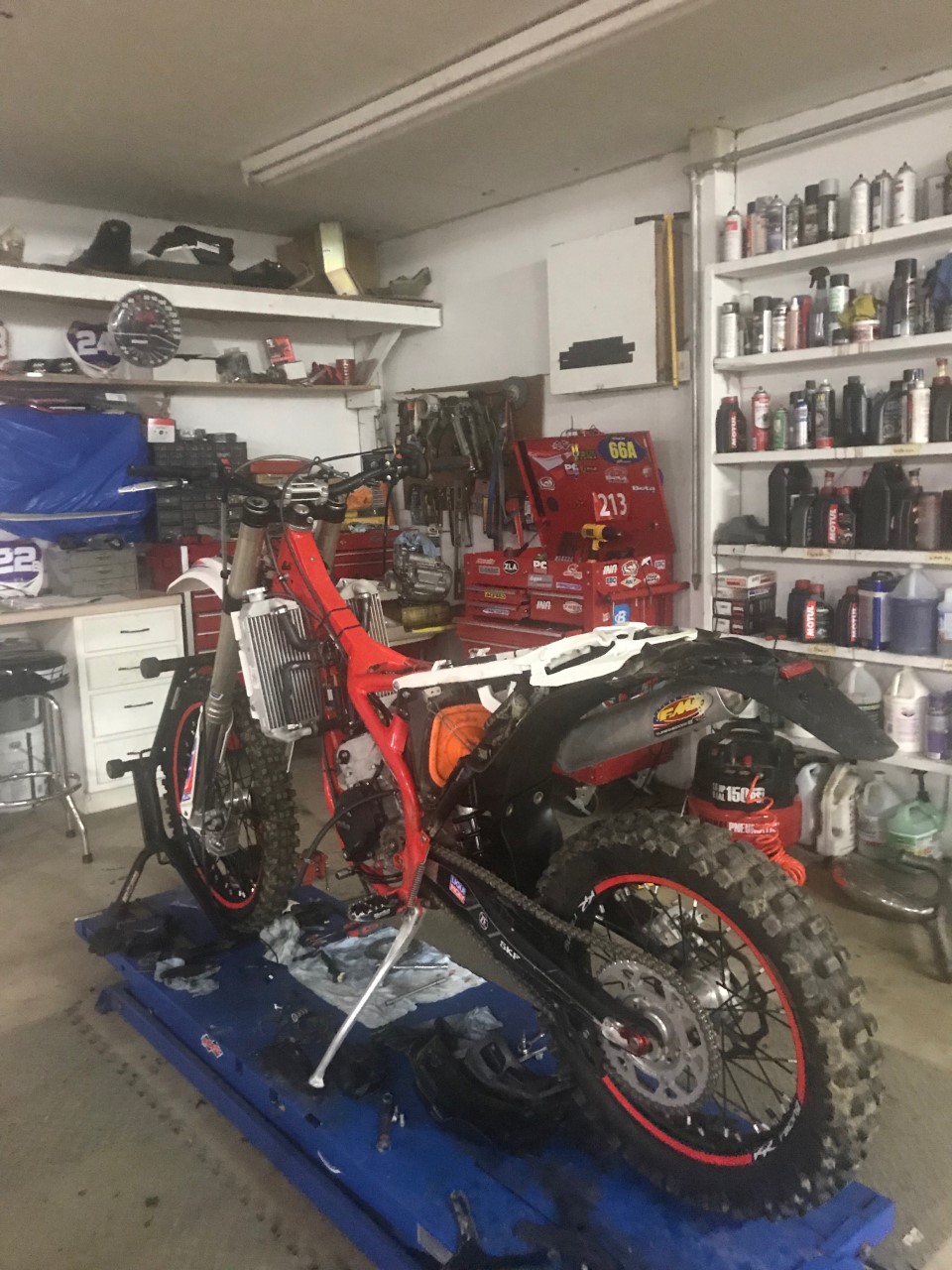 First off, let's talk set up. This is a used bike so I find it important to give it a good looksee. Similar to what a person would do after a race. Inspect ALL and look at what might fail next ride. For safe measures, a top end kit and clutch was installed. Since I bought this bike to play on, setup is not as "extreme" as my 250's. In a way keeping it basic kind of excites me. BUT I am a princess and know what I like! Prior to working on the bike, I rode it to see what it was like. As in checking to see if it ran kinda doggy. Which it did. So, we decided to jet it. We changed the main jet to 178 and the pilot jet to 52. At this time, the stock power valve spring is in but I will most likely be buying the kit and changing that out. I got lucky and the stock spring rates are the exact same as what I already run in my 250, .40 in the front, and 4.8 in the rear. The thermostat was removed and if I keep the bike awhile, I will buy the aftermarket hose kit, Samco or Boano Racing. ODI Emig grips were an absolute must! I have not put Fasst Co Flexx bars on yet but I can see that happening in the near future along with ARC folding levers! Handguards were mounted so I can attempt to ride it in the woods. For now, the last thing I plan to change is TIRES!! I find a dire need to have a Bridgestone M59 on the front and a Dunlop MX33 on the rear!
First impressions from the first real ride, "Wow, I have to think A LOT and why am I so short??!!?." FYI, I am 5'2 on a non-lowered Beta 125 which means no E-start. I have been riding and racing for 7 years, in that time, me being the princess I am, I have only had to kickstart a bike like twice so this is an eye opener! Halfway falling off the bike trying to kick it on uneven ground is quite the experience. The bike runs extremely well after the jetting changes. It almost is a little sketchy, a 125 can run if you let it. Like, you are absolutely letting it sing then you realize the throttle is all the way open and it's time to shift AGAIN then you do that same thing all over again! It is tiring but the clutch lever feels 50lbs lighter than my 2018 250 so that helps a lot. The original plan for the bike was to ride it in open stuff not really woods or single track. But my first real ride on the bike was on fairly fresh cut trail that had a little bit of everything, hills, rocks, off cambered slopes, big logs, small logs, and good dirt, so a true test at not the easiest trail out there. Before hitting the woods, my biggest concern was killing the bike. One, the 125 likes to be revved up and two, my 250's have Rekluse clutches. I know how to use a clutch but I figured I'd be slightly rusty. Surprisingly, my biggest problem was getting attacked by bee's while trying to kick the bike on uneven ground and almost falling off. It was quite the sight. The next biggest problem was HILLS!! The first time around, I almost did not make it up one. On a 250, sometimes I have to shift down but most of the time I can just commit and go. The 125, if it is not screaming before going up, the tire will spin and you will not be going anywhere. I found that hard and required a lot of thinking. All in all the bike runs great and the more time I spend on it the easier it will get. Plus, the second ride on the bike went a lot better than the first. When I finish dialing in the setup it will be a fun riding bike!
A few more thoughts…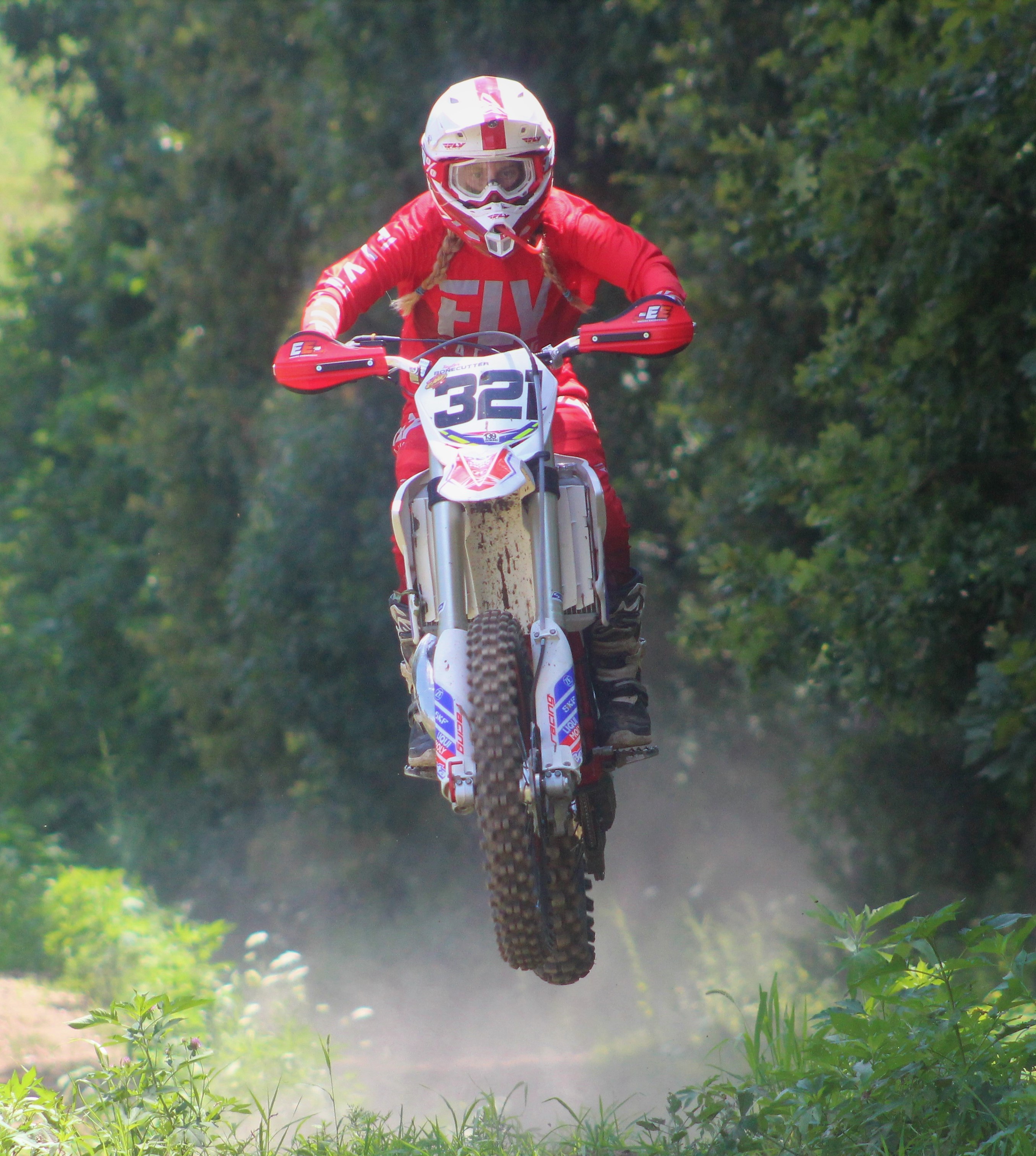 I could not wait to ride the bike so the tires have not been switched to my preferred. That also means, tubes are still in it. I have ran bibs for the last 4 years and did not even think about checking the air pressure before riding it. Definitely a rookie move. Air pressure was well above 10, around 15 PSI.
I feel like if the bike was setup close to my normal setup, it would be easier for me to ride. I know what I like and that can make a difference, even if it is just in my head.
Stay tuned… there is a strong chance I will race the Beta 125 in the near future