When everything seems out of whack, lots of chaos going on, and unsureness of the COVID-19 situation, it is nice to get off the grid. No cell service, good friends, and dirt bikes. A 3-day riding adventure in the hills was spectacular. The places you can find on a dirt bike amaze me. I officially feel like a wood's rider again!
The Ride brings the "legends" and familiar faces in the racing world out to play. When I say legends, I mean 'The Beast from the East', Damon 'FREAKING' Bradshaw!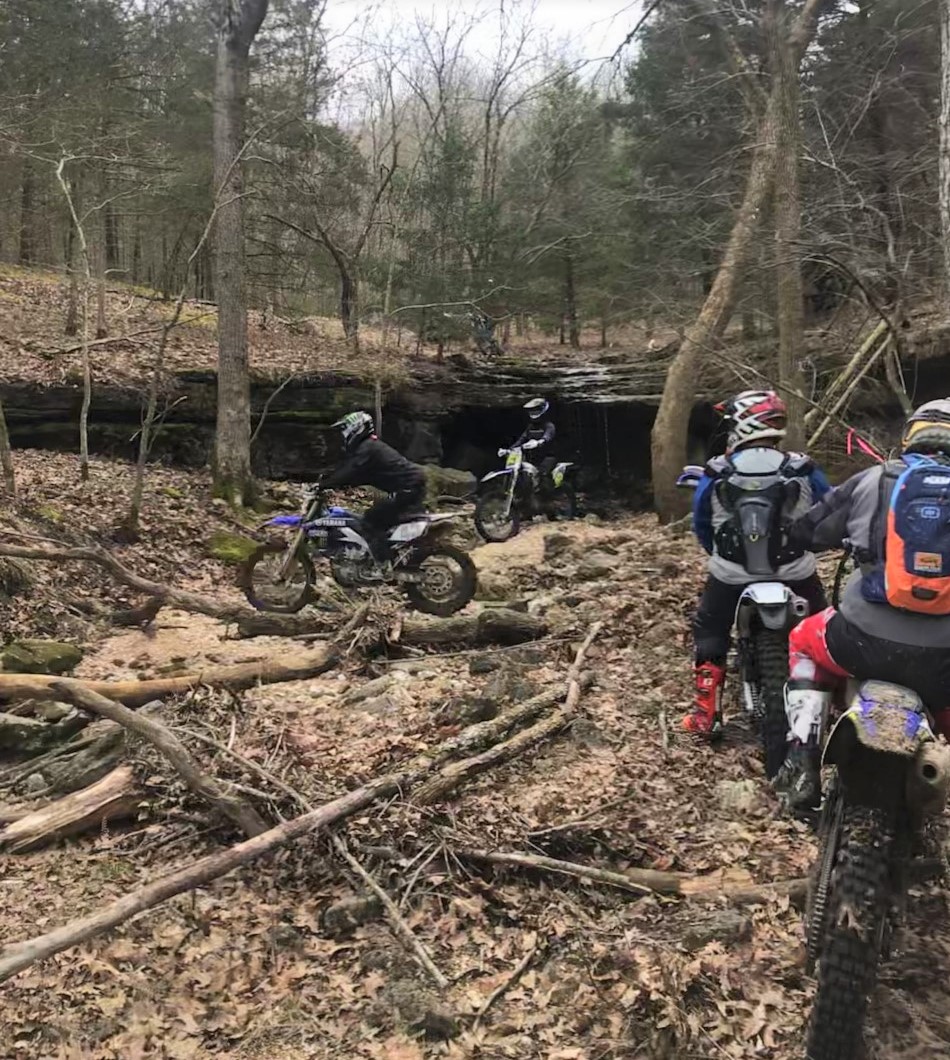 I had the opportunity to be a group guide, even though my group got lost last year. I mean, I did get a hard time about it but I did not mess it up this year. I made sure to pay extra attention during the pre-pre-ride and the pre-ride on Friday.
The two main loops were a scenic somewhat more technical 12 miles and then 25 miles of race trail. Seems like every time we ride the 12 mile loop we find more cool formations, waterfalls, and beautiful views. There was also a non-cut very technical section that was an option to ride after those two loops.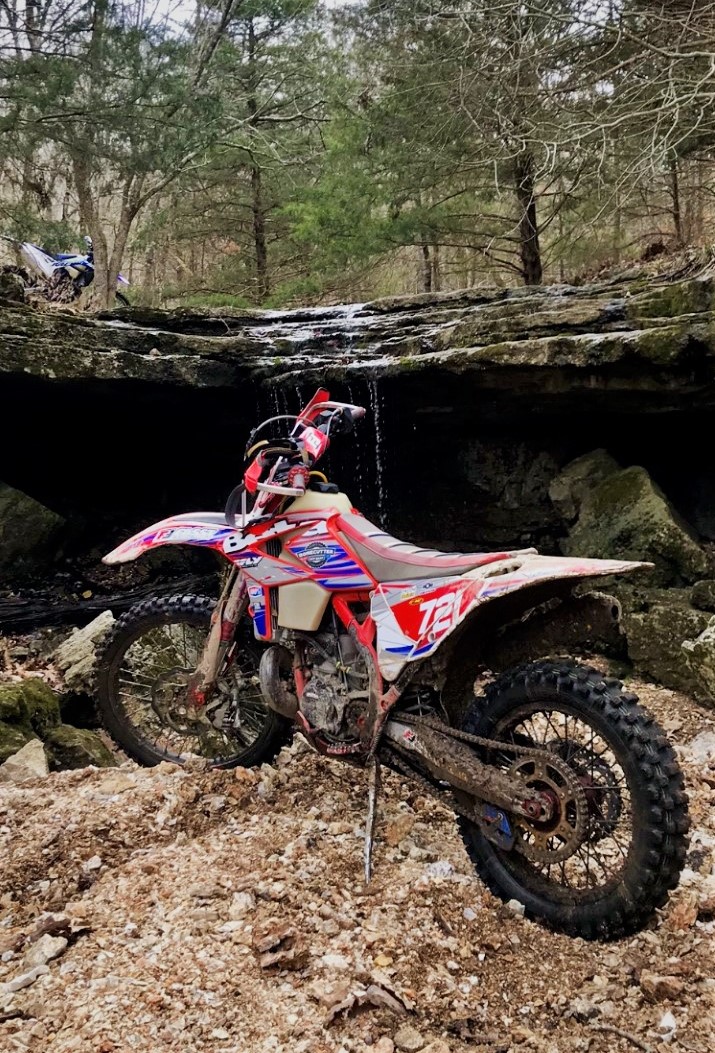 Weather conditions were not perfect but it made it that much more rewarding. Wet, cold, sleet, and windy. Trails were slippery and muddy in a few spots. Rocks were planted at least.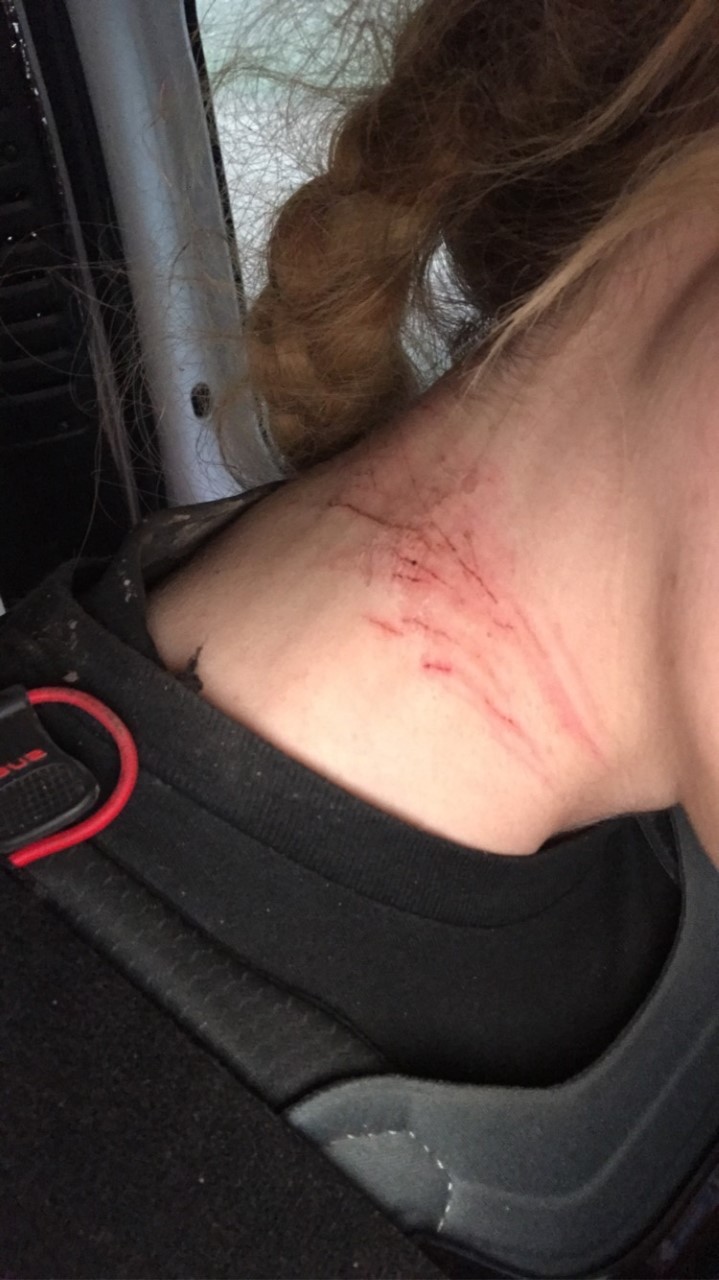 Saturday morning, I had 9 riders in my group. One was a little guy on a 65cc. He did a heck of a job making it up the hills, through the creeks, climbing rock ledges, log crossing, pretty much everything that makes up epic single track. Some of these obstacles were larger than his wheels. He kept up with the group well and I am stoked for him! During this loop I got attacked by a thorn bush. Stopped to pull the vines out from my neck and hair. I now look like I got attacked by a cat. After the 12 miles was finished, we stopped for lunch. A handful in my group decided to call it a day. Next up was the 25-mile race trail. This went quite a bit faster. Half way through, I smashed my pipe on a sideways slick log. As soon as I noticed, I immediate wished I had put my Eline pipe guard on before the weekend. After this loop was finished, I was 73 miles into my riding weekend.
Sunday, we divided into groups, I had a few new people. The guides decided to do the 25 mile loop backwards in the morning. It flowed well in this direction. Best part, I did not get us lost! I had my throttle stick a few times making me nervous but overall, it was good. My elbow started to fatigue not too far into this loop but I cannot complain with how much ride time I got in before that happened! After lunch, a lot of people headed home and a few went back out to ride more technical terrain. I did not participate, completely satisfied with my 100 mile trail riding adventure.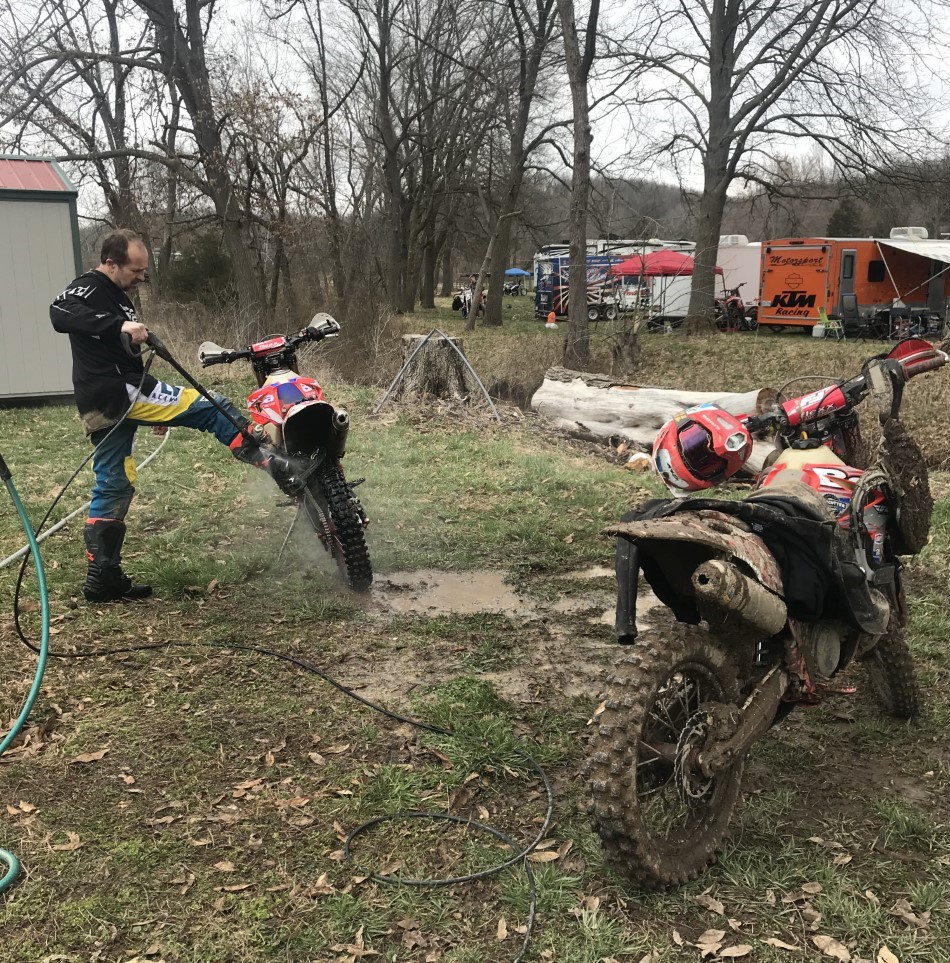 Going into the weekend, I was a bit nervous about riding that many miles and being responsible for guiding others at a pace they can enjoy. Prior to the weekend, I had only been on the trails a handful of times since my injury. BUT I am back to my woods riding ways and have plenty to build off of from this EPIC weekend with bad a** people who love dirt bikes!
Big thanks to the Leivan crew for all the work that goes into this event. Another thanks to WPS/Fly Racing for being big supporters! Organized rides and racing can not happen without the support from companies, shops, and of course the promoters!