Some people assume I have been riding and racing my entire life but that is incorrect. My dad and brother have always been in it, not really racing but a lot of playing around on dirt bikes. Not me though, for the longest time I was a school sports kind of gal, basketball and softball. I really enjoyed both but it did not ignite a spark in me.
My first dirt bike was a Honda 100. I got it when I was 14. I would occasionally ride it around the yard but the bug still had not bitten me.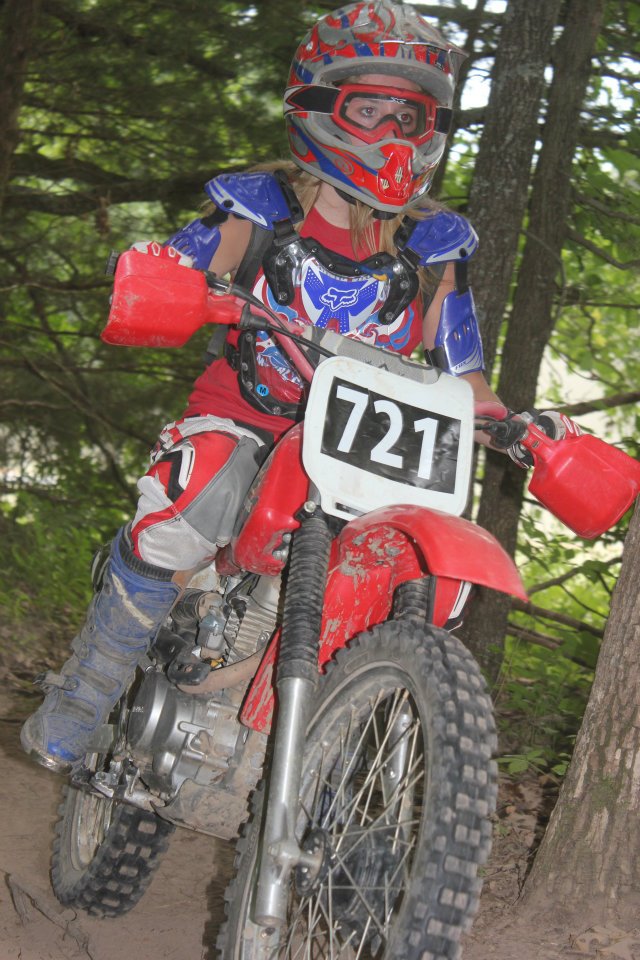 2011 was the first year of MORE (Midwest Off Road Events). My mom competed in a few rounds that year and continued to do so the following year. My family and many others in the community kept stating how good the atmosphere was and the trails were a lot easier than a few other series were known for.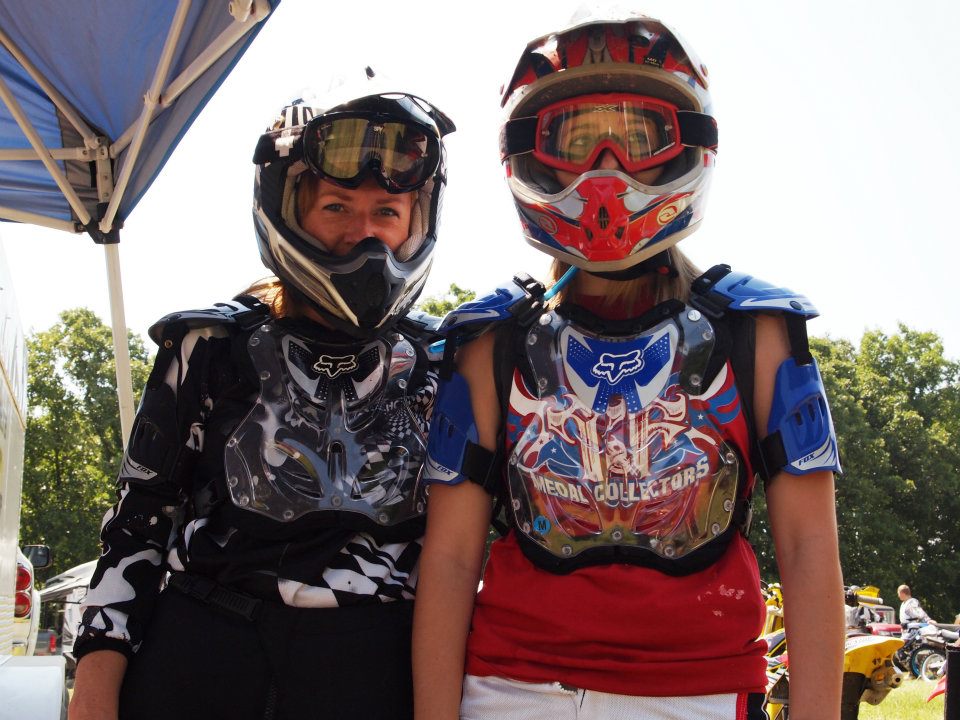 On a beautiful May race weekend, I gave in. I signed up to race the second round of the 2012 MORE series. In general, I am a super competitive person, very strong-willed. I lined up with 5 other ladies. I was excited and so nervous. I ended up finishing 2nd! That literally, hooked me. I wanted more. I wanted to win! It felt way more rewarding than any softball or basketball game ever felt.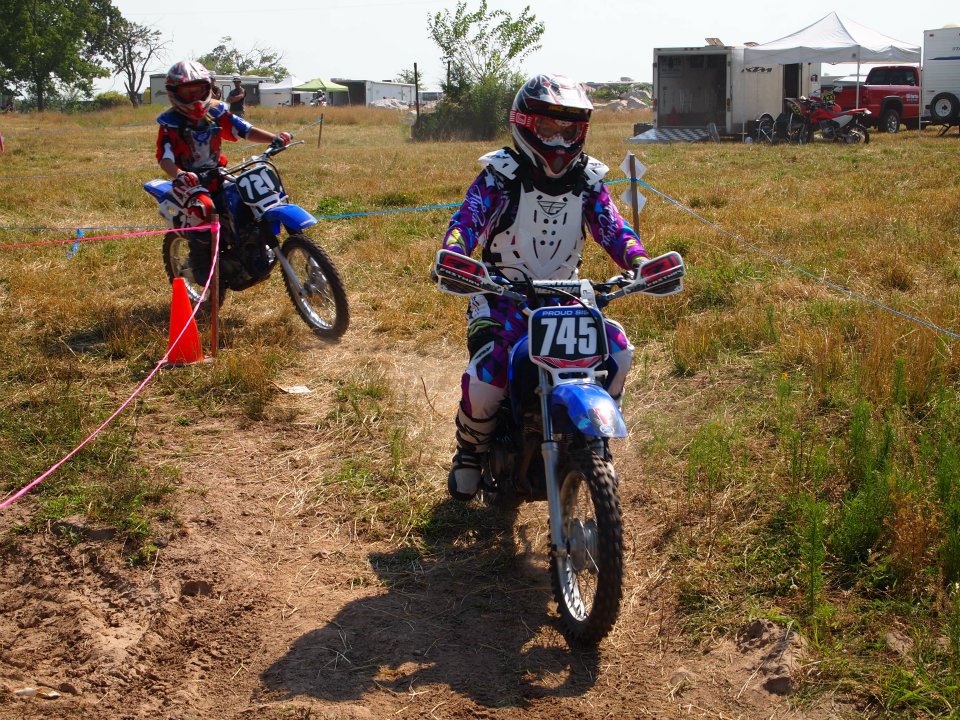 The third round was in Lockwood, MO. I just got a TTR 125 and felt super comfortable on it. Stephanie Pratt (Steve Leivan's sister) signed up to race. Which made me excited. I wanted to beat her! I don't remember if it was because I hadn't gotten to race her yet or if it was the fact the previous season, she lapped my mom like three times. These days I bet my mom could give Stephanie a run for her money, maybe even some lapping going on…Yes, this is the Bonecutter's calling Stephanie out and to get that dirt bike dusted! Anyways, off the start she ended up in front of me but I stayed right on her. Stephanie let me by. Guess what happened next! I got super eager and ended up in a tree, a fat lip and probably a meltdown, I got back on the bike and proceeded. That day I ended up 3rd but I was stoked to lead for part of a lap.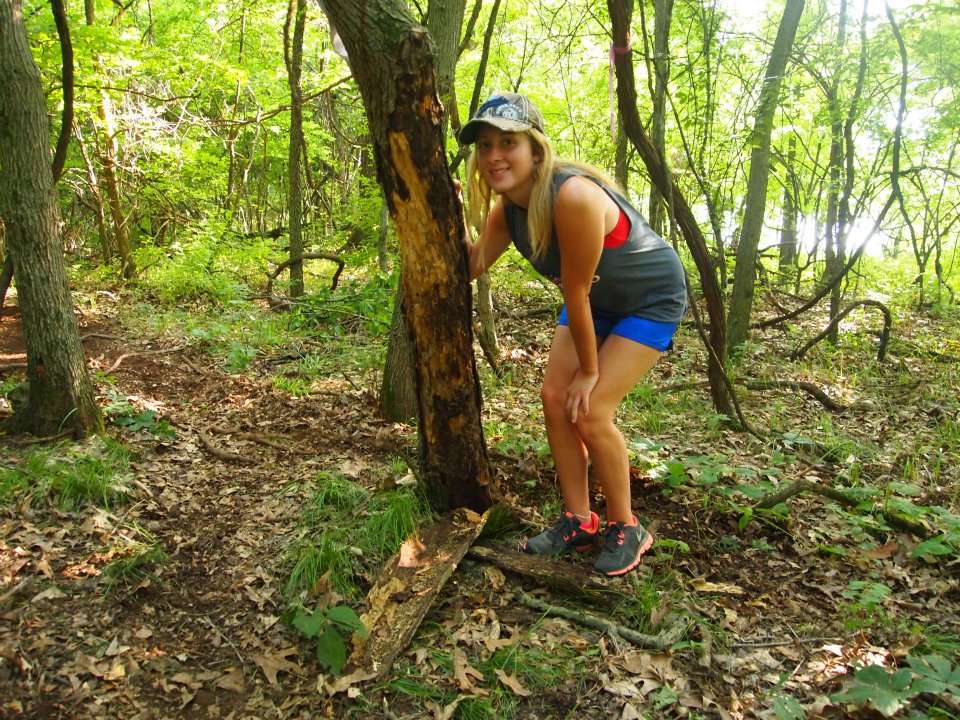 I don't really remember much from the next two rounds. Of course, I was still enjoying the heck out of it!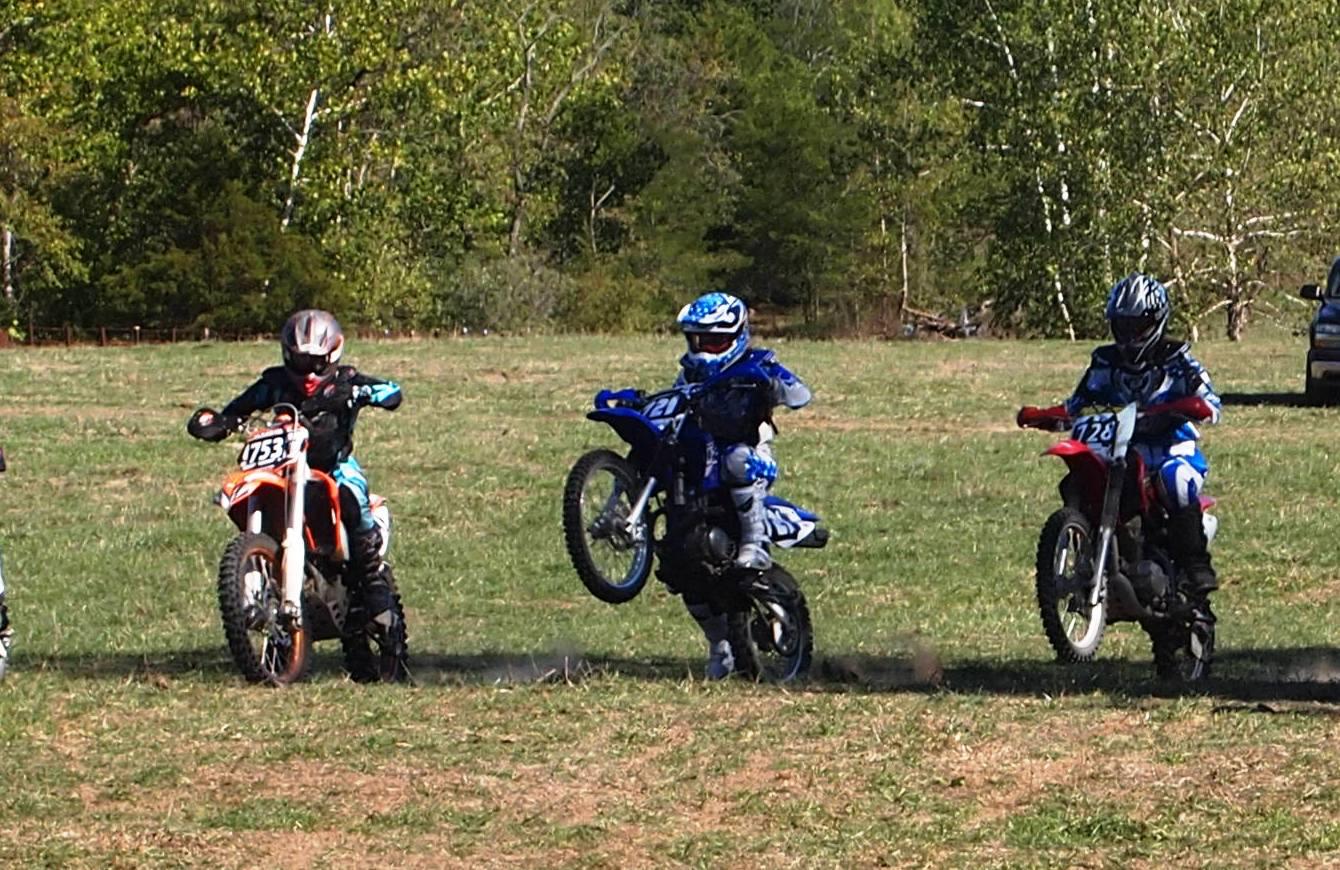 Round six was interesting to say the least. I might have been showing off or might have been ultra-excited. At this time, the MORE series had live engine starts. The flag dropped and I popped the biggest wheelie of my life. I fell off the end of the bike but still hanging on to the bars. I never let go. Got it under control but heading out to right field instead of going around the first corner. Guess what! I popped another huge wheelie. By this time, almost all the ladies were near the woods. I needed to chill out, lol. I somehow managed to get myself and the bike under control and finished 3rd out of 7! This round I also decided to do my first ever short course race, which is a bit more technical than I was used to. I needed lots of help and finishing the race was like survival. I ended up 3rd out of 5!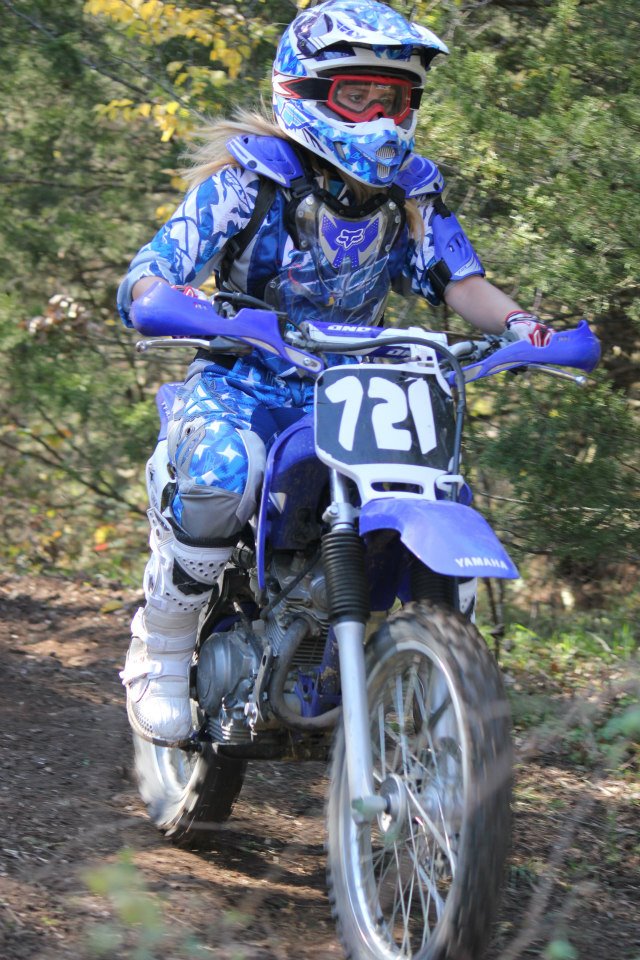 The final round was at Zink Ranch in Otterville. This became one of my favorite race locations! Off the start, I was in third. My biggest competition all season was Madison Kenworthy. She was ahead of me. I was right on her. On lap three, I made my first really good and legit pass crossing a ditch and up a hill, side by side racing. I was officially in first. I stayed focused this time and led the rest of the race. This was my very first time winning a race! I was excited but sad the season was over. I finished 2nd for the year.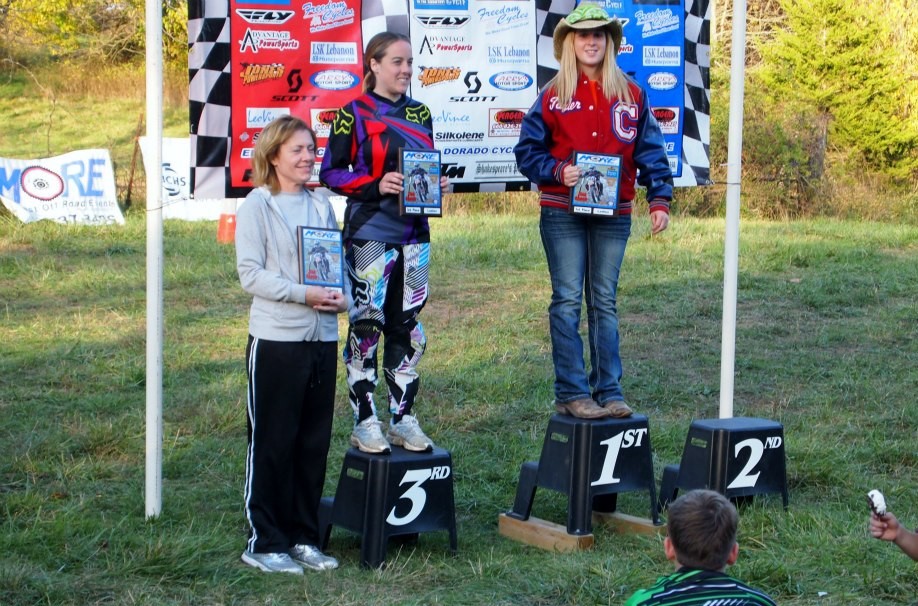 The atmosphere of the MORE series and having an excellent program for ladies' racers (STILL DO) hooked me into the sport. 2012 was a big year for me, changing a lot of my life and habits. But most importantly, I met a ton of rad people, made friendships that'll last forever, and found what lights me up… DIRT BIKES AND RACING!