One of the easiest things a person can do to their bike to make it stand out from the rest is buy custom graphics. Easy & reserved or extravagant with a flare, a fresh set of decals is a fun way to show style. This is my least favorite job to do and for some reason takes hours for me to complete.
When it comes to graphic time, for me choosing colors is the hardest part! Should I do red, white, and blue or neon yellow and red or maybe gray and blue. The possibilities are endless!!
Once the kick butt decals are received it is time to install. Majority of the time, when I get new graphics I am in need of new plastics. So, I plan for that. Lay out all of the plastics, in a warm place. To be on the safe side wipe down with rubbing alcohol. This helps ensure the plastics are clean.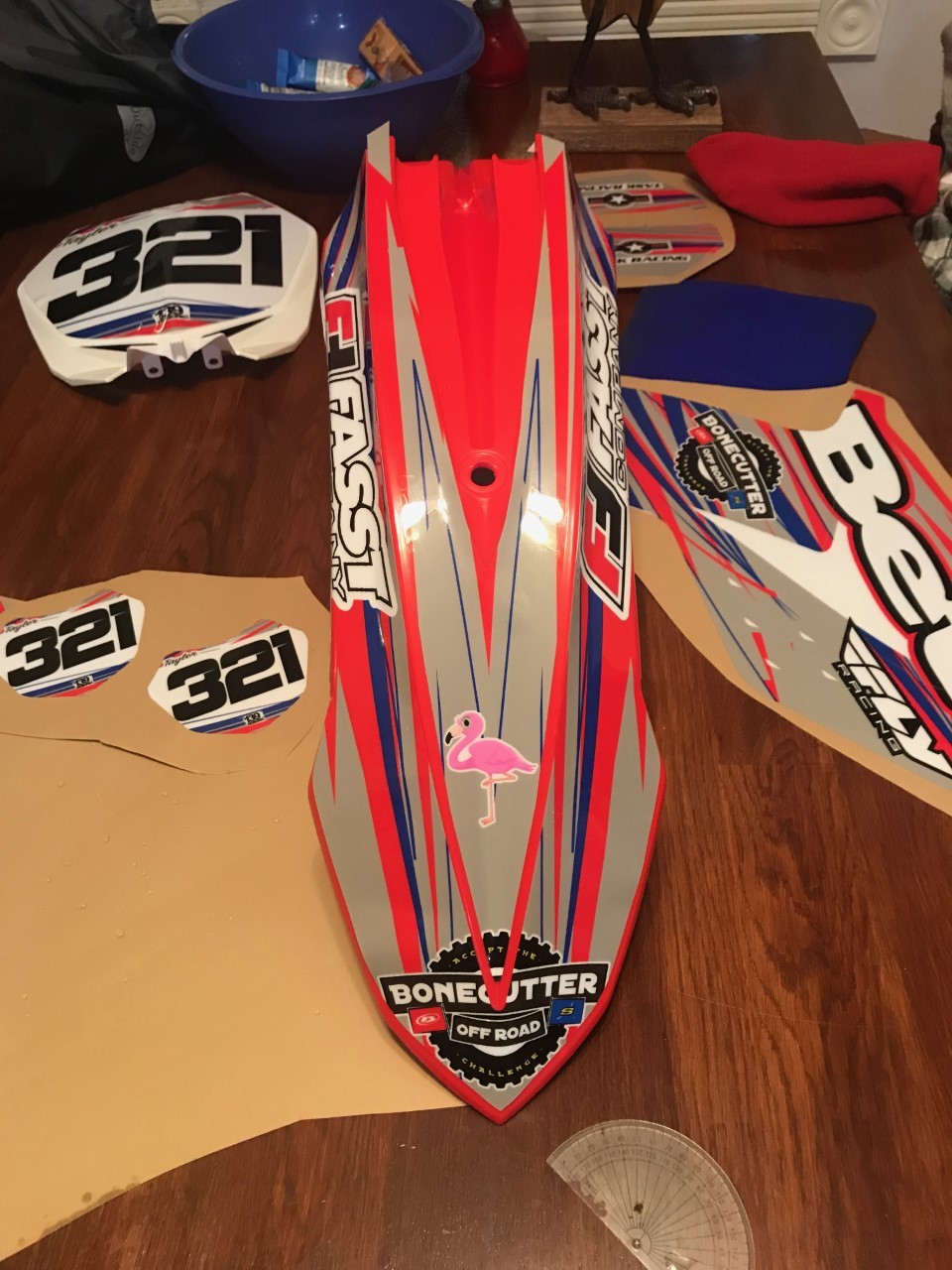 New plastics are not necessary if the current ones are in good condition still. Get a heat gun and start heating up the current decals on the plastics. This will help make sure the glue does not stick to the plastics. A hair dryer will also work but I do not recommend using your mom's/sister's/wife's/girlfriend's favorite, most expensive one. Then remove all the plastics off of the bike. Now it is time to start scrubbing. The plastics need to be extremely clean. Use purple power and a scrub brush to get the residue and dirt off. Dry completely and wipe down with rubbing alcohol. If glue residue is there, use wax-n-grease remover to get it off.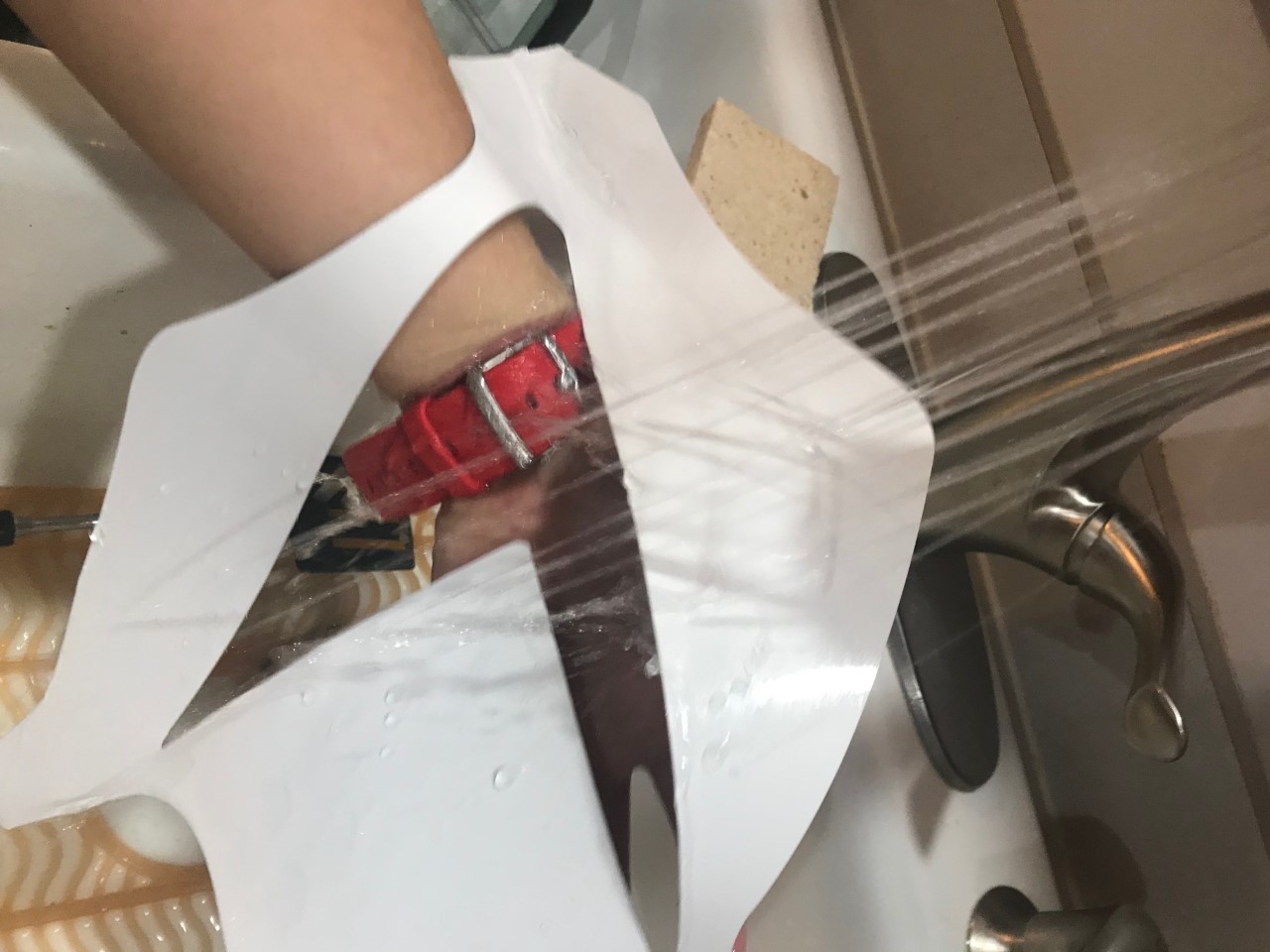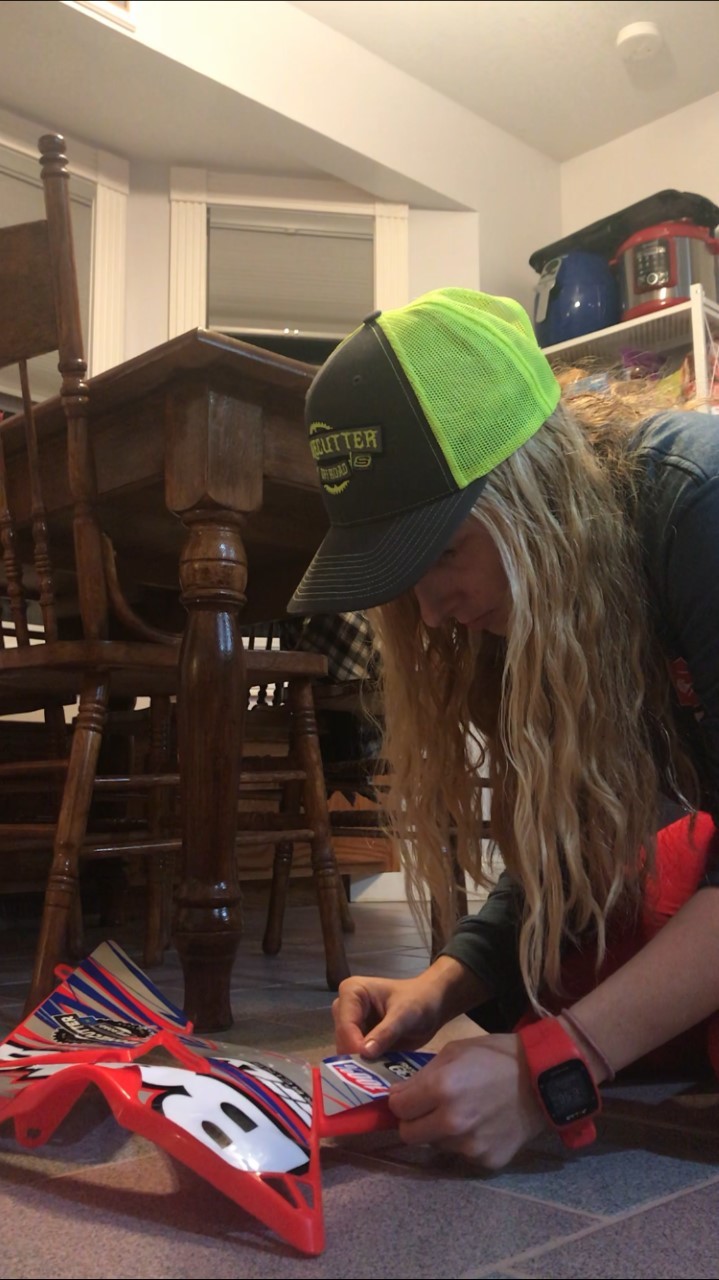 There are two methods of putting decals on, wet or dry with a heat gun. I have always done the wet method and have not tried anything else. Peel the decal from the backing. Then get the sticky part wet. I just use a sink. A spray water bottle can also be used. Getting the decal wet allows more freedom of sticking and pulling back off. I like to start with the easiest ones to install and work my way up to the harder ones. Once the decals are straight, press down and use a squeegee to get all the water out and ensure it is stuck. The squeegee is also used to get any bubbles out. Sometimes poking a hole in the decal is necessary to pop the bubble.
I prefer to put my graphics on when the plastics are off the bike. So, when I am finished with the decals, I put the plastics back on my bike and admire the beauty.