I have mixed feelings about racing in mud and I mainly dislike it because the cleanup takes forever. Sadly, if you are chasing a series for points, it is hard to pick and choose which races a person attends. It has been a very wet spring for Missouri, so here is some tips on how to get a dirt bike ready for the mud.

Skid plate foam is a must! Use it anywhere it will fit and stay. Load the skid plate up with the foam because mud packing in under the engine is not good and will result in the engine getting hot. Plus, it will add a ton of weight. Another good place is on the brake pedal. If you don't put foam there, mud could potentially pack inside the lever and keep it pushed down which would result in brake loss. You might also consider foam between the shifter and the engine. On a Beta, we add foam around the grab handles to prevent mud and water going into the airbox.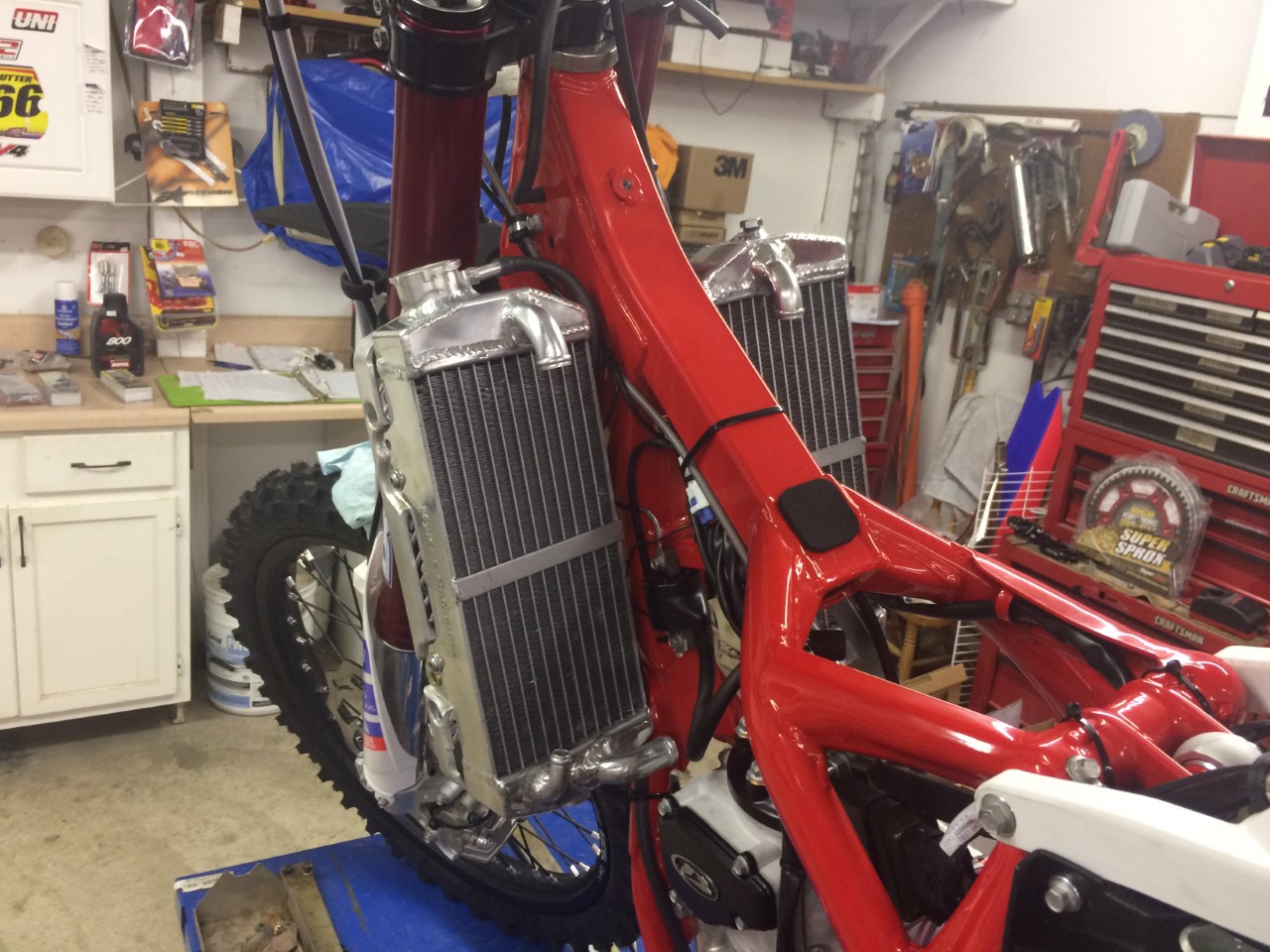 Put screens over the radiators. You will still get airflow but make sure you clean them every time you stop. Although, it is not necessarily needed, bigger radiators and a higher-pressure cap will help ensure the coolant is kept in the radiators. A cooling fan will also help keep the bike cooler. Many bikes come equipped with a thermostat in the radiator lines, remove it. The type of coolant a rider runs could make a difference as well. We use Engine Ice and a lot of our customers use Evans.
If you know it is going to be a mudder, put a new set of brake pads on. Mud will eat away at the pads before the race is over. A solid disc rotor is also a good idea. On a standard rotor, sticky mud can get in between the holes in the rotor and that will cause the brakes to burn up. If the brake fluid has not been bled lately, do that! If not, it is almost a guarantee your brakes will get hot and will be racing without them! A high-temp brake fluid is a good idea, look into Motul 660 and Castrol.
In a enduro race scenario, if the bike is getting hot take the time to try to cool it down in between tests. A dirt bike can drop at least 15 degrees by riding it up and down the road, getting air flow to it. Wouldn't hurt to scrape off as much mud as possible. Keep the radiators clean!
Remember, if you are not a fan of mud, keeping a positive attitude is an absolute must! Smile, have fun, and enjoy the free facial!!!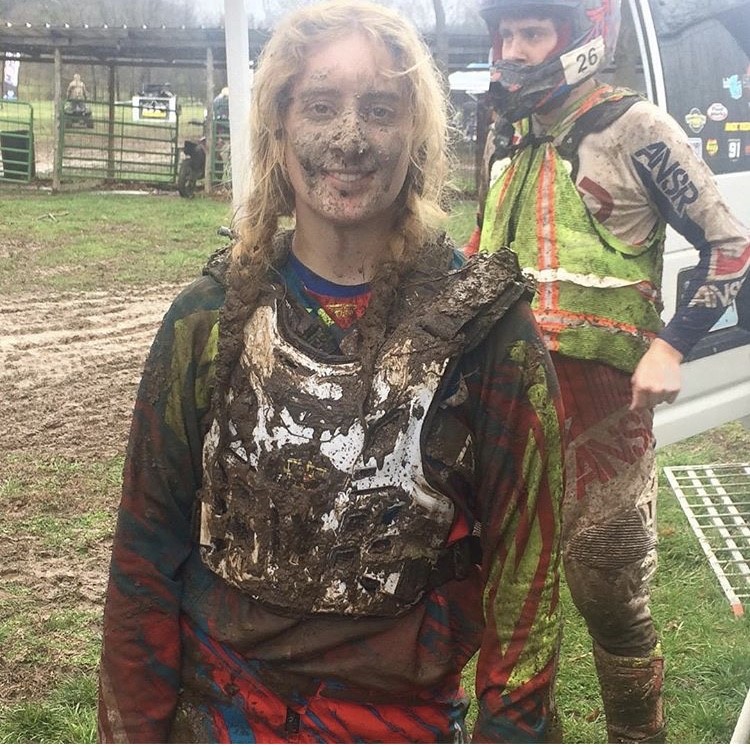 Cover photo credit: Holeshots by Cara