How many of you have ever had a chain break? Better yet, how many of you use a slave cylinder guard? If you have a chain break, it can be very expensive!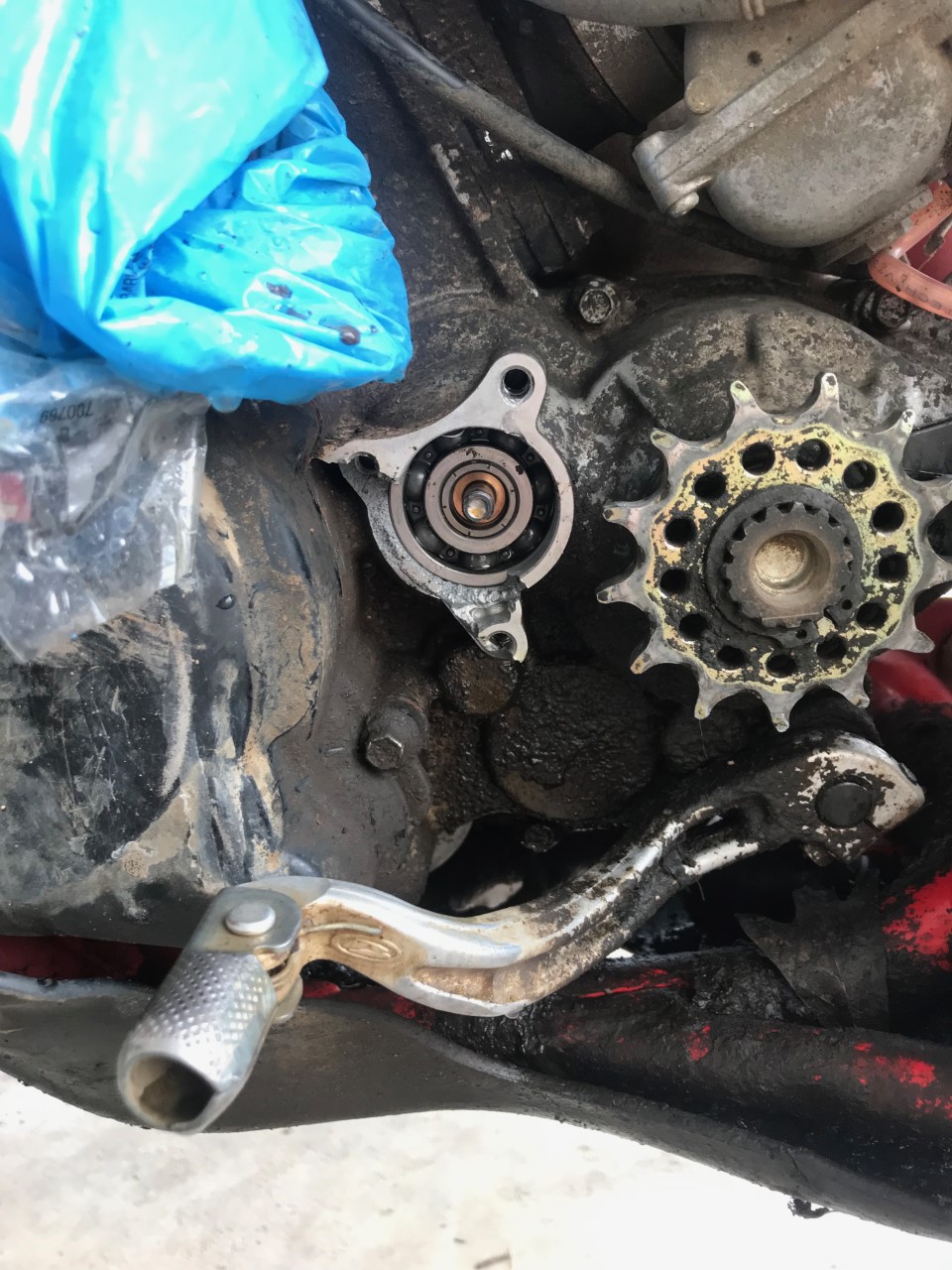 How do you prevent breaking a chain? It can't always be prevented, but be sure to do a pre-ride/race check every time. The chain needs to be lubed often anyway so just check while you are doing that. If the chain looks rusty or corroded, has a flat wear pattern on the top and bottom, and/or demonstrates easy side to side play, then it is time to replace the chain.
Sometimes a chain within its service limits, breaks. It could happen for many reasons:
Master link clip falls off
A rock or stick gets stuck in the chain stretching it
No good reason at all
Or the best one yet, the pre-ride inspection was not done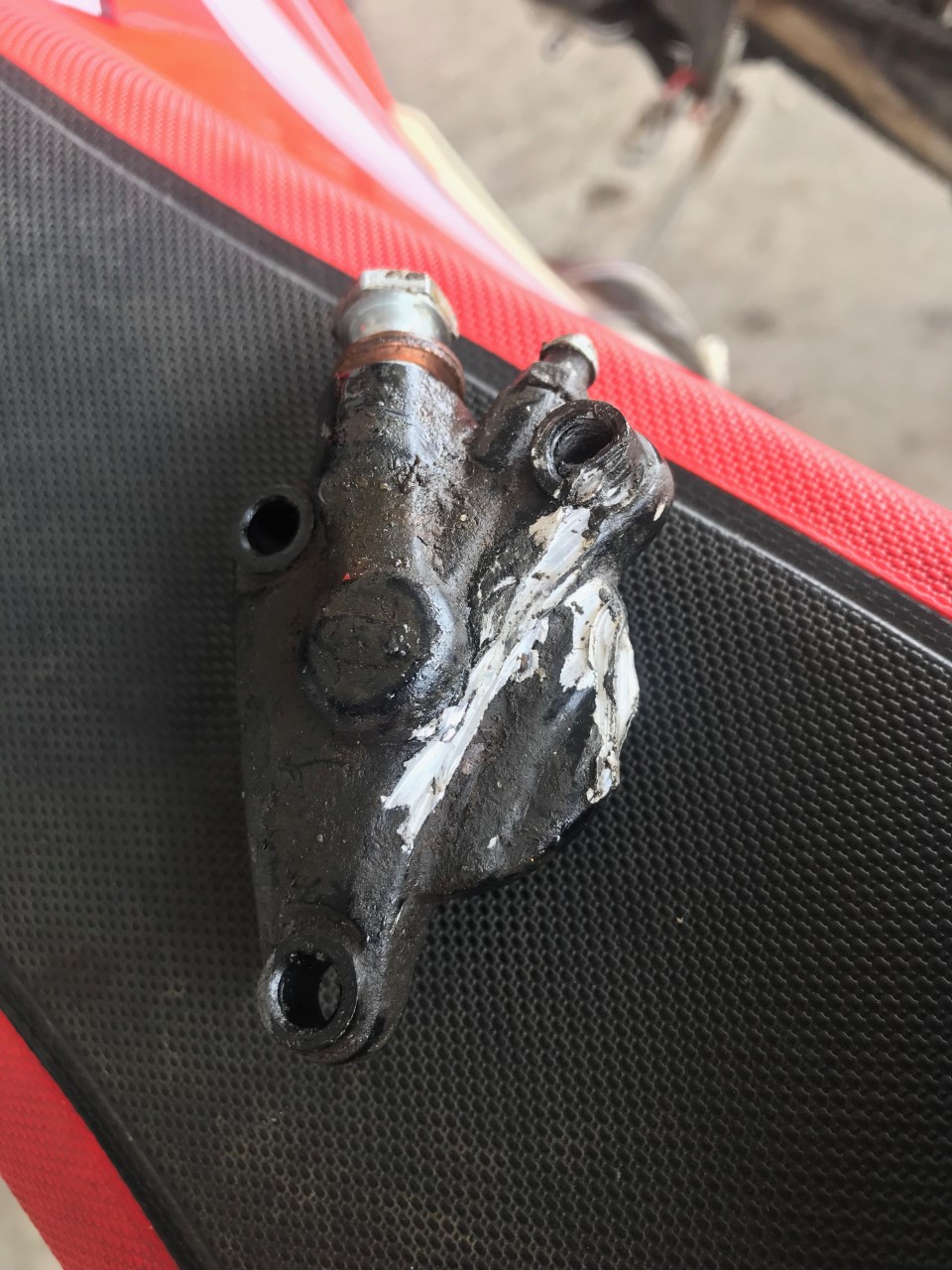 A rider may never have a chain break on them but for insurance, use a slave cylinder guard. If you do not and the chain snaps, it will break your slave cylinder and case. The sound of that is expensive! Not all the cost of parts but the labor costs too, it is not a difficult job but requires time. Enduro Engineering makes slave cylinder guards for both Beta and Sherco. Other good options include, Topar Racing, Force, and Beta Boano slave guards. Bonecutter Off Road carries all these options - can be ordered through our online store!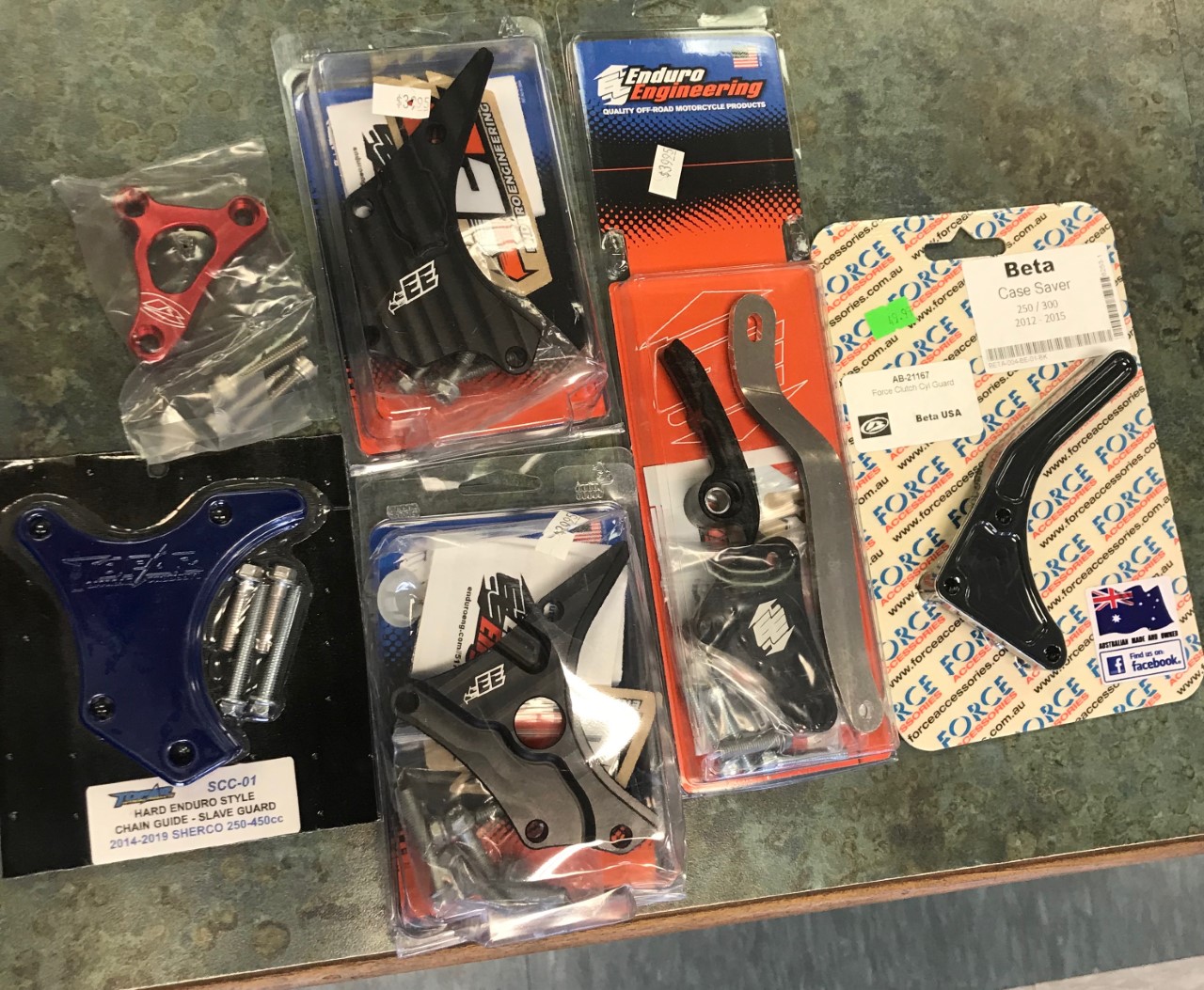 If you are in need for chain, you cannot beat quality. Our recommendations are the Firepower Gold O-ring chain, D.I.D. Gold O-ring chain, or SRT Gold O-ring chain. I have been using the Firepower chains on my bikes for over a year now and I seem to get longer use out of them compared to other chains. Appearance wise, the chain looks good and durable.
The first two pictures are what the worst case scenario looks like if a chain breaks and the rider has no slave cylinder guard.