Wyatt's bike of choice is a 2018 Sherco 300 SEF Six Days. The Sherco 300 4T is a very sought-after dirt bike. As the year ends and race season right around the corner, the prep work for 2019 begins!
The bike is fifthly. Strip it completely down. Clean each and every single part as it is removed. Inspect the bearings. All good, grease them up! Torque all suspension bolts. Apply Loctite and antiseize where needed.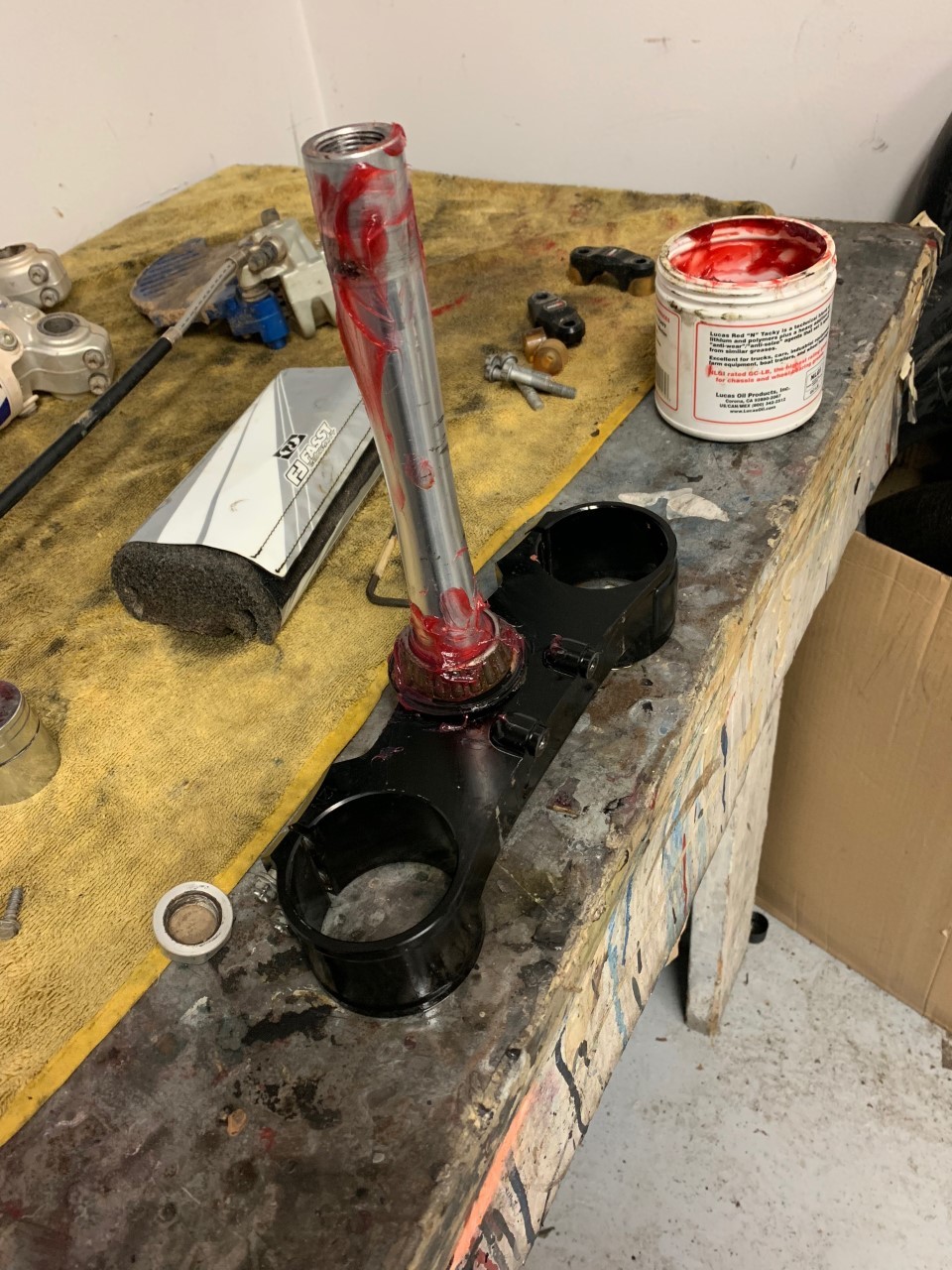 Wyatt has a hobby that allows him to do extra customizing to the metal parts of his bike, powder coating. I mean, who doesn't love changing the looks of their bike from year to year? Powder coating is a simple way to bring the looks back. Wyatt powder coated the bikes swingarm, subframe, motor mounts, foot pegs, brake pedal tip, and the clutch cover.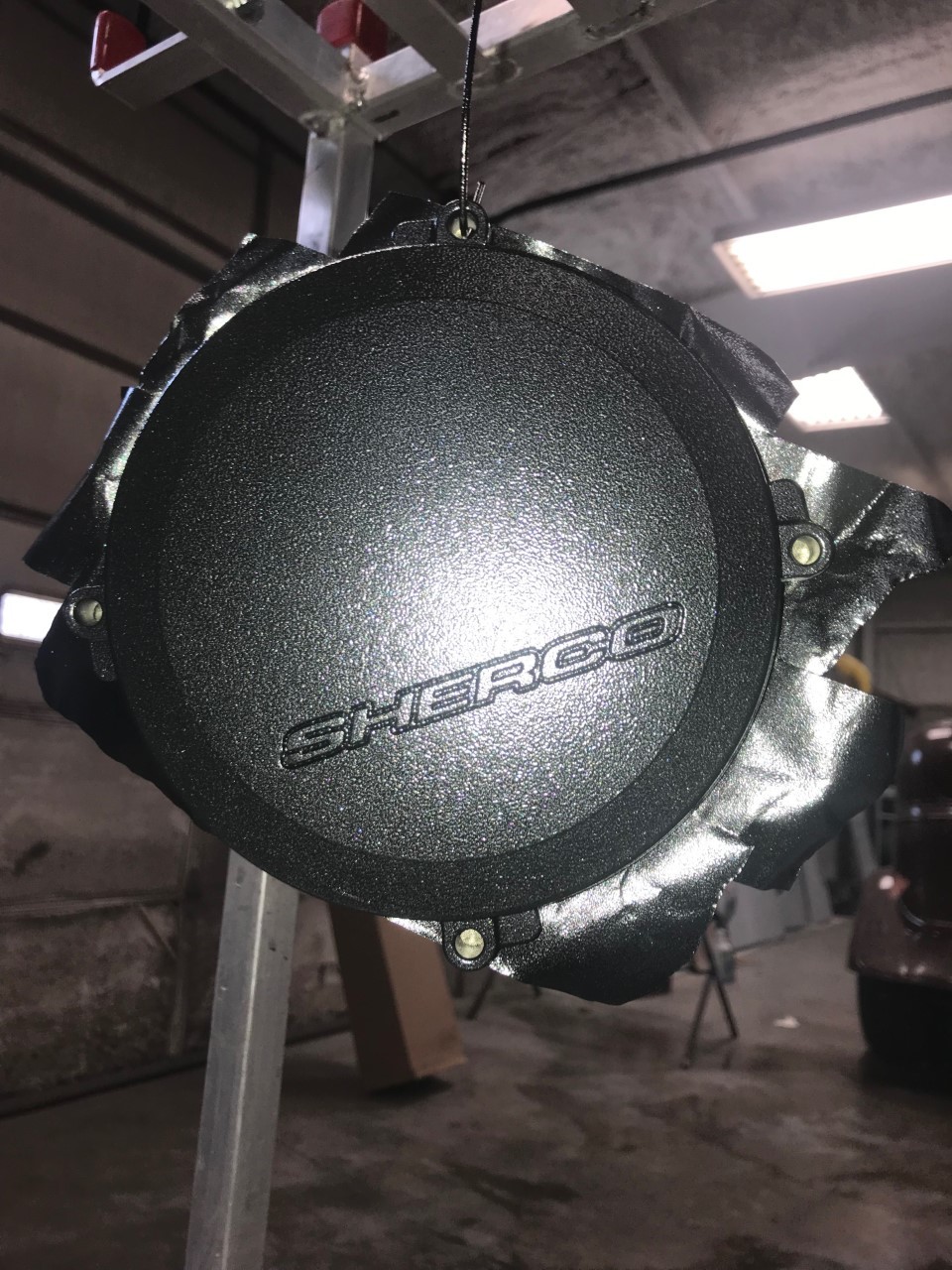 The bike has 50 hours on it, so Wyatt is going to put in a top end and check the crank bearings. Along with getting his suspension reworked. When all of that is finished, he will put the bike completely back together just in time for the first race this year.
There are lots of tips and tricks on building a race bike that Wyatt learned while attending Scott Adkins's school, Pro SXMX Tech.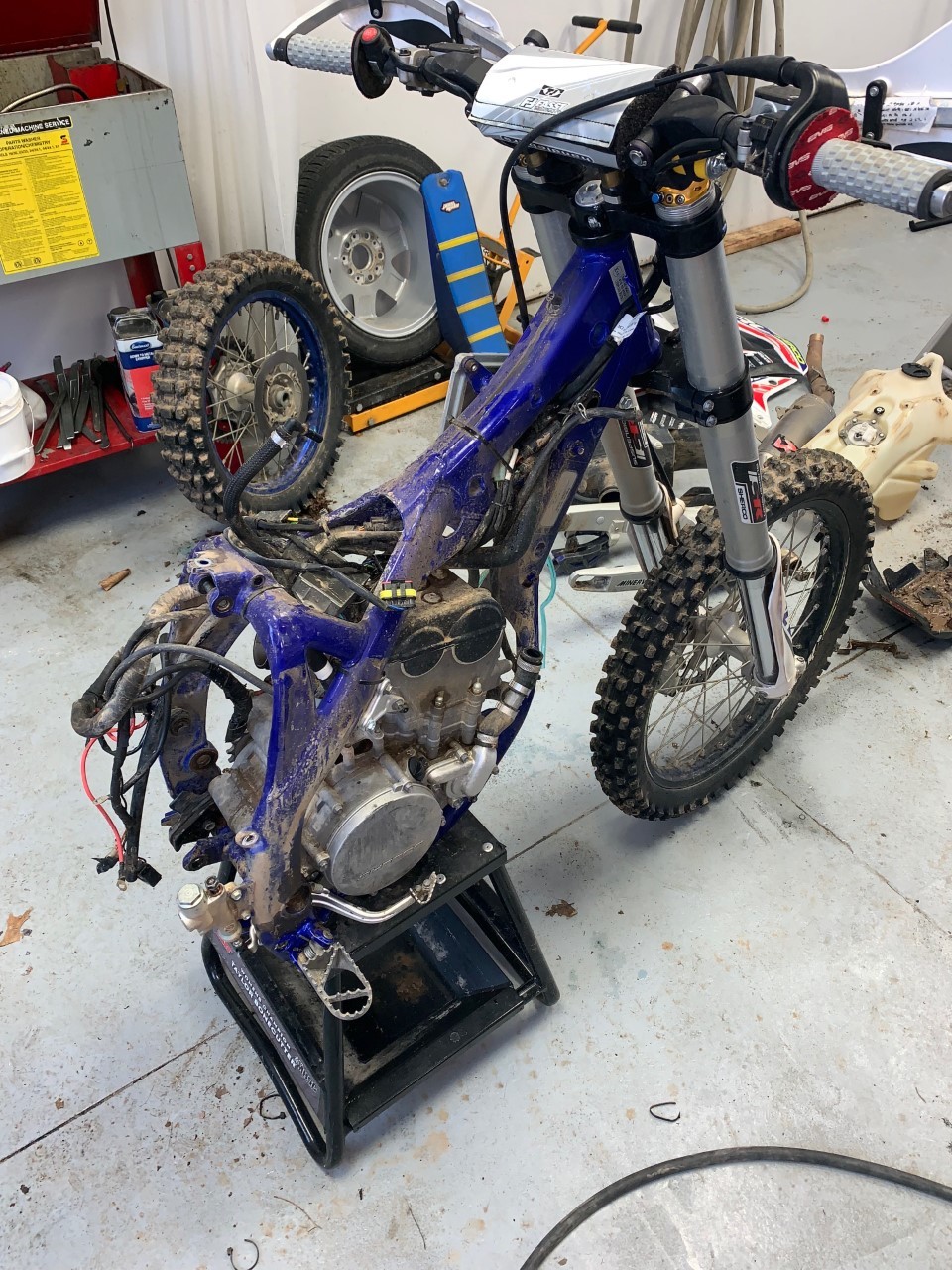 Wyatt's plans this year are to race The Offroad Cup, 9-hour 3 man team race and hit the local series. Good luck!